Poll: Where Are You Spending Your Tablet Allowance?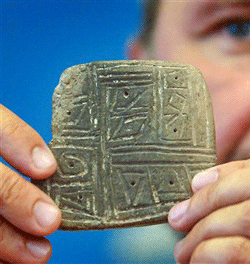 Apple's iPad is being released in just a few weeks. There's new news on Microsoft Courier. Heavy Tablet PC hitters Lenovo and HP have weighed in with updates to existing Tablet PCs that are top of the line. Hanvon and countless others are readying Tablets.
They all cost money and their are still big unknowns out there. But here at GBM we've got Tablet savvy readers, who can dig through the hype and figure out what's what, save their money and make smart purchases. So, Tablet savvy readers, where are you thinking of spending your Tablet allowance this year? iPad? Saving up for a still-mythical but more enticing by the minute Courier? Lenovo? HP? Fujitsu? Hanvon? Let us know in the poll below.
[polldaddy poll=2797605]

As an Amazon Associate I earn from qualifying purchases.