Where to Buy the iPad Pro In Stores
The iPad Pro is now available to order online, but if you're interested in purchasing the new tablet in-stores, here's where the iPad Pro will be available.
Apple's latest tablet was announced and unveiled back in September during the company's iPhone 6s event, and it's the biggest tablet that Apple has made yet, coming with a 12.9-inch screen and keeping the same Retina display resolution like the other iPad models.
The iPad Pro also comes with a faster processor and more memory than any other iPad, sporting an A9X processor and 4GB of memory, while the iPad Air 2 only has an A8X chip and 2GB of memory.
If you're wanting to buy the most powerful iPad currently available, you can order it online right now, but if you'd rather buy the new tablet in-store so that you can try it out first, you can actually do just that at a handful of Apple Stores.
While Apple said that in-store availability wouldn't be coming until later this week, it looks like you can order it online on Apple's website or through the Apple Store app and select in-store pickup for today.
According to App Advice, it looks like you'll have better luck with in-store pickup if you use the Apple Store app on your iPhone or iPad. Instead of choosing to have it shipped to your house, you can check to see if the tablet is available to pick up at your local Apple Store, and some users are having good luck as far as this is concerned.
The bad news is that you won't be able to walk into an Apple Store and buy an iPad Pro outright just yet, but here's what you should know about in-store availability for the iPad Pro and where you'll be able to buy one.
Apple Store
Of course, we'll start with the most obvious. Apple Stores will have the iPad Pro available later this week, which means either tomorrow (Thursday) or Friday. We're guessing it'll be Friday so that Apple can time in-store availability with delivery dates for those who ordered the tablet online.
As far as accessories, it doesn't look like you'll be able to pick up a Pencil or Smart Keyboard until Friday at most stores, according to one user on Twitter, who picked up his iPad Pro in-store in London.
Online availability for the iPad Pro accessories are seeing a massive delay, though, with a 3-4 week backorder for the Pencil and Smart Keyboard, so it looks like if you want the accessories, you'll probably want to go to the Apple Store to get them.
AT&T
AT&T is one carrier store that will have the iPad Pro available to purchase. You can buy the tablet online right now on AT&T's website or you can also go in-store and order the tablet as well. However, it's unknown when you'll be able to walk into an AT&T store and buy the tablet on the spot.
Of course, if you buy from a carrier, you'll only have one model to choose from, and that's the $1,079 128GB WiFi+Cellular model.
However, you can get the iPad Pro for $100 off at AT&T if you sign a two-year contract, or you can go with AT&T's Next program and pay $54 per month for 20 months.
T-Mobile
T-Mobile will also be selling the iPad Pro, and like AT&T, the only model that will be available to purchase is the 128GB WiFi+Cellular model.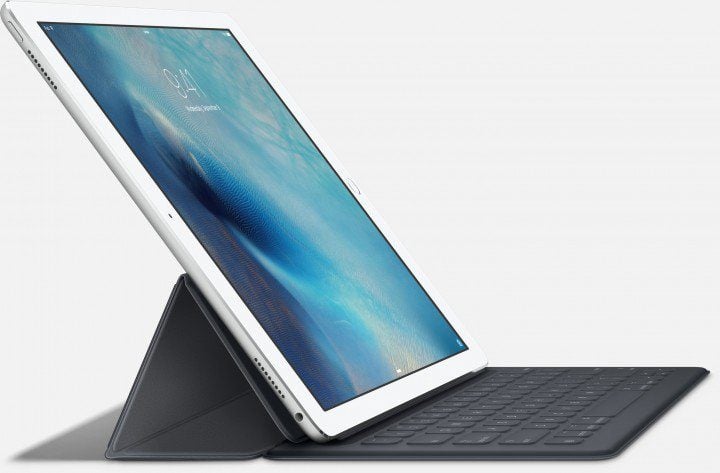 T-Mobile CEO John Legere confirmed on Twitter that the Uncarrier will sell the iPad Pro with its Jump On Demand plan, and the carrier just announced plans for it. T-Mobile will begin selling the iPad Pro starting on November 18.
You can pay the whole cost up front, or pay $199 up front and then pay monthly installments of $34 per month over 18 months.
Best Buy
Best Buy has the iPad Pro listed on its website, which means you'll be able to buy the larger tablet at the electronics retailer.
You can order the iPad Pro from Best Buy if you prefer it over the Apple Store, especially if you have a Best Buy location closer to you. Some Best Buy locations are offering pickup today if you order before 8pm local time.
You can also order the iPad Pro in the store, but actual in-store availability is still up in the air. It's possible it could come later this week alongside the Apple Store's own in-store launch, but we'll have to wait and see what happens.
8 Exciting iPad Pro Accessories
Apple Smart Cover
Just like with all of the other iPads, the iPad Pro will have its own Smart Cover made by Apple.
The Smart Cover is a detachable cover that you can get for the iPad Pro that attaches using magnets and covers your iPad's screen when you're not using it. When you do want to use it, simply fold back the Smart Cover and it will automatically turn the screen on.
The Smart Cover can also double as an iPad stand at two different angles, although we wish there were more angles that you can adjust it to, since the two different angles aren't ideal for every situation.

As an Amazon Associate I earn from qualifying purchases.