Where to Buy the New Apple TV In Stores
As expected, the new Apple TV is now available to purchase in stores. Here's where you can buy the new Apple TV right now without waiting for shipping.
Previously, the new Apple TV went on sale earlier this week, where buyers could purchase the new device on Apple's website. From there, a couple of other stores joined the online order list, including Best Buy. However, online exclusivity is no more, as Apple has released the new Apple TV in stores.
The new Apple TV was announced and unveiled last month during the company's iPhone 6s event. Apple showed off a handful of new features of the new streaming box, including the all-new remote that comes with a built-in glass trackpad for easier navigation around the user interface. There's also Siri functionality, gaming support, and a native Apple TV App Store for downloading third-party apps and games directly to the box.
Overall, the new Apple TV is quite the overhaul over the Apple TV 3, and that was to be expected, as Apple hasn't touched the Apple TV since 2012, so it was in for a major refresh to begin with.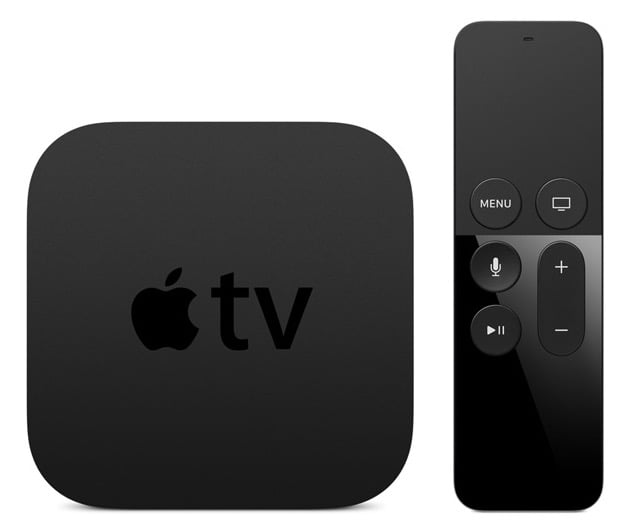 If you're interested in buying the new Apple TV and don't want to wait for shipping, here's where you can buy the new streaming box in stores.
Where to Buy the New Apple TV
Of course, perhaps the best place to buy the new Apple TV is at an Apple Store, where there will most likely be the best stock of Apple TV units.
Unfortunately, there aren't as many Apple Stores as other retail stores in the US, and depending on where you live, the closest Apple Store might be a good 2-3 hours away.
The good news is that the new Apple TV is available in stores other than the Apple Store, but the bad news is that the inventory might not be as good.

For example, those who pre-ordered the new Apple TV on Best Buy's website earlier this week can now pick up their orders in-store today. However, we've been hearing some reports that some pre-orderers had their orders canceled because Best Buy oversold the Apple TV, so going into a Best Buy today without a pre-order in hand might not be a fruitful effort, but it's said that official in-store availability at Best Buy will start next week on November 4.
Target is also another retail store that will have the new Apple TV in stock, although it appears ordering it online on Target's website will give you a 4-7 business day wait until you can pick it up in-store (at least that's what it shows for me). Having it shipped to your doorstep will actually take longer, as the website shows a several-week backorder.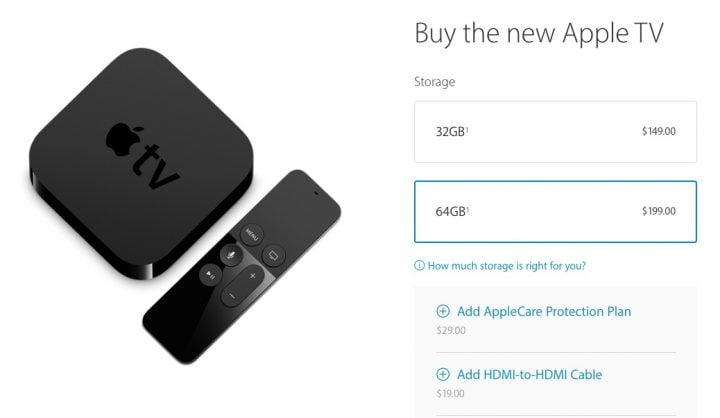 The new Apple TV is also available at B&H Photo, where you can buy the new streaming box at the New York City retail location. Otherwise, you can order it online.
As for physical retail locations, these are the only places where you'll be able to buy the new Apple TV, but we're guessing that it will come to more retailers eventually, perhaps as we get closer to Christmas and the holiday shopping season really kicks off.
If you're not in a huge hurry to get a new Apple TV, your best bet is to simply order it on Apple's website and wait a few days for it to be delivered.
There are two models available, with a 32GB version priced at $149 and a 64GB model priced at $199. While you may go for the cheaper 32GB model, you actually might be better off with the 64GB variant, but the choice is up to you.