Where You Can Try the Galaxy S6 Early
The Samsung Galaxy S6 release date is just two weeks away and Galaxy S6 pre-orders are live for AT&T, T-Mobile and Sprint starting today. We'll see Verizon Galaxy S6 pre-orders start on April 1st and all the carriers will stock the device on April 10th. If you can't wait to see the device you can go to many stores today to see the Galaxy S6 in person and give it a test run.
Samsung announced the Galaxy S6 and Galaxy S6 Edge preview this week at participating carriers and retail stores. Even in smaller cities there is a good chance that there is at least one place to go try the Galaxy S6 and S6 Edge before the release.
This is a great opportunity to compare the Galaxy S6 to your current phone, to figure out if you want to buy the Galaxy S6 Edge or the Galaxy S6 and to figure out which Galaxy S6 color to buy.
Best Buy locations with a Samsung Experience Store inside should now offer Galaxy S6 hands on time and S6 Edge hands on as well. Not every Best Buy is part of this program, so it is a good idea to use the Galaxy S6 preview finder tool to locate the closest store with a Galaxy S6 on display.
In addition to Best Buy you can go to many carrier stores. Samsung announced that you can go to select AT&T, Sprint, T-Mobile, Verizon Wireless and U.S. Cellular stores to try the two new phones early. Not every store offers this and now we cannot find any Verizon stores with the preview, which may start when Verizon pre-orders do.
Interested buyers can go hands on with the Galaxy S6 and S6 Edge at the locations listed on the Galaxy Preview tool. This includes every location near you that offers early access. At some smaller stores you might find that they are still setting this up today, but this is something Best Buy's Samsung Experience Shops teased as far back as February.
Enter your Zip Code in the Galaxy S6 preview search to find a store near you that will let you play with the new phones and decide which one you want to buy. You can pre-order at these stores or online.
The price is the same across most carriers, but Verizon requires a $50 Mail in Rebate to get to the $199 price and if you plan to buy off contract you should avoid Best Buy where you'll pay $75 more than at a carrier.
AT&T pre-orders ship by April 8th, so there is a chance that you can get the phone a day early. Typically when we order from AT&T with this type of language the new phone arrives just slightly ahead of the official release date. It's a small benefit, but one that eager buyers will appreciate.
While in store you can check out the new design and Galaxy S6 color options. You'll also notice that there is no Micro SD card, which makes it even more important to understand what Galaxy S6 storage size you need to buy.
Check out the Galaxy S6 cases below if you want to find protection for your new device, and if you go for the curved option you can check out the most exciting Galaxy S6 Edge cases so far.
9 Exciting Galaxy S6 Cases
OtterBox Galaxy S6 Cases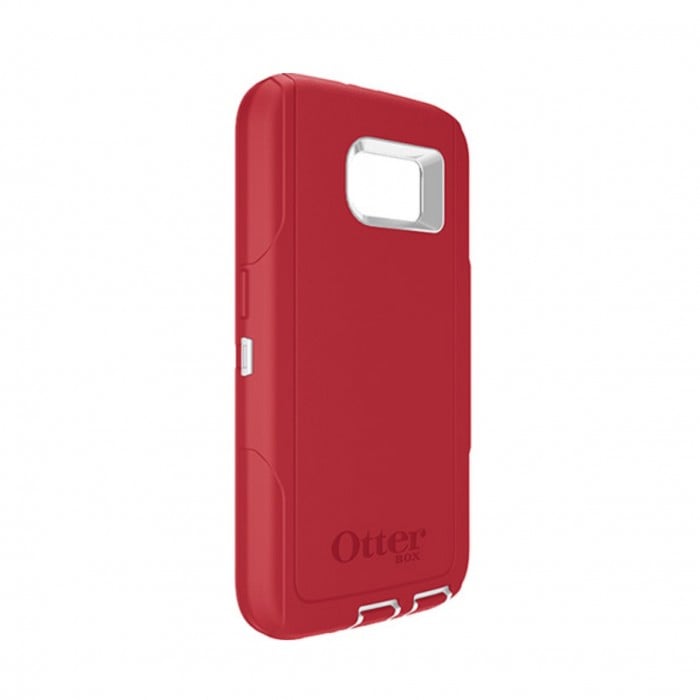 Users that need a lot of protection should check out the Galaxy S6 OtterBox cases including the Defender and Commuter series that offer a lot of protection for the device.
OtterBox Defender Galaxy S6 cases come in seven colors for the shell and seven for the cover, allowing users to combine to get the color scheme they want. The case is $49.95 and there are higher-priced options with RealTree camo and with sports teams on the back. This case includes a screen protector and port covers to keep dust out of the ports. OtterBox Defender Review.
The OtterBox Galaxy S6 Commuter case is slimmer with less protection, but a more pocketable size that appeals to many users. The dual-layer protection can absorb drops and it includes a stick on-screen protector. This case is $34.95 with the same variety of color options. OtterBox Commuter Review.

As an Amazon Associate I earn from qualifying purchases.