Which Apple Watch Band Should You Buy?
It's one thing if you're wondering which Apple Watch model to buy, but it's an entirely different beast when choosing an Apple Watch band. Here are some tips and things you should know when it comes to the age-old question: Which Apple Watch band should you buy?
The Apple Watch itself only comes with three different versions, with two of them likely being your only options, unless you have the $10,000 to spend on an Apple Watch Edition.
Otherwise, you'll be choosing between the $350 Apple Watch Sport and the $550 stainless steel Apple Watch (officially just called the Apple Watch). You also need to choose what size Apple Watch you want, as there are two different sizes available: 38mm and 42mm.
Read: Apple Watch Bands: 7 Things Buyers Need to Know
Most people will want the size that fits their wrists well. Others may want the bigger size no matter what, but when it comes down to it, you have four main options to choose from (there's also different colors for the Apple Watch Sport, but we won't go into that here).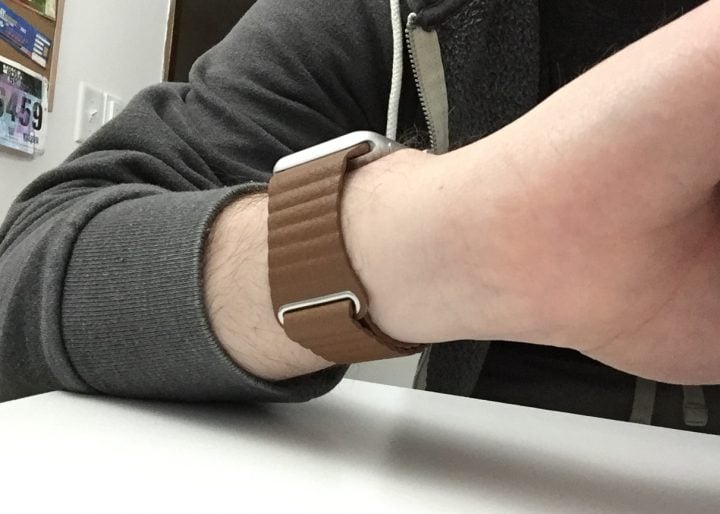 If you think the choices for the Apple Watch are abundant, just wait until you take a look at all the watch bands you can choose from. Apple offers a decent selection of Apple Watch bands to buy, and the hardest part can be deciding which one you should buy.
For starters, there's nothing wrong with having multiple Apple Watch bands, especially if you're having a difficult time deciding between a few. Personally, I feel it's best to have different watch bands for different occasions, so here's some advice on which Apple Watch band you should buy.
For Working Out
One big feature of the Apple Watch is its ability to track your activity and set exercise goals so that you can lose weight and get into shape.
Because of that, many users have an Apple Watch specifically for this and its likely that they wear their Apple Watch while they work out.
A great Apple Watch band for working out is the Sport Band, which is Apple's cheapest watch band available and it comes with every Apple Watch, so you already have one.
If you want a different color, Apple offers a pretty big selection to choose from. Of course, you could work out with another watch band, but the Sport Band is lightweight and washes easily.
For Dressing Up
When it comes to dressing up your Apple Watch when you need to attend a wedding or just going to work at the office, you have a lot of different options to choose from.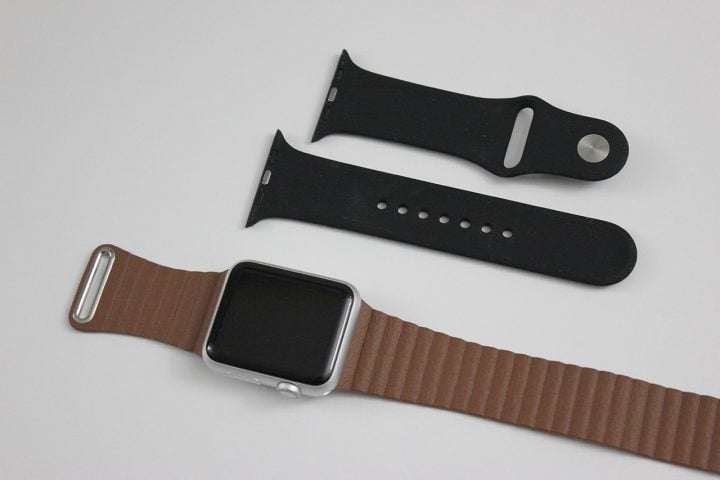 Perhaps one of the best options is the Milanese Loop, which come with a woven stainless steel mesh (think chainmail of sorts). The nice thing about this band is that it's easily adjustable if you ever need to slightly loosen or tighten it.
You can also get the Classic Buckle watch band, which looks more like a traditional watch band that you'd find on most watches, and it comes in either black leather or brown leather.
My personal favorite Apple Watch band for dressing up is the Leather Loop, which is Apple's own creative take on a leather watch band. Instead of a buckle, there's a magnetic clasp similar to what's on the Milanese Loop, allowing for quick and easy adjustability. Unfortunately, it's only available for 42mm Apple Watch models.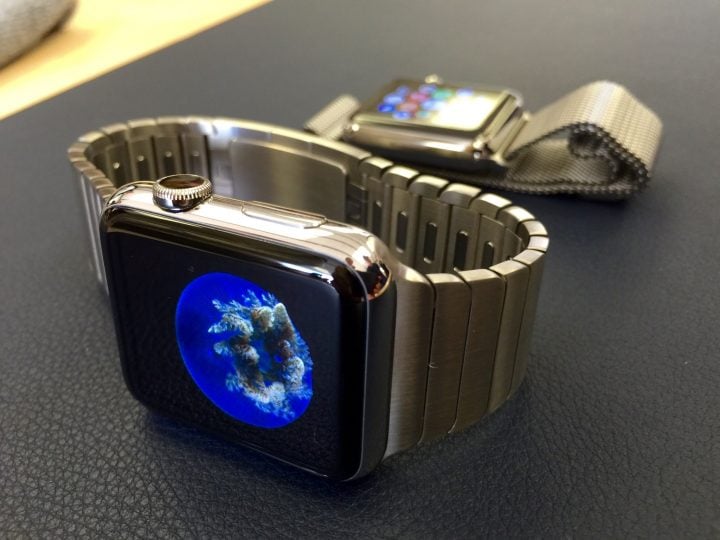 If you want a leather band for your 38mm watch, the Modern Buckle is specifically made for that size, and it caters more towards women due to its narrower size.
Finally, if you've always been a fan of linked metal watch bands, then the Link Bracelet might be up your alley. It's a whopping $450, but it's crafted from 316L stainless steel alloy with a custom butterfly closure.
For Everyday Casual
When you need an Apple Watch band just for everyday use when you're not working out or dressing up, pretty much any watch band will work.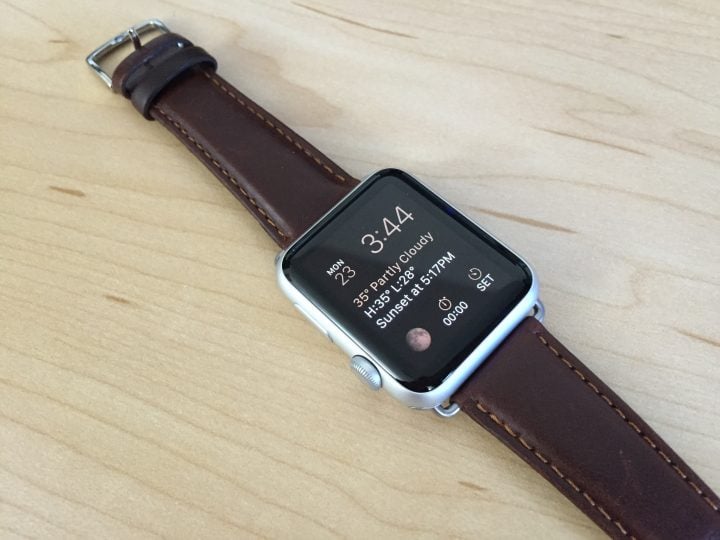 However, I think the Sport Band is a good option for casual wear, as its the only band that comes in so many different colors. Heck, you could just buy a bunch of Sport Bands in different colors and switch them out when you feel like wearing a specific color.
Of course, if you like leather bands, the Classic Buckle and the Leather Loop both work well as an everyday watch band, as they're not too flashy nor are they too sporty, but somewhere right in the middle.
Use Your Own Watch Band
If none of the Apple Watch bands from Apple interest you, you can use your own watch band if you want by getting a pair of Apple Watch band adapters.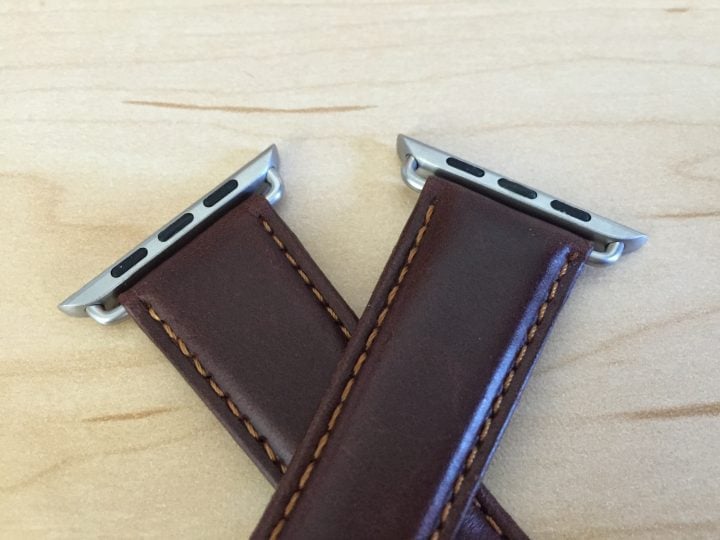 There are many Apple Watch accessory makers that sell adapters for the Apple Watch, but I bought these Luvvitt adapters for $15 on Amazon and they do the job well. Plus, they come in different colors to match the color of your Apple Watch case.
These adapters can fit a 24mm watch band for a 42mm Apple Watch, but one thing to note is that the bar going across is thicker than most rods on traditional watches, so your own watch bands may fit a bit snug.
How to Change Apple Watch Bands
Unlike traditional watches, it's much easier to change Apple Watch bands, since the bands are only held in place by a simple clip, so to speak, rather than a spring-loaded lug that would usually require a special jeweler's tool to remove.
Start by flipping your Apple Watch over to reveal the back side. On each end you'll see a small elongated oval button. Pressing these buttons down will release the clasp holding the watch band in place, so while holding down the button, carefully slide out the watch band to one side or the other. You may have to wiggle it a bit to loosen it up so that it will slide out more easily.
When you have both sides of the watch band removed, you can put the new watch band on. To determine which of the two sections of the watch band goes on which side of the watch, always remember that the watch band section with the buckle always attaches on the top side of the Apple Watch.
65 Exciting Things You Can Do With the Apple Watch
Answer Calls on the Apple Watch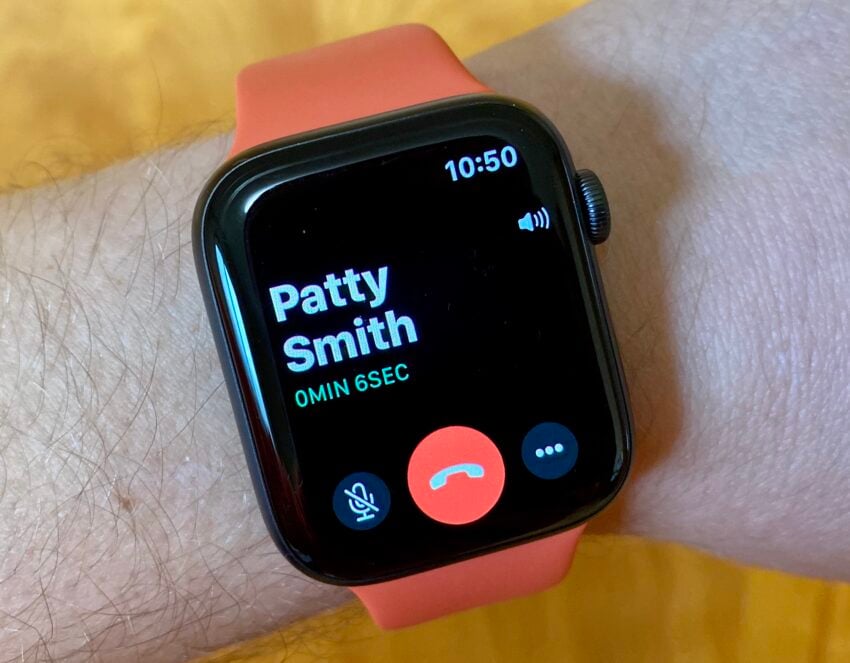 You can answer a call on your Apple Watch using it as a small Bluetooth speakerphone. You only want to use this for shorter calls because the audio quality isn't as good as when you are talking on speakerphone on your iPhone.
The Apple Watch only allows you to answer your calls on Speakerphone, so you won't want to use this all the time. It is very handy when you are working on a project or busy with your hands. Definitely be conscious of where you are taking calls. If you wouldn't talk on speakerphone, you shouldn't talk on your Apple Watch.
If you buy the new Apple Watch with LTE, you can even make calls on the Apple Watch without your iPhone nearby. This requires adding the watch to your plan for $10 a month. You cannot answer a FaceTime video call on the Apple Watch.

This article may contain affiliate links. Click here for more details.