Which iPhone 6 Models We Bought and Why
The iPhone 6 is the first real new iPhone in two years, so naturally a lot of us here at GottaBeMobile jumped on the chance to upgrade as soon as Apple and its wireless partners started the taking pre-orders. Ordering a new iPhone isn't as simple as it used to be since there are now two new iPhone models for the first time.
There are a total of 74 iPhone 6 and iPhone 6 Plus models available for pre-order in the United States. Both models are available in three colors, on four national wireless carriers and in three capacities.  Here's a list of the iPhone 6  versions we bought and the reasons we bought particular models. There's also an explanation from one of our writers as to why he's skipping the iPhone 6 in favor of a new Android phone.
Xavier Lanier: iPhone 6 Plus, AT&T
Which phone model, why? I pre-ordered a Silver 128GB  iPhone 6 Plus on AT&T for a number of reasons. I've owned every iPhone since the original and the one thing that I consistently like better about my Android phones is the larger displays. My favorite Android phone is the LG G3, which just so happens to have a 5.5″ display that's the same size as the display on the iPhone 6 Plus.  I'm a big guy with big hands and can comfortably handle the device with one hand. While it's the right phone for me, I don't recommend it to people with small to medium hands, which includes most women. I use my iPhone more as a mobile computer than a telephone, so the extra screen real estate and bigger battery trump portability.  I ordered the 128GB version because I am tired of running out of space on my 64GB iPhone 5s.
I'm upgrading my primary phone line from the iPhone 5s to the iPhone 6 Plus. I'm probably going to keep the iPhone 5s around as a backup phone and for testing purposes. Everyone that I'd normally pass an iPhone down to already has an iPhone 5 or iPhone 5s already or plans on buying an iPhone 6. A few years ago I certainly didn't have a problem finding a close relative to give an iPhone to. Our family's iPhones have been handed down to a point where my mom's parrot has an iPhone 3G for streaming songs on the Pandora app. I have at least one phone line with each major wireless carrier – AT&T, Sprint, T-Mobile and Verizon. AT&T delivers the best overall iPhone experience in San Francisco thanks to solid LTE coverage and speedy standard 4G service when LTE is not available. AT&T upgraded its coverage substantially over the past few years, completing a 180 from its early iPhone troubles.  The iPhone 6 Plus will be my daily driver and I'm putting it on the network that works best for me in my neighborhood and places I frequent. This does not mean it's the best network for everyone since wireless networks are fickle and users' experiences can vary block to block.
I pre-ordered my wife a Silver 128GB iPhone 6 since her iPhone 5 is getting a little worn down. The iPhone 6 Plus is simply too big for her. She likes watching movies and travels quite a bit. The extra storage means she can take more of her movies and TV episodes with her. It also means I can finally load up her iPhone with all of the family photos and video that I'm hoarding on my Mac Pro.
Pre-ordering the two phones took about 45 minutes of struggling with Apple.com, AT&TWireless.com and the Apple Store App. I was finally able to complete the orders on the Apple Store App after several errors. I was able to confirm September 19 delivery for my wife's iPhone 6, but my iPhone 6 Plus won't ship until early October.
Adam Mills: iPhone 6, AT&T
I bought the iPhone 6 because the 5.5 iPhone 6 Plus is simply too big for my needs. I'm upgrading from the iPhone 5 which I've had for two years. As I've pointed out in my article about the iPhone 6 vs, the iPhone 5, I could have kept my iPhone 5 but the allure of a larger screen was simply too much to pass up. I do plan on keeping my iPhone 5 for work purposes and as a backup phone in case something happens to my iPhone 6 down the line. There's also a chance that I might hand it down to one of my family members.I purchased the iPhone 6 on AT&T because I'm on a family plan with my dad and my brothers. I was able to purchase an iPhone 6 for my girlfriend as well. I bought both thru AT&T's website and it was a flawless experience. In fact, I was able to get into AT&T's page five minutes before midnight and order the iPhones.
Josh Smith: iPhone 6, Verizon and iPhone 6 Plus, AT&T
See some of the iPhone 6 features not available on the iPhone 4.[/caption]
I purchased the iPhone 6 Plus and iPhone 6 for coverage, but I will probably use the iPhone 6 as my main smartphone. I chose silver for both models with 64GB of storage because I plan to use the new iCloud Photo Library for any added storage I need.
I upgraded from the iPhone 5s and from an HTC  One M8. I am selling the iPhone 5s to a friend and will keep the HTC One M8 for review purposes.
AT&T for the iPhone 6 Plus, because Next pricing is easier to deal with on a more expensive phone. Verizon for the iPhone 6 because they offer slightly better coverage in some parts of Ohio.
My wife is happy with her iPhone 5s for now, so she is not upgrading to the iPhone 6.
I pre-ordered the iPhone 6 from AT&T and Verizon. Both where incredibly easy because I was able to access the AT&T iPhone 6 pre-order online process 5 minutes before midnight on Friday. I was then able to get into the Verizon Wireless iPhone 6 pre-order right at midnight.  The only problem is i won't my iPhone 6 Plus on AT&T on September 19.
Travis Pope: Skipped the iPhone 6, Waiting for the Moto X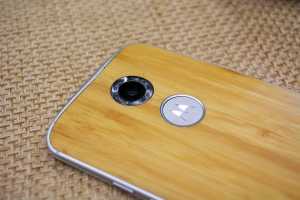 This time last year I couldn't wait to get my hands on the iPhone 5s. It was everything I ever wanted in a smartphone except it didn't run Microsoft's Windows Phone operating system. Still, I picked one up and never looked back.
I'm sitting this year's iPhone 6 and iPhone 6 Plus release out. I'm doing so because I'm not really all that interested in this year's line-up I'm a T-Mobile user and have been for years, The iPhone 6 and iPhone 6 Plus are compelling upgrades over last year's models, that much can't be disputed. New camera hardware, much larger screens and NFC payment options make them the best iPhones Apple has ever released.
If I wanted to pick up the T-Mobile iPhone 6 Plus, which is the device I'd most like to try, I'd be stuck paying $199 down for the 64GB version and dropping monthly payments of $32 a month on top of my phone bill, according to T-Mobile. That's just not very attractive to me. Don't misunderstand. I love the iPhone's premium materials, gorgeous screens and well-stocked store. However, cheaper Android and Windows Phone flagships have come into their own. I prefer Windows Phone, but Motorola's new Moto X is certainly looking more attractive to me lately. The rough plumbing is there, a gorgeous 5-inch display, a modern, zippy Snapdragon 800 processor and 2GB of RAM are all included. Motorola's included some pretty smart extras like infrared sensors that let me wave away phone calls or check notifications without waving around like a crazy person. The more important thing is that it costs $499 without a two-year contract unlocked and ready for me to replace almost all of the apps with Microsoft-made alternatives. With the iPhone 6 and iPhone 6 Plus Appe's device line has gotten more exciting. Unfortunately, I've gotten more realistic about which Microsoft services I'll never stop using and how much I think is reasonable for a smartphone. Plus, that leather backing on the new Moto X looks very nice.
Craig Lloyd: iPhone 6, Verizon
I'm planning on getting the silver 16GB 4.7-inch iPhone 6 on Verizon. I've chosen black on all my iPhones that I've purchased in the past, but seeing as how the iPhone 6 has those ugly antenna gaps, the silver model seems to hide them the best. I actually didn't pre-order the iPhone 6, as I was still debating whether or not to get one, so I'll have to take my chances on launch day, which seems slim. However, I'm really not in a hurry, so I don't mind waiting for a back-order.
As for storage size, 16GB usually isn't enough for a lot of users, but I pretty much store everything in the cloud and I don't have that many apps that I use, so I'm not worried about storage space. While the iPhone 6 Plus has a few exclusive features, there's no way I'm getting a 5.5-inch smartphone ever. It's just too big and wouldn't fit in my pockets.
Why Verizon? It has the best LTE coverage over any other carrier. Simple as that.
I'm upgrading from an iPhone 5s, which I will be handing down to my wife who is currently using an iPhone 4s that has seen better days. However, I'll probably keep the iPhone 4s as a backup for the both of us.

As an Amazon Associate I earn from qualifying purchases.