Which Samsung Galaxy Tablet You Should Buy
Having an array of different choices can often be a good thing for consumers, but at the same time it can cause confusion, especially if it's all from the same manufacturer. This is exactly the case with Samsung's Android tablets. Below we'll explain some of Samsung's best Galaxy Tabs, and suggest which one to buy.
Users can choose from the Samsung Galaxy Tab 4 in multiple different sizes, the newest high-end Samsung Galaxy Tab S2, the Galaxy Tab A and even the Galaxy Tab E. Before that the company offered the Galaxy Tab Pro, Tab S, Galaxy Note Pro tablets and more. It's confusing. At the end of the day though, Samsung makes some of the best Android tablets money can buy, and great alternatives to the iPad.
Read: Samsung Galaxy Tab S2 Review
Last year we went over many of Samsung's tablets in an effort to help buyers make the right choice, and as 2015 comes to a close there are so many choices that a little help can go along ways. Below are Samsung's latest tablets, what they have to offer, and a suggestion or two on which Samsung Galaxy Tablet you should buy.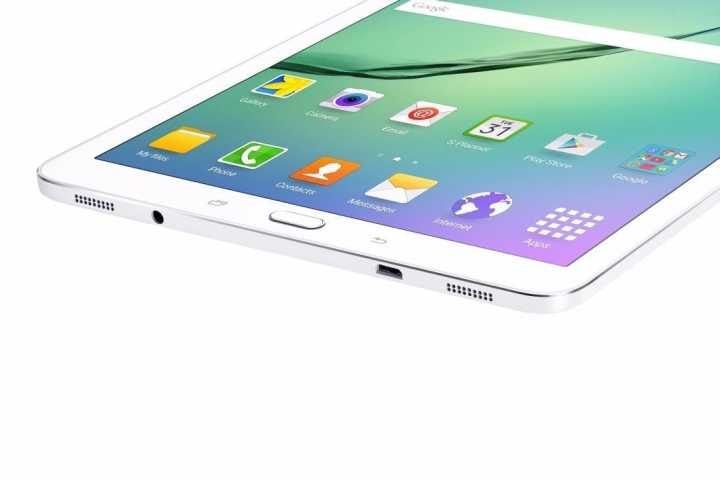 The Android tablet market is overflowing with cheap poor quality options, but that doesn't mean that's the only choice for consumers. Google's own HTC Nexus 9, the new Pixel C, or even the NVIDIA Shield K1 Tablet are all great options. That said, Samsung offers the most complete experience, and here's what's available today.
Samsung Galaxy Tab 4
The Samsung Galaxy Tab 4 lineup is one of many users will see in popular stores like Best Buy. It's the low-end of Samsung's tablets, often bundled by carriers, sold during Black Friday, and doesn't represent the best of Samsung's Galaxy Tab lineup.
Users can get the Galaxy Tab 4 in 7-inches, 8-inches, and a bigger 10.1-inch variant. They're all mid-range tablets with wallet friendly prices, a decent design, and similar looks or features to the Galaxy Tab 2 or Galaxy Tab 3 lineup from prior years. They also have a traditional Android tablet 16:9 aspect ratio. Meaning they're long and skinny, instead of tall and wide like the iPad or Samsung's other options.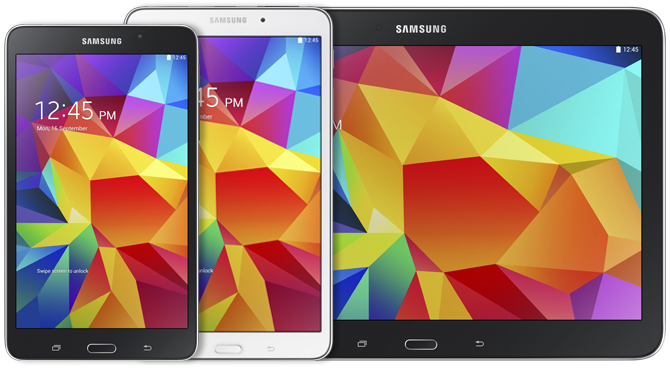 They all have 1280 x 800 resolution displays that aren't all that great, decent quad-core processors with 1.5 GB of RAM, and most have 16GB of storage. However, the 7-inch model does come in an 8GB option that many carriers are giving away with the purchase of a Galaxy Note 5, or other deals. It has a 3 megapixel rear and 1.3 front camera, a micro-SD card, and run Android 5.1 Lollipop.
These tablets aren't Samsung's best, but they're a great place to start for those on a budget. You won't get an aluminum design, a great 8 megapixel rear camera, or a beautiful AMOLED display. That's reserved for the Galaxy Tab S2, which is what we'd recommend most users buy, unless they're on a budget. The Galaxy Tab 4 in 7 or 8-inches can be found for under $150, and are decent little tablets, but not the best.
Samsung Galaxy Tab S2
If you're looking for the best Samsung Galaxy Tab available it's the Galaxy Tab S2. Announced earlier this year the Galaxy Tab S2 comes in two sizes, and is one of the thinnest and best Android tablets on the market. The Galaxy Tab S2 is just 0.22-inches thick, wrapped in aluminum, sports a Quad-HD Super AMOLED display with amazing colors and crisp text, and comes in an Apple-like 8-inch form factor, or a 9.7-inch version is also available.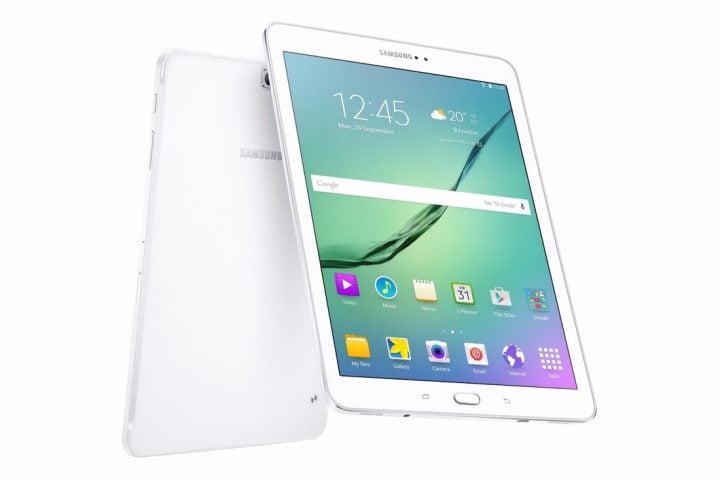 Our link above reviews the 8-inch Galaxy Tab S2, and we can away impressed while hopeful for an update to Android 6.0 Marshmallow, but concerned about the high price tag compared to options like the iPad Air 2.
The Galaxy Tab S2 doesn't have the same long and skinny design as most tablets, and instead are a 4:3 aspect ratio, wider and not as tall, like the iPad. It helps for browsing the web, playing games and reading, but isn't as good for watching widescreen movies.
The Galaxy Tab S2 lineup has Samsung's latest and greatest specs. They're powerful, well made premium Android tablets at their finest.
Galaxy Tab S2 Specs
8 and 9.7-inch 2048 x 1536 Resolution Full HD AMOLED Display
8-core Samsung Exynos processor with 3GB of RAM
32 and 64GB of storage with a micro-SD slot for expansion up to 128GB
Android 5.0 Lollipop with Samsung TouchWiz UX (Android 6.0 coming soon)
WiFi and 4G LTE options
8 Megapixel rear and 2.1 megapixel front cameras
Fingerprint scanner and sensor for security
Dual bottom facing speakers
Aluminum design
5,870 mAh and 4,000 mAh battery
5.6mm thin
Black, White & Gold
The list above should tell buyers all they need to know. The Galaxy Tab S2 is the best tablet Samsung offers, but they come at a high price. The 8-inch model starts at $399 for the 32GB model, and $499 for the 9.7-inch, but are often on sale for $349 or $379 at places like Amazon.
If you're going to buy any Samsung Galaxy Tab, get the Galaxy Tab S2. It's by far the best experience available if you have the funds. Otherwise, the two options mentioned below are another good alternative.
Galaxy Tab A and E
If you walk into Best Buy or a retail store, you'll likely see some other wallet-friendly Samsung tablets sitting in a line. Those are the new Samsung Galaxy Tab A, and the Galaxy Tab E.
These two options are a middle ground between the Galaxy Tab 4, and the Galaxy Tab S2, which is confusing, but good for those who want options. They come in the same 8 or 9.7-inch sizes as the Galaxy Tab S2, but priced like the Galaxy Tab 4.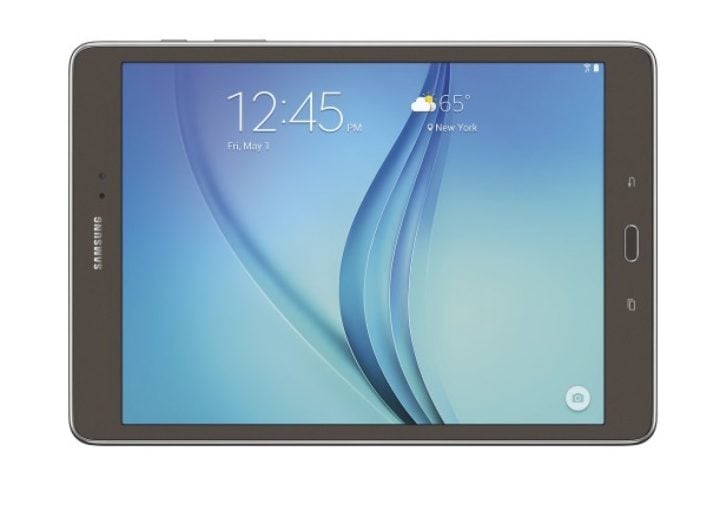 Then we have the Best Buy Galaxy Tab E with a 9.6-inch display. Confused yet? So are we. The Galaxy Tab A and E lineup offers 720p HD displays, powerful quad-core processors, 5 megapixel cameras, and slightly upgraded specs compared to the Galaxy Tab 4 lineup.
Those wanting a tablet that looks like a premium well-rounded device, with a design similar to the Galaxy Tab S2, but can't afford the Galaxy Tab S2, consider the Galaxy Tab A. The screen isn't as beautiful or crisp, it isn't as high of a resolution and you'll lose the aluminum design and thin profile, but they retail for $199 or $299. The Galaxy Tab A comes in Silver, Black or Blue, and starts at $199 from places like Best Buy.
What to Buy?
Are you in the market for a new Android tablet and want something from Samsung? If so we'd recommend the Samsung Galaxy Tab S2 (8-inch) starting around $349. It offers the best display on an 8-inch tablet. It's lighter and thinner than the latest iPad Mini, should get Android 6.0 Marshmallow, and has all of Samsung's latest technology. And that includes a fingerprint scanner in the home button, an 8 megapixel rear camera, micro-SD slot, and more.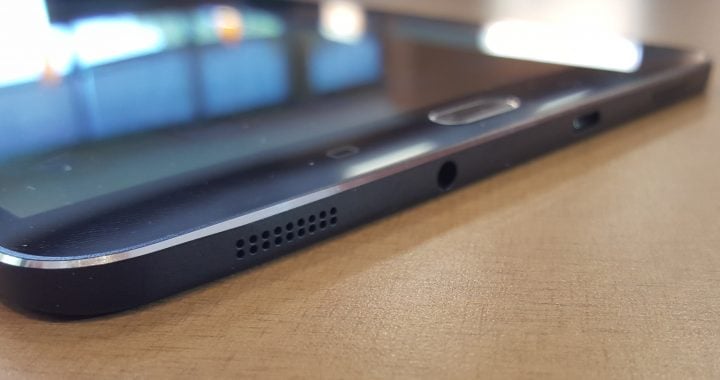 Those wanting something a little bigger should look away from the Galaxy Tab S2, and go with the 9.7-inch Galaxy Tab A for $299, or the 9.6-inch Galaxy Tab E for $179. They offer a bigger display, slightly lower specs, but a more affordable price tag.
Samsung makes it confusing for anyone that wants to buy a tablet, but the nearest Walmart, Best Buy and more have them all on display to help users make the right choice. At the end of the day, the Galaxy Tab S2 is the best they have to offer, but it comes at a price. Those that can afford it will love the Tab S2 screen and design, but for a lot less the Galaxy Tab A is more than enough to be a couch companion.