Which Xbox One Controller Should You Buy?
Like the video game consoles that they connect us to, the video game controller changes a lot. At least, the Xbox One Controller has changed a lot.
In its never-ending quest to put the console on equal footing with Sony's PS4 and reach new users, Microsoft is constantly iterating on the Xbox One Controller. The original version was a solid black affair, with support for just Microsoft's wireless standard and infrared emitters that allowed the console to know when someone, anyone had a controller in their hands. Newer versions of the Xbox One Controller have textured grips and support Bluetooth technology for playing against others, but dump the player sensing features since Kinect is no longer a priority.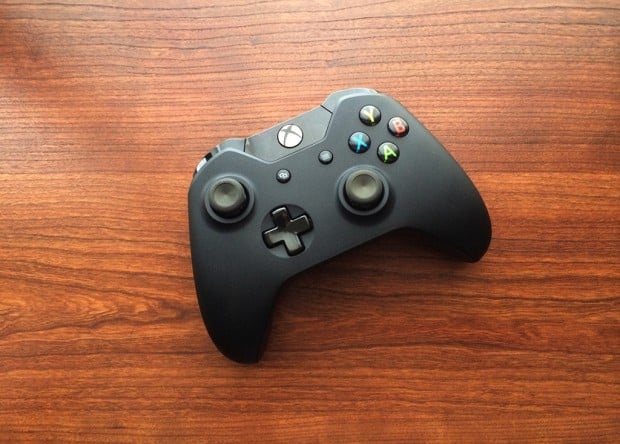 Read: How to Connect an Xbox One Controller to Consoles & PCs
The Xbox One Controller has evolved so much that choosing one can be a bit confusing. Here's your guide.
Official Controllers
By far, the biggest stable of Xbox One Controllers is those that Microsoft itself makes. Every Xbox One console comes with a wireless controller free of charge. If it's a special edition or limited edition bundle, expect that controller to match the console that it's bundled with. For example, if there's a white Xbox One included with your hardware bundle, the controller inside will also be white.
There are three generations of Xbox One Controllers, each with more features than the last. Controllers are kind of like a time capsule. You get the controller with the features that was current when that hardware bundle was originally announced. With only a single new controller design has Microsoft actually added buttons to the Xbox One Controller; that's the Elite Controller. All of the other upgrades have focused on adding new mechanisms inside or a refreshed design outside. As such, it's sometimes difficult to tell them apart.
The confusion is made worse by pricing. Microsoft itself charges $59.99 for a basic version of each controller design, plus offers limited or special editions of each.
Original Xbox One Controller
Light and all black, the original Xbox One Controller had dim red lights so that the Xbox One's Kinect camera could identify users and automatically log them into their favorite games. Microsoft killed that feature months after the console first launched.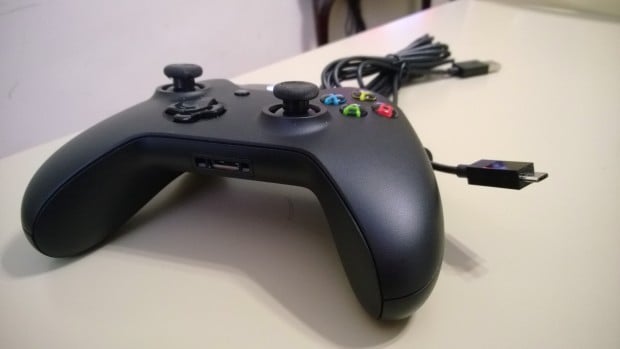 It's pretty hard to find this Xbox One Controller brand new. It's not included in any bundle. Some special editions were made. The Call of Duty Advanced Warfare and Titanfall Xbox One Controllers are based on this design. The Armed Forces, Midnight Forces are based on this design too. This controller isn't bad, it's just lacking what most would consider to be a very, very important feature: A headset jack.
When purchasing a controller used, check to make sure there's a headset jack so that you don't end up with this one.
New Xbox One Controller
For Xbox One's second year, Microsoft refreshed the Xbox One Controller. This controller looks the same as the others did, but it included the headset jack users requested. These controllers can be used with any pair of headphones or headphones with an inline mic. Adding the hardware feature meant that Microsoft could stop including the Xbox One Chat Headset with new console bundles.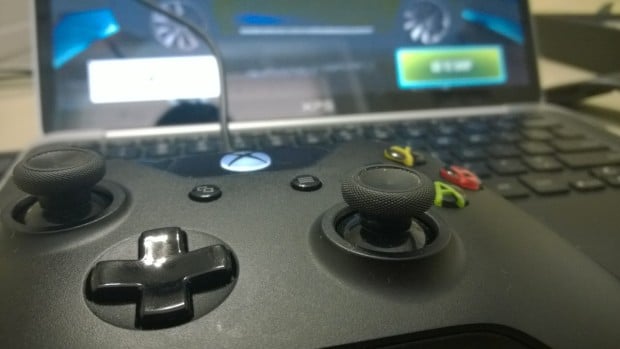 This Xbox One Controller is included with bundles of the original console. If you're buying a second-hand controller, it's this console that you want. The Name Your Game and The Division bundles have this model. The Xbox One Covert Forces Controller, Copper Edition Shadow Wireless Controller, Special Edition Dusk Wireless Controller, Limited Edition Halo 5 Controllers and Special Edition Lunar White Wireless Controller are all based on this design.
[ Buy this Xbox One Controller from Amazon for $45.15 ]
Xbox One S Wireless Controller
The Xbox One S comes with the current and most advanced Xbox One Controller to date. Microsoft simply calls it the "Xbox Wireless Controller," but we're calling it the Xbox One S Wireless Controller to not add to the confusion of Microsoft's naming scheme.
This controller can be connected to PCs running Microsoft's Windows 10 operating system using Bluetooth technology. This means that users don't have to purchase the separate Xbox Wireless Adapter for their PCs, that older Xbox One Controllers require. This version also has textured grips and longer range than other controllers. It keeps the dedicated headset jack added in the earlier upgrade.
Besides coming with all Xbox One S models, other models on based on it. There's the Black Wireless Controller and the Xbox Controller + Cable for Windows Bundle launching soon. The Special Edition Dawn Shadow, Blue Wireless, White Wireless, Gears of War 4 Crimson Omen and Gears of War 4 JD Fenix Limited Controllers are based on this one.
Read: Xbox Design Lab: How to Get a Custom Xbox One Controller
Microsoft's Design Lab studio lets users create custom controllers for $79.99 that are based on this design. Shoppers can give the gift of an Xbox Design Lab creation with a special prepaid card available at the Microsoft Store website.
[ Buy this Xbox One Controller from Amazon for $59 ]
Elite Xbox One Controller
Microsoft also makes another controller, the controller to end all controllers, it says. This is the Elite Xbox One Controller. Technically, it was designed around the chassis of the first Xbox One controller to include a headset jack. It's programmable and has controller surfaces that you can remove and replace with others that you're more comfortable with. A reinforced body, paddles on the rear and hair triggers make it the Xbox One Controller to have for professional gamers and any that finds themselves replacing their controller too often.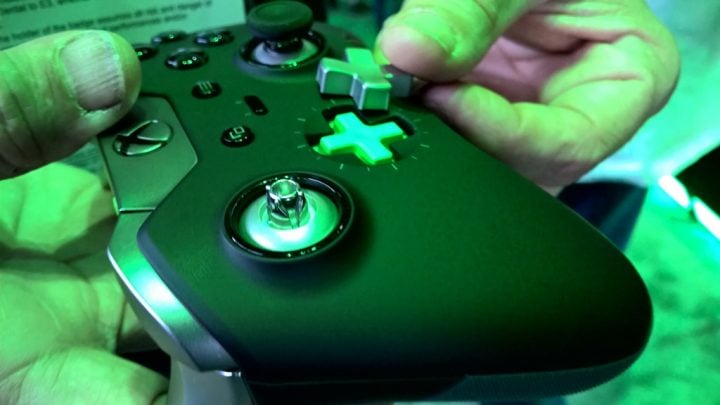 Read: Xbox One Elite Controller Review
This Xbox One Controller no longer comes bundled with a console. It sells on its own for $149.99.
[ Buy the Elite Xbox One Controller from Amazon for $149.99 ]
Xbox One Media Remote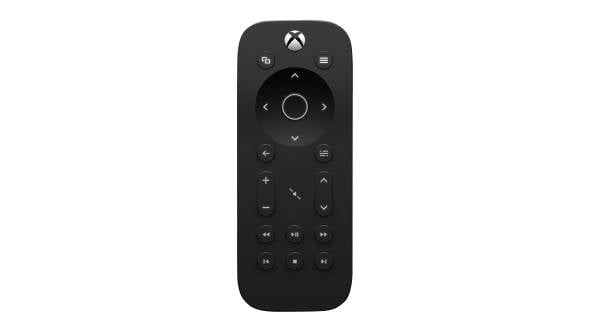 The Xbox One Media Remote is not technically a controller in the usual sense. You can't play games with it. It does allow you to navigate the Xbox One's software and television app without picking up a more complicated wireless controller. It's perfect for those that have the Xbox OneGuide paired with their cable box. It's essential when everyone at home doesn't know how to use a traditional controller.
[ Buy the Xbox One Media Remote for $24.99 from the Microsoft Store ]
Third-Party Controllers
Created by hardware makers other than Microsoft, these Xbox One Controllers are cheaper than the controllers that Microsoft makes. On the other hand, they each require that you plug in directly to your Xbox One. They don't support the console's wireless standard.
PDP Afterglow
The PDP Afterglow is a low-cost Xbox One Controller with a headset jack and programmable actions. The face of the controller is completely clear so that the accent colors each person decides on can shine through. It's just $49.99
[ Buy the PDP AfterGlow Controller for Xbox One at PDP ]
PowerA Fusion Pro Controller
A cheaper alternative to the Xbox One Elite Controller, the Power A Fusion Pro includes rear-facing buttons, a headset jack and trigger locks for just $59.99.
[ Buy the Power A Fusion Pro Controller for Xbox One at Amazon ]
Good luck choosing your next Xbox One Controller.