White BlackBerry Z10 Spotted in Leaked Photos
Days before the release of BlackBerry 10, the white BlackBerry Z10 appears in a number of photos from Gadget Helpline.
The BlackBerry Z10 is the first BlackBerry 10 device that RIM will unveil this week at an event in New York City. Numerous leaks have shown almost everything about the phone, but the white model of the phone has been elusive until now. Previous leaks mostly featured the black version of the all touchscreen BlackBerry.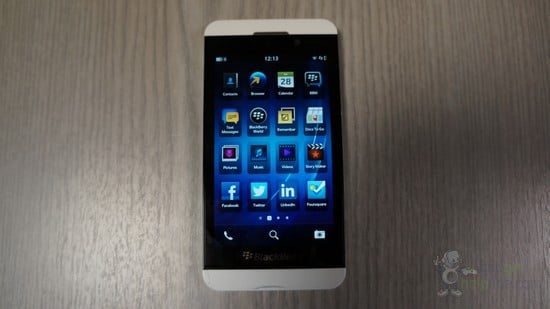 The white version of the BlackBerry Z10 replaces the black finish of the other model everywhere except for the bezel around the screen. Above and below the screen bezel are white, however, providing a nice contrast that's rarely seen in smartphones. The matte back is also white, which shows off the texture a bit more than the black version of the smartphone.
Unlike previous BlackBerry devices that come in white, the BlackBerry Z10 doesn't look too glossy. There is some gloss on the side of the device, where the plastic of the front housing meets the textured battery door, but previous BlackBerry devices usually looked glossier than the photos of this one.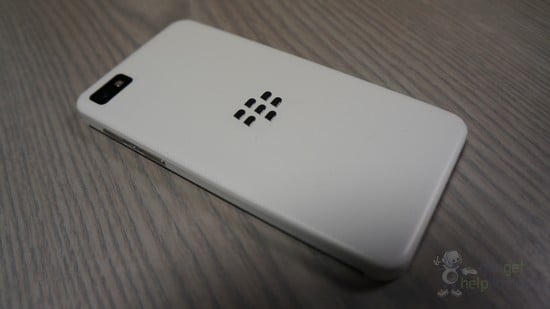 RIM's BlackBerry Z10 is its first device running the new BlackBerry 10 OS. The new OS introduces an entirely new gesture-based platform that's more similar to the PlayBook OS than BlackBerry OS 7. The OS features the same security of previous BlackBerry devices with new social network integration and a new camera app with a unique "rewind" feature.
The BlackBerry Z10 has a 4.2-inch display with a resolution of 1280×768, and will likely come with 16GB of storage. The phone will likely come to all four major carriers in the U.S., though an exact release date is unknown at the moment. Recent rumors say the phone will come to Canadian carriers on February 5, so a U.S. release could come around that time as well.

This article may contain affiliate links. Click here for more details.