White iPhone 4 Caught in The Wild Ahead of Launch Day
While Apple has been coy with announcing an official release date for the white iPhone 4, we already know when it should be coming and that day is tomorrow, April 27th. Luckily, that day looks to be the real deal this time as the device has shown up in mass for a photo-op at a Belgian retailer.
Engadget has gotten a hold of 2 photographs that show a group of unicorns posing for the camera ahead of launch day and well, these year old beasts aren't looking worse for wear.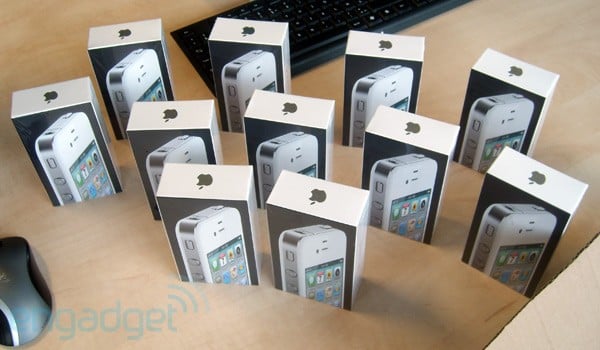 Apple promised the white iPhone 4 in the spring and it looks like they are going to be delivering on that promise. It's unfortunate that it has taken this long to get the device out but there are likely to be a few people that want to get their hands on one.
Just keep in mind though that the iPhone 5 is looming on the horizon and in order to get this mythical phone, you're going to have to sign up for a very real two-year contract, one that might make grabbing an iPhone 4S/iPhone 5 in September an issue.

As an Amazon Associate I earn from qualifying purchases.