White iPhone 4 Thicker Than Original iPhone 4? (Photos)
On Apple's website, they list the white iPhone 4 and the black iPhone 4 as being the exact same size. However, that doesn't appear to be the case as some photos posted by a guy named Ryan Cash seem to show a small size difference between the newly released white iPhone 4 and the black iPhone 4.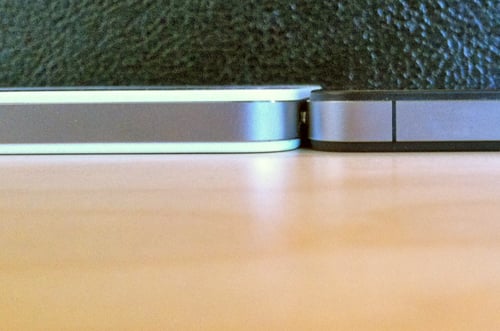 From the photos, you can see that the plastic white part is, as Ryan says, a hair thicker than the material on its counterpart. Big deal? Not really, unless it affects how the phone fits into a case.
Any other nitpickers out there with a white iPhone 4 notice this?
(Via  Daring Fireball)

As an Amazon Associate I earn from qualifying purchases.