Who is Upgrading to the iPhone 5 and Feature Wishlist [Infographic]
According to a new survey, the newer the iPhone in your pocket, the more likely you are to upgrade to the iPhone 5.
Mashable shares a survey of 1,000 respondents which discovered that owners of devices like the iPhone 4 are "extremely likely" to upgrade when the iPhone 5 comes out.
This isn't to say that the original iPhone owners don't need an upgrade, rather a representation of the current iPhone ownership which skews heavily towards the iPhone 4 (48.6%) and iPhone 3GS (28.2%).
Overall 46% of iPhone owners are looking to upgrade when the iPhone 5 is released. AT&T users are 1.5 times more likely to upgrade than Verizon iPhone users. This makes sense given that most iPhone users on Verizon have had their iPhone for less than a year.   Younger users are also 31% more likely to upgrade than iPhone owners 35 and older.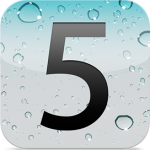 The Arrival of iOS 5, in early October, is one reason that not all users will need to upgrade. iOS 5 is a new version of the software that runs the iPhone, and will deliver a collection of new features and value to old iPhones.
(READ: iOS 5 Release Date and What to Expect from iOS 5)
When asked what features they wanted most in the next iPhone, respondents placed longer battery life at the top of their desires alongside the wish for unlimited data and no long term contracts. Sprint is rumored to offer unlimited data (but not on hotspots) when the iPhone 5 is released in October.
Apple has reportedly been working on an iPhone 4S, which may be a cheaper iPhone 4 that might make its way on to pre-paid carriers.
At the bottom of the desired list for the iPhone 5 is a collection of features which make up pretty much every Android commercial — Faster CPU, 4G, Larger Screen, Full HD Video and HDMI Output.
Also pulling up the rear is a desire for a new iPhone 5 design and style. If Apple releases two iPhones, like Al Gore said the company will, Apple could really clean up with an iPhone 4S that includes a better camera, but not a radically new design.
Apple is expected to announce the next iPhone on October 4th at the company's headquarters. We widely expect an iPhone 5 release date of October 13th or 14th, with availability in Apple Stores, online and at carriers like Verizon, AT&T and possibly Sprint.
Infographic via PaidViewpoint and AYTM