Who's Copying Apple? Smart Cover Knock-offs Get Certified by Samsung
With Apple's legal feud with Samsung escalating over the last couple of months over claims that they are copying the iPhone and iPad, you may think the Korean manufacturer would be especially careful not to release any products that look like Apple's. It looks like somebody forgot to pass them the memo, as an iPad Smart Cover knockoff (that a Chinese eBay seller would be proud of) have apparently been certified by Samsung.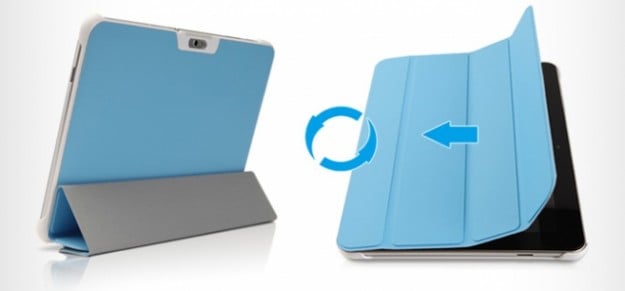 The "Smart Cases" are produced by AnyMode Corp. – and are meant for use with the Galaxy Tab 10.1.
Of course the Smart Cover was introduced by Apple with the launch of the iPad 2. Combined with magnets inside of the tablet, the covers snap into place to cover the screen, and can be folded up to prop up the slate. While these clones have a backing that wraps around the entire tablet (unlike with the iPad 2) the lack of magnets in the Galaxy Tab are likely the only reason it doesn't also snap into place the way Apple's Smart Covers do.
The covers were apparently certified by Samsung, given the Korean manufacturer's branding in the following shot (also note the familiar array of pastel colors):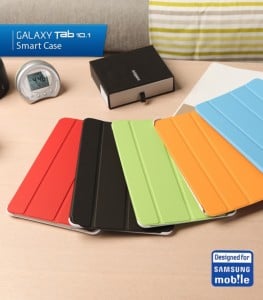 How could a product that is such an egregious blow to Samsung's defense against Apple's copycat claims be approved by Samsung? 9 to 5 Mac was told that the company that makes these KIRF cases has Samsung family connections:
Jun tells us – and you're free to take it at face value – that the Anymode CEO "is nephew of the Samsung's chairman Kun-Hee Lee", the claim we were unable to verify at the time of this writing.
While Apple's claims that Samsung is copying their phones and tablets sounds like Henry Ford suing everyone who makes an automobile with four wheels, this "Smart Case" obviously takes it to a whole new level.
Now that this news is out, it will be interesting to see how quickly Samsung distances itself from this company and these products. There could be some uncomfortable family reunions in Korea later this year.
Just in case your jaw hasn't quite hit the floor yet, here are a couple more shots: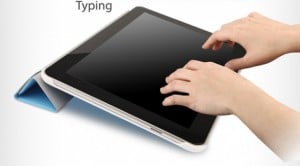 via 9 to 5 Mac

As an Amazon Associate I earn from qualifying purchases.