Why a Low Cost Plastic iPhone Doesn't Make Sense in Apple's Lineup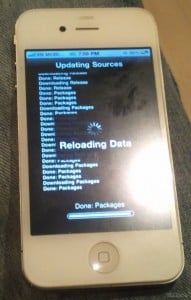 There are recent rumors that Apple may be looking to launch a low-cost iPhone 4 next year, perhaps replacing the scratch-resistant front and rear glass panels for plastic. However, for the Mac-maker who refused to enter the low-cost netbook space and opted to release an ultra-portable, but premium, MacBook Air instead, such a strategy would not make sense given Apple's culture on premium products, simple but defining hardware designs, and simplicity.
The Cupertino, California iPhone-maker would most likely continue its strategy by making last year's hardware models available at a low entry-level price point alongside new flagship iPhones, so the iPhone 4 would most likely live on inside Verizon's and AT&T's portfolios, but one with front- and rear- plastic panels may not be a wise strategy even if Apple's design culture allowed such a product.
For starters, plastic iPod devices in the past had been the ire of consumer lawsuits targeting Apple for poor design due to the plastic screens getting scratched easily. With a touchscreen-only phone, the plastic is not just about letting the display and the internal software shine through, but also will serve as the sole point of contact as there are very few other buttons to interact with the phone. As such, fingernails on plastic would probably result in heavily beat up iPhones should Apple move to plastic displays.
Second, for a company that boasts customer satisfaction, a switch to plastic displays may be cheaper for Apple, but may result in increased service costs as customers may experience more issues due to scratching over time.
Third, the leaked images come from Vietnamese site Tinhte.vn. The image shows an iPhone with Cydia running, suggesting that Apple is running jailbreaking software on its latest iPhone model. The iPhone is said to be both faster and lighter than the current iPhone 4, suggesting that Apple may have improved some internal components as well. Given how well the Apple iPhone 4 is selling, and given that the new iPhone 4 replacement will be a low-end model, Apple may not want to spend engineering money to upgrade the internals. Realistically, if iOS consumers really wanted the latest and best hardware that Apple makes, they probably would go with the flagship iPhone, whether that will be an iPhone 4S or 5.
Via: MacRumors

As an Amazon Associate I earn from qualifying purchases.