Why a World Phone iPhone 4S Matters, But May Still Not Make Much Impact
Apple had announced the iPhone 4S as a singular model that would work on both GSM and CDMA networks around the world. This allows Apple to simplify it's product line so that it doesn't need to offer a separate CDMA model for CDMA networks–like those of Sprint and Verizon Wireless in the U.S.–and also give CDMA network users the benefit of better global roaming so that they can roam onto CDMA networks overseas, but also those provided by GSM carriers. However, does global roaming really matter with a world phone in the long run?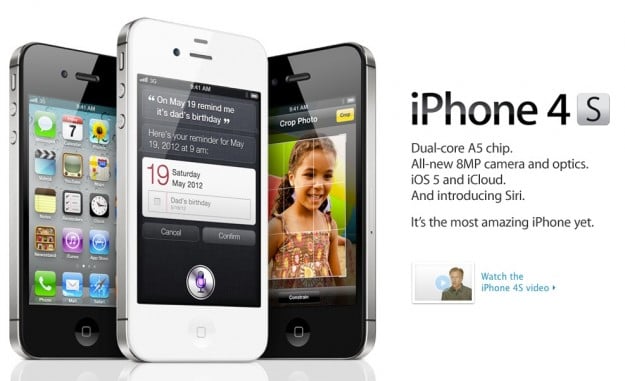 A global phone essentially uses one chip that can hop on either a GSM network, like that of AT&T, or a CDMA network, like that used by Sprint and Verizon. World phone allows users to roam more freely and allows the phone to be compatible with more networks worldwide as the majority of the world operates on the GSM standard. This is more important to subscribers on Sprint and Verizon as CDMA coverage is more limited abroad, but provides few advantages to subscribers on existing GSM networks as much of the world uses GSM so hopping onto a CDMA network would be needed only at limited times.
So are there benefits to a world phone? The short answer is no. Simplicity of a product line and better roaming matter to an extent, but with a true world phone, users who travel frequently for business would most likely desire an option to unlock the handset to use on the network offering of their own choice. This way, with an unlocked global phone, rather than pay high roaming rates where rates are often dictated by the network you're roaming on rather than your network at home, users can pop in any local SIM card–whether it's prepaid or post-paid–and have access to local rates rather than roaming rates. This avoids sticker shock and high cellular bills while abroad.
In the past, a GSM iPhone sold on AT&T's network would be SIM-locked to the carrier. That means that if you bought an AT&T iPhone–whether subsidized or un-subsidized–you'll be locked onto AT&T's network with little or no option to unlock. Neither AT&T nor Apple provide a SIM unlock solution officially, and third-party solutions are fickle at best if they can be found.
Most recently, in the U.S., Apple had begun to offer an unlocked iPhone 4 for the GSM network in the U.S., but that option was expensive at best. Furthermore, users who already own an AT&T iPhone 4, for example, would have to purchase the new unlocked model if they want a truly unlocked global GSM phone.
It's unclear with a global iPhone if Sprint and Verizon would SIM lock their devices. In the past, Verizon has locked the SIM on its world phones that operate on either the Android or Windows Mobile environments, and even unlocking those world phones would not yield compatibility with AT&T's network domestically even if those devices–like the Droid Pro–support AT&T's frequencies. Sprint, on the other hand, maintains that its global phones in the past or unlocked, but would only work internationally and won't operate on a domestic GSM network like AT&T or T-Mobile.
If Verizon and AT&T continues its tradition of locking the SIM, a world phone iPhone would still be an expensive option when you do travel as you would need to pay roaming fees. As carriers often have to pay high subsidies for the iPhone to Apple–around $400-$500 per model–these carriers most likely will SIM lock the iPhone to ensure that they recover the subsidies over a user's two-year service. This ensures that a user doesn't abuse the carrier and prevent users from jumping ships to a different carrier or network.
So far, neither the carriers nor Apple have made mention of SIM-locked CDMA iPhones. It's unclear if Apple does offer an unlocked model for the U.S., if it will be available at the same time as the carrier versions in mid-October or if like the iPhone 4, the unlocked iPhone 4S will arrive much later.
World phones are nothing new. Most GSM phones sold on AT&T's network can roam fine on international GSM networks and still deliver 3G HSPA network capabilities. On the CDMA side, carriers have delivered world phones to business users on the Windows Mobile, BlackBerry, Windows Phone 7, and Android platforms. Some notable examples include the Motorola Droid Pro, the BlackBerry Bold 9930, the HTC Trophy, HTC Touch Pro 2, Motorola Photon 4G, and Motorola Droid Bionic. U.S. CDMA carriers usually restrict their world phones–even if they can technically connect to AT&T's network in the U.S.–to only be capable of roaming to GSM networks when used internationally and not domestically in recent years.