Why and Where to Buy a Kinect for Xbox One  
Maybe you weren't comfortable with the amount you would have had to spend on the Xbox One + Kinect bundle. Perhaps you weren't even aware that Microsoft made a Kinect for Xbox One. The Kinect for Xbox One is what helps the console stand out. It was a part of Microsoft's original vision for the console, a futuristic piece of technology that available today for the brave and the bold.
Considering purchasing a Kinect for Xbox One add-on this holiday season? Here's what you need to know about its capabilities, where you can purchase one and how much it'll cost you if you already have an entry-level Xbox One console.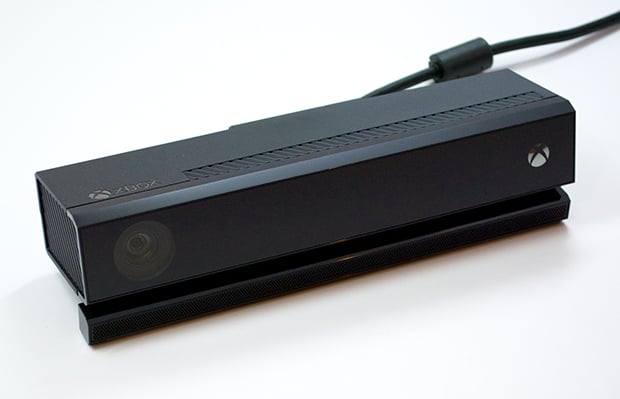 Why Buy a Kinect Xbox One
First the features. The Kinect for Xbox 360 was a rare consumer win for Microsoft. For years the gaming industry had insisted that if casual users were interested in console gaming they'd need to learn how to  use a controller with at least a dozen buttons on it. The Kinect for Xbox 360 allowed anyone to wave at their console, power up a game and have the character in that game respond to their commands. There was also some pretty basic remote control stuff going on. Users could open an app or pause Netflix without learning how to use a controller.
The Xbox One Kinect does all of those things. Kinect motion control is now something that's woven into the Xbox One experience. The familiar stripe that used to say Better With Kinect on game cases is gone. That's because game developers should be treating it like any other controller. Digital rock climbing is something users can actually do thanks to the Kinect in Kinect Sports Rivals. Just Dance 2015 tests up to five users dance moves to the latest songs. There are no bands to wear, no attachments to worry about. Kinect sees and tracks each user in the room.
Read: Xbox One Review – Six Months Later
The original Kinect enhanced the casual game experience, but did little else for anyone who didn't like casual games and didn't watch an awful lot of Netflix. Kinect for Xbox One enhances the entire gaming experience. It starts when you walk into a room. You can say, "Xbox On" and the Xbox One powers up the television and audio equipment. The Kinect sensor recognizes voices and faces and logs users in automatically. Say you have four children and two controllers, Kinect for Xbox One will recognize each, log them into their gametag and assign their controller to their gamertag. No more switching profiles, it's all done seamlessly. Once in a game, recording video is as simple as saying "Xbox, Record That." Answering messages, snapping an another app while playing Netflix is all possible with the Kinect for Xbox One.
The Kinect's biggest feature upgrade is its camera and infrared port. Its camera is absolutely excellent, capturing video for inclusion in a game clip or Skyping with other people is easy. Audio and video calls are crystal clear; the Kinect for Xbox One includes a mic array with almost perfect noise reduction. That same infrared port that allows the Xbox One to power up a television also allows it to control a cable box. After the setup process, changing a channel is as simple as saying "Xbox, watch Bravo" from anywhere in the Xbox One interface. Users need never know the actual number of a channel they are trying to watch.
Where to Buy a Kinect for Xbox One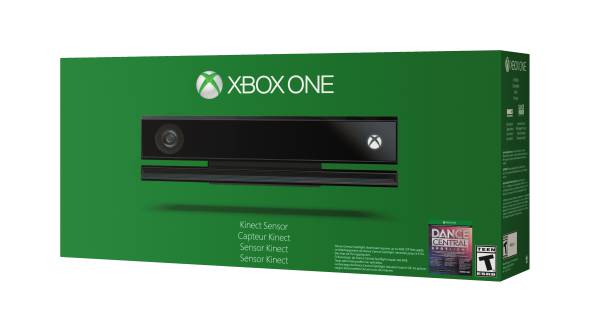 There isn't a shortage of reasons to pick up the Kinect for Xbox One this holiday. That being said, there may be a shortage involving the Kinect itself. For months, the only way users could get a Xbox One with Kinect sensor was to purchase a $499 Xbox One. As such, there may have been pent-up demand for the $149 standalone Kinect + Dance Central Spotlight bundle that Microsoft release roughly a month ago. They seem to be very hard to find.
The one place you might think Kinect for Xbox One would still be available is Microsoft's own retail stores. It's currently sold out completely at the Microsoft Store website.
Amazon is showing the Kinect for Xbox One as in stock, but shipping is delayed for two days at the most, putting you very, very close to it missing Christmas if something goes wrong.
One place that does seem to have a lot is GameStop. Unfortunately, they are spread a little thin. All in my area show stock, but its very limited. It's best to call ahead if you plan on picking one up there.
Kinect for Xbox One is out of stock at both Wal-Mart and Target.
If you aren't considering getting the Kinect for Xbox One, maybe you should. It really does complete the experience. If you've already decided to get one, move fast.

As an Amazon Associate I earn from qualifying purchases.