Why HTC is the Biggest Loser in Microsoft Nokia Deal
While industry watchers will continue pondering the long-term ramifications of a joint Microsoft and Nokia for days to come, during these early days, the question that will come up most often is: What does this mean for Windows Phone?
It isn't an unfair question, after all, Microsoft's bid to acquire Nokia fundamentally changes things inside the company because now, Microsoft really can boast about it being serious when it talks about offering consumers and businesses software, services and devices.
No, I think the more pertinent question would be how this deal changes the market dynamics for one of Microsoft's largest partners in the Windows Phone space: HTC.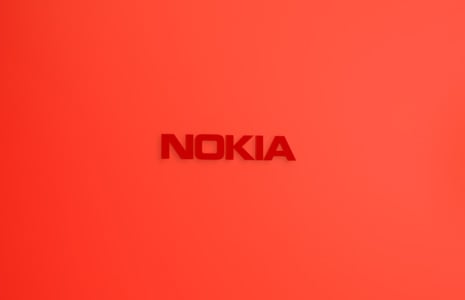 Read: Microsoft Buys Nokia, Lumia and Windows Phone United Under One House
Since coming onboard during the days of Windows Mobile, HTC has literally followed the trajectory of Microsoft's mobile fortunes. Between 2005 and 2011, HTC dominated Windows Phone, Windows Mobile and Android. While LG, Dell and Samsung all made Windows Phone devices, it was HTC's devices that outshone the others.
For the first two years of the company's Windows Phone partnership, HTC routinely shipped device after device. While these smartphones – particularly the HTC Titan and HTC HD7 – were revered for their build quality, they were also a physical manifestation of HTC's attitude towards Microsoft.
Like a college freshman on the cusp of discovering adulthood, HTC left its relationship with its high-school sweetheart – Microsoft – on autopilot. The company continued to show up a few times a year with new devices, but it was clear that it prized its Android devices more, that it was more willing to bet its future on Google's operating system instead of Microsoft's.
Whether that was the best bet remains unclear for now. However, what we know today is that in HTC's absence Microsoft found a new partner in Nokia and formed a partnership that would unify the two companies in ways that most users would have never thought possible just a few years ago.
Through Nokia, Windows Phone users have had access to a dizzying array of smartphones at every price point, and smartphone innovations that are groundbreaking on their own right. That is to say nothing of a huge increase in users. By the time HTC realized the seriousness of Nokia and Microsoft's relationship, the damage was already done. Although the company promised the world that it would bring truly innovative devices to the Windows Phone space just last year, it hasn't. Now it's too late.
At a time when HTC needs an alternative to the Samsung dominated Android, Google-owned Motorola and profiting-dominating iPhone, HTC has nothing to turn to. Yes, it could continue making Windows Phone devices, but with 80% of current device sales in the hands of Nokia, it's clear that a Microsoft-owned Nokia would easily dominate the Windows Phone ecosystem like Samsung does with Android. I suppose it could create its own operating system as well, however anyone who's used Sense 5 might be a bit wary about an entire operating system made by the company.
No matter which way they turn, with the Nokia deal, HTC's place as niche smartphone maker is sealed. For the time being, they've lost and it's possible they'll wont find true love, that is sales in volumes that can sustain the company, for a very long time.

As an Amazon Associate I earn from qualifying purchases.