Why I Bought the HTC One: And Switched from Windows Phone
This past weekend, I went to my local T-Mobile retail location, fully intent on making the Samsung Galaxy S4 my first Android device. Then I walked out with a HTC One.
To understand why I didn't follow through on the purchase of Samsung's flagship device, you first have to understand that I'm by no means the average Android convert. After spending the last three years using Windows Phone, it was time for me to get my hands on an Android device to put another operating system through its paces. If for no other reason than to see what's out there.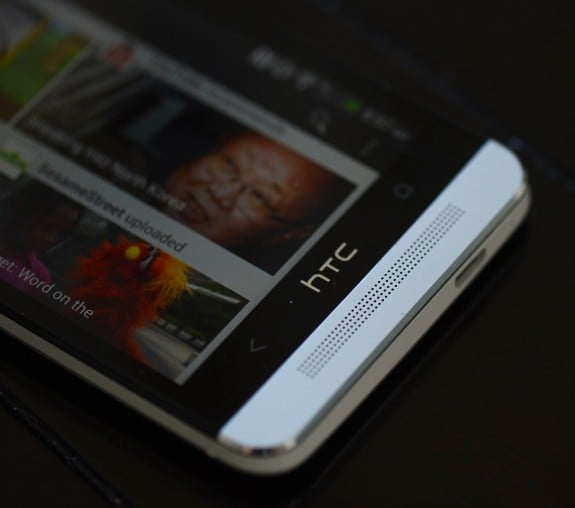 For the task, I wanted a super phone, or at least what Windows Phone users consider super phones. While the Windows Phone ecosystem consists of some pretty top notch devices, internal specifications for devices running the operating system aren't anywhere close to what Android users are treated to. Most high-end Windows Phone devices ship with just 16GB of storage and max out at 1GB of RAM and a 1.5GHz quad-core processor.
Read: HTC One Review
By comparison, the Samsung Galaxy S4 simply blows those specifications out of the water with its 1.6 GHz quad-core processor and 2GB of RAM. So there I was, outside of the T-Mobile store. I walked in, then kindly asked the sales clerk to point me to the Galaxy S4. It looked amazing. There was a sudden rush of finally getting to touch this device that all the reporters admired, the device that many users told me was the end all be all to Android smartphones. I was excited. I was enamored.
Then, I used it. What followed was possibly the worst first time hands-on experience I've ever had with a high-end smartphone. You see, the Samsung Galaxy S4 is a device with a huge, brilliant screen and build quality that'll that has to be made out of the bottles and gallon milk containers that are recycled. It's 100% plastic and in my opinion, it shows. The rear-casing just felt loose on both of the devices I tried, and the plastic edges that were intended to imitate metal doesn't help that cheap feeling either.
Ignoring the overwhelming feel of disgust for what I was holding, I turned my attention to the device's software. TouchWiz also didn't do the device any favors in my opinion. There was a flyout menu on the left of the device, in addition to the dock that's already featured in Android. I didn't know what to focus on or what to do. The video above shows several of these options and settings.
Read: Samsung Galaxy S4 vs. HTC One: Software Feature Showdown
Once I'd gotten into the notifications area, I became even more dumbfounded. Where was I, why were there at least ten different settings for things that just weren't obvious?
I then somehow stumbled my way into the device's settings and looked over it a bit and remembered something I'd learned while researching an article for GottaBeMobile. The only Galaxy S4 available on my carrier was that of the 16GB variety. Only 9GB of that storage would be available for me to do with what I pleased.
For me, that was the last straw. The final compromise. I then turned to the sales clerk and asked him where was HTC One was on display. I found the device. Looked it over a bit. Played with the device's Sense 5 software, which put me at ease because of its resemblance to my beloved Windows Phone operating system. I was impressed. Check out a hands on with HTC Sense 5 in the video below.
Just to be sure, I checked with the sales clerk who informed me that the HTC One had 32GB of storage and wouldn't come with too many add-ons that I wouldn't be able to remove. No; there wasn't an SD Card slot or an external battery, however my years of Windows Phone experience also made that a non-issue.
Read: Samsung Galaxy S4 v. HTC One: Feature-by-Feature Showdown
What sealed it for me though? I picked the device up. I held it in my hand and felt the metal chassis from top to bottom. I didn't just look premium. Its unibody aluminum construction stimulated the parts of my brain that told me it was premium.
I had to have it.
Now a week later, I still find the device to be incredible, and so far I haven't regretted my choice of devices. The HTC One doesn't come with software frills like Air View, and it doesn't doesn't come loaded to the brim with rebranded features like S Beam.
It's a great phone, with modern internals, manufactured by an albeit struggling company with an eye for design. To me, build quality and storage space are worth betting on especially against software and hardware that's been so tricked out that it feels less like using a well-designed, thought out consumer device and more like a Smart Car with an air-scoop.
The basics matter, and the HTC One checks all the boxes.

This article may contain affiliate links. Click here for more details.