Why I'm Getting an iPad 3G, But Not a Data Plan
With the release of the iPad 2 coming March 11 there are some decisions to make for potential buyers. White or Black? 16, 32 or 64GB? 3G or Wi-Fi? The first two depend on your preference and storage needs. That might be a simple question to answer for most people. The third one may be more interesting. Should I spend the extra $130 to get 3G? If you don't have an iPhone or a mobile hotspot like the Mifi and want to get online away from Wi-Fi then the answer is a resounding yes. You have no choice. But for those who do have a mobile hotspot either built into their phone or as a separate device, there still might be a good reason, or three, to go 3G.
GPS Navigation Apps
For a year I have been frustrated by the ability of the Wi-Fi only iPad to accurately find my location in the Maps app. It does so by triangulating based on available Wi-Fi signals. But if the user is out of range of Wi-Fi then it guesses based on the last location it could accurately determine.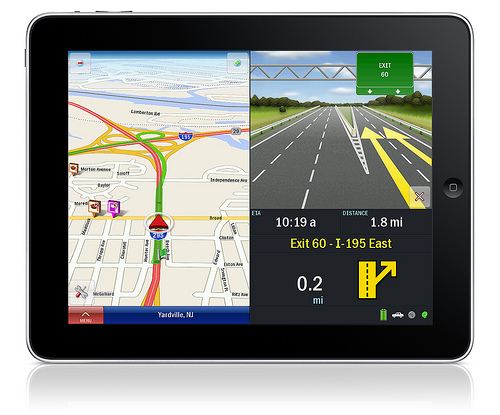 My iPhone navigation software is good. But sometimes I've wanted to use the larger screen while navigating a long trip with my wife holding the iPad so she could see and so I could glance down at it while at a stop light or waiting in heavy traffic. For this reason I'm getting a 3G iPad which has a GPS receiver built-in.
Battery Life
I have used a Mi-Fi for two years. But the battery is meager at best. Four hours is the most I've ever gotten. Chuong Nguyen found that the new MiFi 2372 still only gets 4 hours of battery life in his review.
Now that AT&T is going with mobile hotspot I'm getting rid of my Mifi and adding the mobile hotspot to my account, even though it will only let 3 devices connect. It will add $20 to my bill but that is less than I'm paying Verizon and I will only have one bill. Why I would want a 3G iPad when I will have either a Mifi or an iPhone with the mobile hotspot feature? Because the iPhone used as a hotspot gets pretty meager battery life too. I've drained my battery in less than half a day. The iPad lasts longer with it's built-in 3G radio than the iPhone does being used as a hotspot. Maybe the built-in hotspot will be friendlier on the iPhone battery than my tests with a jailbroken iPhone and the MyWi app, but I doubt it.
AnandTech did a battery test of the iPhone battery life using 3G for browsing last year when it came out. Here is what they found. Notice the two charts below show 3G web browsing lasted 6.65 hours (left) versus 9.96 hours (right) on Wi-Fi.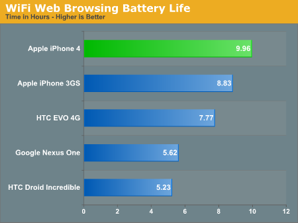 Convenience
While buyers of Android tablets like the Samsung Galaxy Tab or Motorola Xoom usually requires a monthly data plan with a two-year contract I can get a 3G data plan with no two-year contract. That way I am not a slave to a contract if I decide that 3G was a mistake. And if I wish to sign up for one month for a trip, I can.
The new data plans AT&T is going to offer are even more convenient. The 3-device limit that we are likely to see on the iPhone mobile hotspot feature is a problem for my family. We often have three laptops, an iPad and an iPod Touch on the network at once. The 3G iPad will mean that only one of these devices will go without Wi-Fi on the iPhone instead of two.

This article may contain affiliate links. Click here for more details.