Why I'm Not Buying the iPhone 6s
Apple announced the iPhone 6s earlier this month and will release the new device later this week, but here's why I'm not buying the iPhone 6s.
As with all of Apple's "S" updates to the iPhone, the iPhone 6s comes with the same overall design and look as the iPhone 6, but includes just enough new features that will persuade consumers to update to the latest device.
With the iPhone 6s, there's a faster processor for better performance when opening and switching between apps, a better camera that lets you take really great photos, and a new display technology that Apple calls "3D Touch."
3D Touch is similar to the Force Touch screen technology on the Apple Watch, which lets you tap on the screen to select something, like normal, but you can also press hard on the screen to bring up alternative options and shortcuts, similar to how left-click and right-click work on a mouse.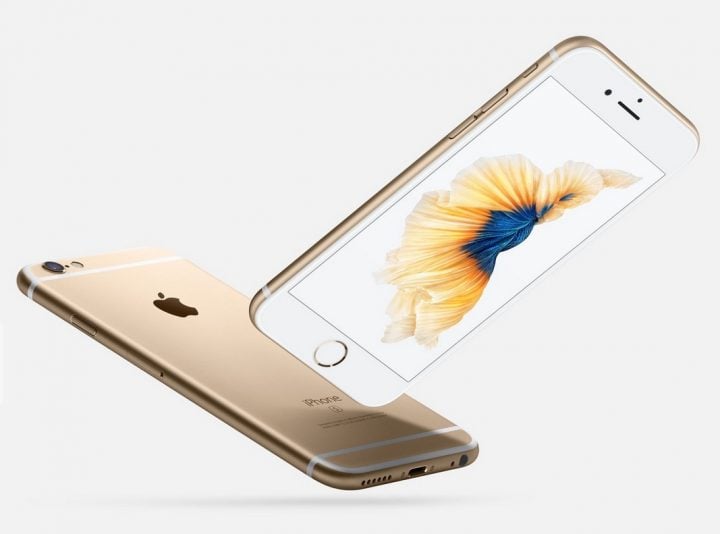 As for the new camera, the iPhone 6s boasts a 12-megapixel camera instead of the 8-megapixel camera on the iPhone 6, which will provide you with clearer, higher-resolution photos. Furthermore, the iPhone 6s now has the capability of recording 4K video, which is fancy term for saying that you can record video with a resolution that's 4x larger than 1080p HD video, which is really impressive.
Plus, the new camera also allows you to take "Live Photos," which is essentially an animated GIF and is accomplished by taking a second-and-a-half video before you snap a photo and after you snap the photo as well, resulting in three seconds of video included with the photo. Then, you can simply press and hold down on the photo and watch it come to life.
These are all really nice features that many users would enjoy, but the iPhone 6s just isn't worth an upgrade for me.
I'm currently using the iPhone 6 and have no reason to upgrade, even though I'm eligible for an upgrade on Verizon. The biggest reason is simply because of cost.
In order to upgrade to the iPhone 6s from the iPhone 6, I would have to pay nearly $256, and that's if I only get the 16GB model. It's priced at $199 after I sign a new two-year contract, and then I'd have to pay a $40 activation on top of that. From there, I would need to pay roughly $17 in sales tax to finish it out.
To me, paying $250 to have essentially the same iPhone but with a better camera and the new display technology just isn't worth it.
Of course, I could easily see myself taking advantage of 3D Touch, but it's not like my current productivity and ease of navigation is hindered in any way with the iPhone 6.
Furthermore, the camera upgrade is nice, but the iPhone 6 still takes great photos. And the addition of 4K video is really impressive, but 4K is a young technology that isn't even close to maturing yet. Most users don't even have a 4K display to watch those 4K videos on, making that feature kind of pointless right now.
As far as performance is concerned, the iPhone 6s is obviously faster than the iPhone 6, but by how much? You could probably see a slight difference if you had the two devices exactly side-by-side and compared loading times, but I can almost guarantee that you probably wouldn't notice a difference if you used the two devices separately, and we doubt you'll lose sleep when you find out that your iPhone 6 opens apps a whole 20 milliseconds slower than the iPhone 6s.
In the end, I feel like upgrading every two years is ideal. That provides enough time for the iPhone to improve enough for it to be worth the upgrade. I've only upgraded after one year once when I went from the iPhone 5s to the iPhone 6, but even then that probably wasn't necessary. The iPhone 5s was still a great device at the time and it still is now.
Just like with the iPhone 5s, the iPhone 6 is still a great device currently, and I'd much rather spend that $250 toward something a bit more meaningful — something that I've never owned before that would provide me with an all-new experience, like an Apple Watch.

This article may contain affiliate links. Click here for more details.