9 Reasons Why I'm Waiting for the iPhone 6
Rumor has it, Apple has a new iPhone release on tap for 2014. Rumors suggest that the company will announce two new iPhone 6 models later this year to take over flagship duties for the iPhone 5s. While there are plenty of smartphone options available right now, devices like the LG G3 and Samsung Galaxy S5, there are a number of reasons why waiting for the iPhone 6 could be in your best interest.
Back in 2012, I was rocking the iPhone 3GS, a device that I picked up to replace my BlackBerry. It was clear to me, after the iOS 5.1 update, that the iPhone 3GS was on its last legs, something that fit in perfectly with the plan that I had laid out for myself many months before.
After the iPhone 4s announcement, I decided that I would wait for the iPhone 5. I never cared for the glass design of the iPhone 4 and iPhone 4s and I wanted 4G LTE data speeds to go along with a larger display. It was a bit of a gamble but it was a gamble that paid off.
In September of 2012, Apple announced the iPhone 5, a device with a 4-inch Retina Display, 4G LTE, a brand new design, and several other upgrades that had me waiting up until midnight to put in my order. I bought the iPhone 5 the second it went on sale and I was among the first people to get the device when it arrived later on in the month.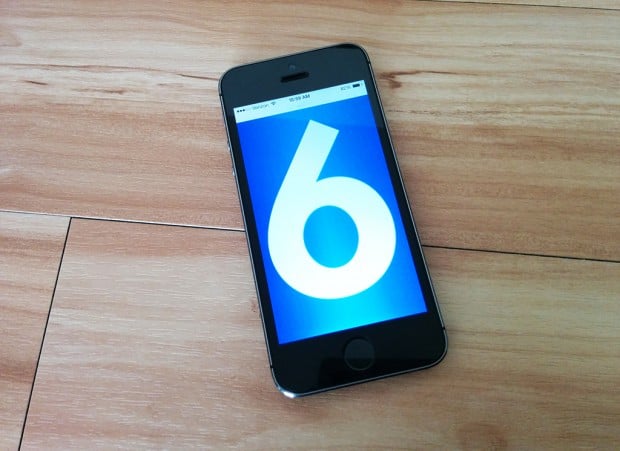 Fast forward to today. Like many iPhone users, I'm taking a look at my options. I've heard whispers about the Galaxy Note 4, seen the LG G3, and have been buried underneath an avalanche of iPhone 6 rumors for the first six months of the year. Picking out a new smartphone can be extremely difficult, even for someone with a job like mine.
In the past couple of days, I've been wrestling with a decision. Buy something now, a cheap iPhone 5s or an LG G3, or wait to see what Apple has up its sleeve later in the year. After much debate, I've come to my decision.
I gambled on the iPhone 5 and got rewarded and I'm hoping that my next gamble pays off. Here's why I'm waiting for the iPhone 6 and why I think you should too. Even if you're not an iPhone person.
Because I Can & You Probably Can Too
It used to be that smartphones would start falling apart heading into their third year of service. My iPhone 3GS started showing signs of trouble as it approached the iOS 6 update, an update that would serve as its last. However, devices like the Galaxy S3, Galaxy Note 2 and iPhone 5s, devices from 2012, are holding up much better.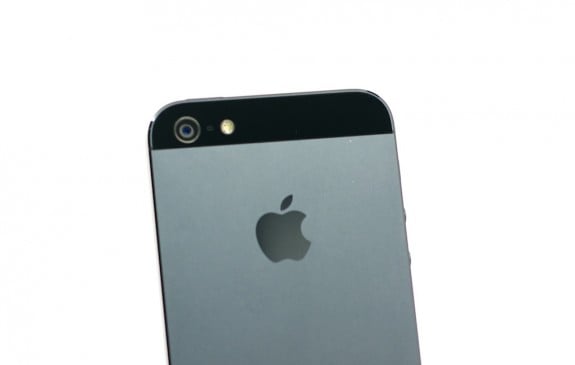 My iPhone 5 still is pretty good shape thanks to the iOS 7.1 update that emerged earlier this year. In fact, if I wanted to, I could probably keep it for another year or perhaps two before kicking it to the curb. That's if I wanted to, but I don't.
The point is this. I don't need to rush into my decision. I can take my time knowing that my phone isn't going to fall apart any time soon. And with an iPhone 6 release heavily rumored for September, just about two months from now, there is simply no incentive to go down to the AT&T store and look for something new.
Devices Aren't Going Anywhere, In Fact…
The smartphone market is chock full of top of the line Android and Windows Phone 8 smartphones. The HTC One M8, Samsung Galaxy S5, LG G3, and Nokia Lumia Icon are just a few of the big names that have caught my eye. The thing is, I see no reason to make a move.
These top devices aren't going anywhere. They will be on shelves in two months when the iPhone 6 arrives. And they'll still be fantastic, perhaps better than they are right now.
The Galaxy S5 and HTC One M8 are already in the bargain bin at Amazon and the LG G3 should be heading there in just a few short weeks. We've also seen iPhone 5s deals emerge in recent weeks and there's no question that we'll see an iPhone 5s price drop once the iPhone 6 touches down. So, if we don't fall in love with the iPhone 6, we'll have the same options available to us at a cheaper cost.
If the iPhone 6 isn't what I want it to be, I could see myself scooping up a $99 LG G3 from Amazon.
Samsung Galaxy Note 4
By waiting for the iPhone 6, you will also open yourself up to one of the few remaining Android flagships left to launch in 2014. The Samsung Galaxy Note 4 is a very intriguing smartphone and it's a device that appears to be on a collision course with the iPhone 6.
All signs point to the Galaxy Note 4 having an impressive array of hardware and software features. And with the pressure on Samsung, I have a feeling that this device is going to deliver. So, by waiting a few weeks for September to arrive, I, like you, will be able to weigh the iPhone 6 against another top competitor from 2014.
It's always nice to have options especially when those options are flagships like the Galaxy Note.
Two iPhone 6 Options
Speaking of options, iPhone 6 rumors suggest that Apple will be releasing two new iPhones, a 4.7-inch model and a 5.5-inch model. So once again, by waiting a few weeks for Apple to make its announcement, there is a chance that your list of potential successors will grow.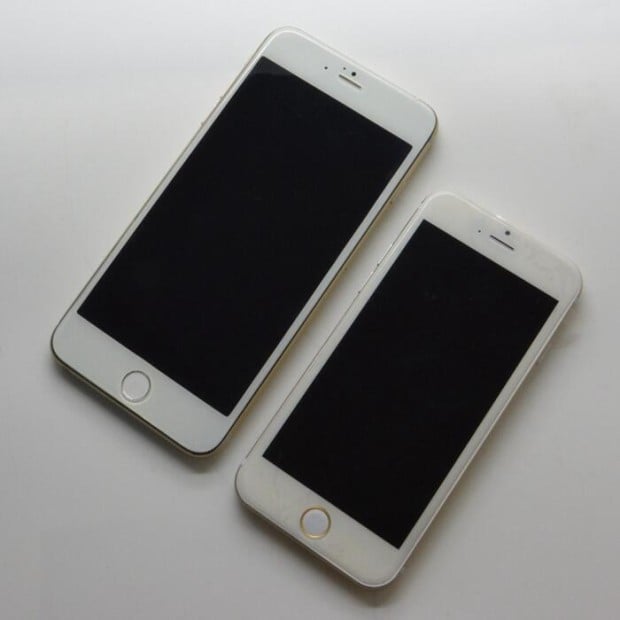 I'll be honest, the prospect of being able to choose between two high-end iPhone 6's is far more interesting than choosing between the devices in Apple's current iPhone lineup.
It's even more interesting when you consider how manageable both devices might be.
Bigger Display is Now Manageable
I loved the iPhone 5's Retina Display when it first came out. The Retina screen resolution still perfect for what I do on my phone (watching videos, web browsing, texting, and playing the occasional game) but after two years of using large screen Androids, I would absolutely love to own an iPhone with more screen real estate.
Years ago, I shunned big screen smartphones because of their size. Huge thick bezels led to massive overall footprints that I simply could not handle. I need something portable, something lightweight that isn't a burden.
As technology has improved, companies have been able to make design tweaks (like thinning out bezels) to put larger screens into smaller form factors. The Moto X, for instance, is a 4.7-inch Android smartphone that's just a little bit larger than the iPhone 5s. I love that.
iPhone 6 leaks suggest that the next iPhone will have the big display but that it won't be overbearing. To me, that's the best of both worlds. Tons of screen for gaming, web browsing and watching movies and a small, thin design that I can just slide into my pocket and forget about. Even the 5.5-inch iPhone 6, which you can see in a mockup below, appears to be manageable.
It's hard to use big screen devices like the Galaxy Note 3 with one hand, it appears that the iPhone 6 won't have that problem. And that to me is worth waiting for.
I'm Clumsy and Don't Like Cases
I've used the iPhone 5 without a case for two years. It's held up pretty well though it has started to show some signs wear and tear over the past six months. Part of that's because of age, part of that's because I've dropped it. Overall, it has held up pretty well.
iPhone 6 rumors point to a metal design and a sapphire display in the front. In other words, a premium design that's well protected. That's hard to find these days amongst the sea of plastic designs.
Some Android devices like the Galaxy S5 come with solid protection, an IP67 certification for example, but they simply don't have the build quality I want from a $200+ piece of hardware.
I Need a Better Camera
I go to a lot of live music and occasionally, I'm that guy and I take out the phone to record a favorite song or moment. For instance, I was in New Orleans and I shot some footage of an amazing jazz band at a club on Frenchmen St. Two years ago, the results would have amazed me. But now that I've used the cameras on top smartphones from 2013 and 2014, the results were disappointing.
I was recently comparing photos with a couple of friends of mine and their cameras, on the iPhone 5s and HTC One M8 (Read our HTC One M8 review), blew mine out of the water. I'm jealous, very jealous.
iPhone 6 rumors point to an improved 8MP camera with image stabilization. The iPhone's camera is always amongst the best, the iPhone 5s camera still is, so I'm excited to see what Apple does with its latest camera sensor. Image stabilization, particularly for someone like me who spends time shooting footage while dancing, would be huge.
Better Battery Life? Yes Please
As I've pointed out, the battery life on my iPhone 5 is still good. I can still get a full day use out of the thing as long as I am switching back and forth between Wi-Fi and LTE. Still, there is room for improvement and thankfully, iPhone 6 rumors suggest that we could see some changes.
Rumors point to a larger battery and a new A8 processor that's focused on battery life and performance. While the specifics of the two aren't known, Apple's  history with battery life is reason enough to take a wait and see approach.
Two Words: Software Support
Apple is still king when it comes to software support. While iPhones get three years of software support, Android devices are lucky if they get two years of software upgrades.
It's also pretty darn impressive that the iPad 2 is getting Apple's iOS 8 update later this year. iOS 8 will be the iPad 2's fourth iOS update. That's something that you simply will not find on Android or Windows Phone. It's impressive and it's peace of mind.
When you buy a phone like the LG G3, you simply have no idea.
—
So here's the scoop. Wait a few weeks. You might wind up falling in love with the iPhone 6 and its larger screens, battery life, and camera. And if you don't, you'll have an assortment of new doors open to you including the Samsung Galaxy Note 4 and the same Android flagships that you see on shelves today. Only cheaper.
In my eyes, that's a win-win and it's a gamble worth taking.

This article may contain affiliate links. Click here for more details.