Why Is HTC Buying S3 Graphics?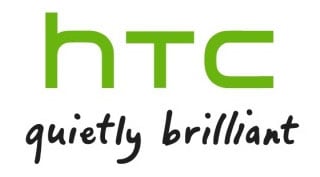 HTC has announced that it is acquiring S3 graphics from VIA Technologies and WTI for $300 million. Though HTC has focused its business on making smartphones and user interface and apps to differentiate itself from rivals in the past, the move could propel HTC into the chip business where HTC may not have to rely on other component suppliers to provide it with parts.
Whether HTC will make its own processor with integrated graphics, like Apple with the ARM-based A4 and A5 chipset or Samsung with the Hummingbird and Exynos CPUs is unclear, but owning the graphics technologies from S3 may help it differentiate its phones in a world where specs are routinely quoted. As NVIDIA relies on its internally developed GeForce graphics capabilities and Texas Instruments and Apple rely on PowerVR, HTC could either develop its own ARM-based CPU for use in its phones and couple that with the S3 graphics or it could utilize an existing ARM CPU and marry that to its own graphics to provide a competitive edge against rivals.
It's unclear how the S3 acquisition will affect HTC's relationship with chip-maker Qualcomm, which has provided HTC with its SoC since the Windows Mobile days. HTC currently employs Qualcomm's top of the line dual-core 1.2 GHz CPU on its HTC Sensation and HTC EVO 3D flagships, and the Snapdragon processor is also coupled with Qualcomm's Adreno technology for graphics.
The acquisition may also have a secondary effect, which may be more important for HTC. As the company is battling Apple on its patent lawsuit, acquiring S3 not only gives HTC the technologies and expertise needed to build graphics chips, but will also provide HTC with leverage against Apple. This plays nicely into HTC's legal strategy as most recently, S3 won a lawsuit that finds Apple infringing on two of its patents.
So what does all that mean? Well, usually in patent disputes, companies like to throw in their patent portfolio to counter the accuser's claims. Usually, when one company sues, the defending company will counter-sue with their own lawsuit, and the result of the lawsuit would be that the first company would infringe on a number of patent(s) from the second company, and the second company would infringe on a number of patent(s) from the first company. This situation would be the most ideal as it means that little or no money would exchange hands and the result would be a cross-licensing agreement of patents from rivals.
So in this case, we have Apple suing HTC over some patents regarding the Android operating system–a lawsuit that should probably be directed at Google but instead is being targeted at different handset makers utilizing the Android OS–and S3 winning a lawsuit against Apple over other patents. Perhaps, HTC is trying to offset Apple's claims with its own claims once it acquires S3.
The S3 acquisition does open the door for HTC to internalize some of its components so that it doesn't have to rely on suppliers. Like Apple's A5 business and Samsung's Exynos business, an HTC ARM processor with S3 graphics could be a reality down the road and would help the company not only expand its brand, but also its reputation in the marketplace as it controls more of the smartphone components within its phone. HTC has done a great job turning people onto its hardware, its Sense experience, and now it could perhaps challenge heavyweights like NVIDIA, Qualcomm, and Texas Instruments.
Via: TechCrunch