Why Microsoft Office for iPad Will Cost iPad Pro Users
Microsoft seems to be a big supporter of Apple and its latest endeavors. Company executives were on stage when Apple announced the iPad Pro and more earlier this month. Now some believe that Microsoft is carefully trying to manage the threat the iPad Pro poses by charging iPad Pro buyers to edit documents with Microsoft Office for iPad. Part of that assertion is true, the other part is pure conjecture.
Reports of Microsoft charging for access to its Office for iPad apps surfaced this week after ArsTechnica deep dived into the terms associated with Microsoft Office apps available in the iTunes Store and Google Play Store. Microsoft later confirmed to that outlet that iPad Pro users will be forced to pay for an Office 365 subscription. That's despite Microsoft not charging owners of regular iPads to create and edit documents and spreadsheets.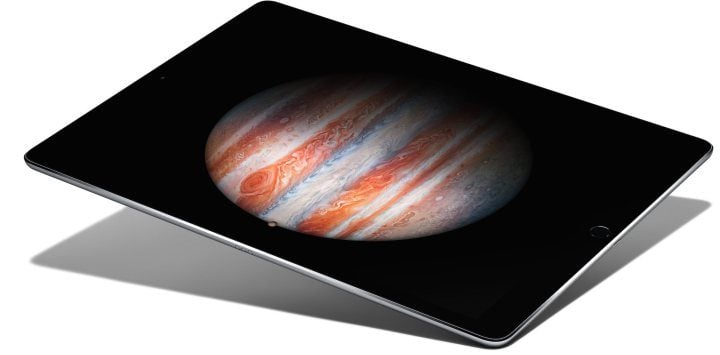 Microsoft Office is the world's most popular productivity suite, and includes Word, Excel, PowerPoint and OneNote for mobile devices. Having access to Microsoft Office is key. Apple bringing the company on stage is it admitting just how important the software suite is to staying productive.
Read: iPad Pro Release Date & Price Confirmed
The issue with some early reports is that Microsoft is somehow deliberately targeting the iPad Pro with this announcement. That's actually a false truth. Microsoft isn't targeting the iPad Pro to build Office 365 subscriptions. However, it is targeting the class of devices that the iPad Pro belongs to: 2-in-1s. 2-in-1s have larger screens and enhanced features so that they can act as the single device in a user's life. These large screens make them a direct threat to notebooks. On notebooks, Microsoft already charges for access to Office, whether it be its new Office Mobile apps for Windows or the full desktop version of Office 2016.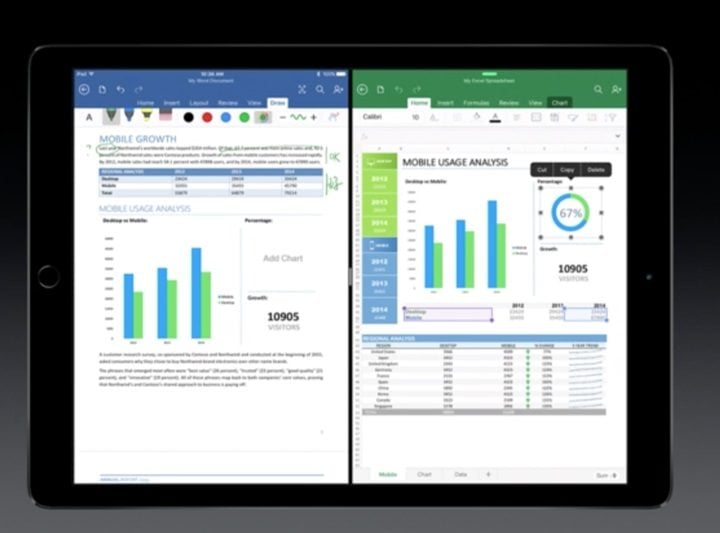 In the lead up to the launch of Windows 10 Microsoft clarified its position and carved out a niche for Office Mobile apps. The Office Mobile apps are absolutely free for anyone to read and edit a document on smartphones and tablets that have screen sizes smaller than 10.1-inches. For example, iPad Air users get completely unfettered access to Microsoft Office Mobile without an Office 365 subscription because its screen measures 9.7-inches.
That same metric comes back to haunt the iPad Pro, which was designed to be the one device that users need. The iPad Pro has the biggest display Apple has ever used for a tablet: it measures a whopping 12.9-inches. That's a bigger screen than even some notebooks come with these days. The bigger screen pushes the iPad Pro firmly into notebook replacement territory and into a device that's aimed for productivity. That's why Microsoft is charging for Microsoft Office on the iPad Pro. That's also why it continues to charge users for access to Microsoft Office on its own Surface Pro 3 tablet.
Read: Surface Pro 3 vs iPad Pro: Which is Better?
Microsoft Office for iPad Pro should be covered by Office 365's device benefits. Office 365 Personal costs $69.99 a year or $6.99 a month. It unlocks full Windows and Mac versions of Office apps for one notebook or PC, 1 tablet – like the iPad Pro – and 1 smartphone. Users also get 1TB of OneDrive storage and a monthly subscription to Microsoft's Skype calling service. There's also an upgraded $9.99 a month plan that includes enough Microsoft Office downloads for an entire family.
Read: What is Office 365?
The key takeaway here is that shoppers who plan on purchasing an iPad Pro and using it with Microsoft's Office for iPad apps need an Office 365 subscription. Otherwise, they'll only be able to read their documents and spreadsheets on the go.