Why Nikon Should Acquire Nokia
After sales of traditional point-and-shoot camera models have slumped in recent years, a conservative Nikon imaging company is publicly stating that it's open to other product categories, alluding at an entry into new form factors for imaging such as through smartphones. Noting that the number of captured images is on the rise while sales of cameras are declining, Nikon president Makoto Kumura told Bloomberg that "We've centralized our ideas around cameras but can change our approach to offer products to that bigger market."
As Nikon looks to expand to new product categories, a potential acquisition of Finnish smartphone-maker Nokia may be beneficial to both firms. Nokia, which has been struggling recently after losing its crown as the world's largest phone-maker to South Korean Samsung, has enjoyed a cult-like following with photography enthusiasts thanks to its N-series imaging smartphones and more recently through its PureView branded devices. A Nokia under Nikon's arm could be beneficial to both companies and there would be room for innovation from other side to be shared.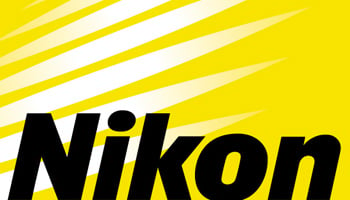 Nikon had been fairly conservative in entering the mirrorless market where smaller cameras, rather than larger gear that's aimed more at professionals, are taking off with consumers and enthusiasts. The company had also tried to enter the smart camera market, but that model never really took off.
With Nokia's expertise in making smartphones, Nokia and Nikon could begin exploring the smart camera market once again with other choice operating systems, primarily Android. Rival Samsung has already announced a mirrorless camera model with interchangeable lens with 4G LTE connectivity, Android, and an ecosystem of lenses. Nokia already has the expertise working with smart OSes, building connectivity, and delivering a system that's power efficient. Nikon can lend its hand with creating an interchangeable lens model to take advantage of the great optics and target the enthusiast to professional shooters.
Though Nokia has been strong on its own when making camera phones, an acquisition by Nikon could help re-focus the company. After having switched from Symbian, Nokia has been entangled with Microsoft in being an exclusive maker of Windows Phone smartphone under its Lumia brand. Analysts and investors are concerned that the recent acquisition of the network equipment arm further burdens Nokia financially. If Nokia kept its network infrastructure arm and sold off its smartphone business to Nikon, this could help a cash-strapped Nokia.
Furthermore, a divestiture of the smartphone business would give more flexibility to the smartphone operations. Under new management, Nokia may have a better option of turning to Android to power future devices and increase its appeal to the mass market. Though Nokia creates some of the best smartphones on the market today, Windows Phone's lack of an apps ecosystem may limit the appeal of the platform to many consumers.
Merging Nokia's smartphone business to Nikon's brand appeal in photography could benefit both companies and help both companies battle Samsung in the camera as well as the smartphone space.
In the interim, Nikon's high-end products are compensating for declines in its low-end point-and-shoots. The company expects to introduce a new product category from its existing range within a 5-year period.
"We want to create a product that will change the concept of cameras," said Kimura. "It could be a non-camera consumer product." The company declined to comment if said product would be a mobile phone.
If Nikon enters the mobile phone category solely, it would have to compete with heavyweights like Sony, which already has an established consumer electronics brand, and Samsung, which is the world's most popular phone and smartphone manufacturer today. There's also Apple, which leads in mobile phone photography, and also Nokia, a strong player in the mobile camera space.

This article may contain affiliate links. Click here for more details.