Why You Should Wait Until October to Buy the Droid Bionic
Today is a big day for Motorola and Verizon. The Motorola Droid Bionic has finally launched after months and months of leaks and delays. And while there might not be people waiting in line to buy the phone, akin to an iPhone launch, the Droid Bionic is still a highly recommended phone and one that is definitely on the top many smartphone wish lists.
Many of you that want it are probably going to be tempted to order it today at launch. There are definitely some ways to avoid paying the $300 that Verizon is going to be charging for it and a way to get some of the accessories thrown in with the device for free, but I am going to argue that now is not the best time to buy the Motorola Droid Bionic.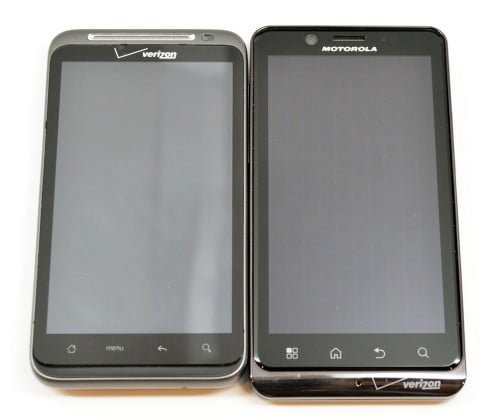 Yesterday, I gave you five reasons why you should wait to buy it (and five reasons why you might just want to pull the trigger) and I wanted to follow that up with some more specific advice. I know it's hard to do since you waited for so long for a new device already, but those of you that are dead set on buying the Droid Bionic, as well as those who are wavering, should wait until October to buy this phone. Here's why.
When the HTC ThunderBolt launched, it was $250. And the only reason it was able to stay relatively expensive over the last seven months was because it had few formidable rivals. The Samsung Droid Charge? Kind of. HTC EVO 3D and HTC Sensation 4G? That's about it.
The HTC ThunderBolt now costs a penny at Amazon.
The Droid Bionic is launching into a volatile market. We have a rumored iPhone 5 launch. We have the launch of the Samsung Galaxy S II on AT&T and Sprint this month and on T-Mobile at some point this fall as well.
We have the rumored Nexus Prime.
And we have the rumored Droid Prime.
All of these are either coming out before October arrives or are rumored to be launching in October and this means two things for those of you that are looking at getting a Droid Bionic.
One, the price is going to drop even further and two, you'll be able to go hands-on with all of these, which truth be told, is the best possible way to gauge which device is the best one for you.
Like the price of the HTC ThunderBolt did when the Droid Bionic rumors started heating up, the Droid Bionic's price is absolutely going to fall beyond the current asking price, even the lowest price at Amazon.
There is no possible way that this device will cost you this much in October. I'm willing to bet the house on it. So, even if you plan on still picking it up, it's probably best that you wait until some point in October to pick it up.  That being said, waiting is smart for another reason as well.
We gave the Droid Bionic a fantastic review because it's a fantastic phone. However, a review can only go so far. Before you actually buy a new phone, you need to go in and get hands-on with it. A phone isn't like a video game that you can just buy on instinct. It's more like a car in that you absolutely have to give it a test drive before you decide to buy.
Often times, great phones just don't sit right for some people after a trial run. A phone is an expensive investment and you owe it to yourself to at least wait until October arrives in order to go hands-on with the Droid Bionic's biggest competitors.
Whether that's the Droid Prime, Nexus Prime, Galaxy S II, or the iPhone 5, that's up to you.
So, before you pull the trigger on one of these offers for the Droid Bionic, keep those two things in mind. You might find yourself picking up a much cheaper Motorola Droid Bionic in October.
Or maybe you won't.