Why Pre-ordering an iPhone 4S With a Credit Card is Best
If you want the new iPhone (whether it turns out to be an iPhone 4s or 5) and want to protect your investment, be sure to pre-order with your credit card. Card companies often offer extra warranty coverage and help protect you if you damage it, get a faulty phone or if something goes wrong with the order.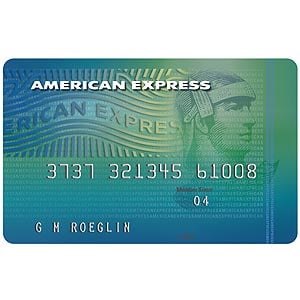 If you have one, the first and best choice for pre-ordering the new iPhone and other electronics has to be an American Express card. The card offers an extended warranty for covered products, which doubles the manufacturer's warranty. Instead of buying the extra Apple Care, you can get the same benefits for free on your AmEx card. Hit the link above to read all of the FAQs about their extended warranty.
Maybe you don't have an Amex card, but do have a Visa or Master Card. They too offer a similar service for holders of their Visa Signature cards. Unfortunately, you have to register the product and not everyone has a Signature card. Depending on the product the service extends warranty coverage for either 1 year or 3 years. You have to send in your receipt after calling the 800 number on the page linked above.
Discover partners with one of my favorite tech warranty/insurance services SquareTrade to offer warranties that you can purchase at decent prices. With the warranty service you simply call 877-WARRANTY and they will help you recover from things like accidental damage. They will either fix the phone or replace it at fair replacement value. They also guarantee 5-day turn around with repairs. The drawback with this service – you have to pay for it. However, I've found that in every case the SquareTrade warranty costs less than Apple Care and covers more.
Always check with your card company before making your purchase to see what benefits you can get. The best strategy would be to either call their number, usually on the back of your card, or visit the web site. And if your card doesn't offer a warranty, go to SquareTrade directly. Avoid Apple Care if you can.