Why Real Gamers Should Upgrade to a Xbox One Today
The new console war has barely begun. Despite that, users are already arguing over whether the Xbox One or PS4 is the better console. What gets left in the shuffle is the Xbox 360, or more specifically: why gamers who have a perfectly working Xbox 360 gaming console should upgrade to an Xbox One.
No doubt, some would say that it's not a necessary upgrade at all, that games are games and since there are plenty of games available on the Xbox 360, it's worth holding on to. For sure, both of those things are true.
On the other hand, the Xbox One does more than just offer users better graphics. It also offers gamers the chance to ditch the issues that plagued the Xbox 360 gaming experience. Also: users can keep their Xbox 360 around for those older games.
Digital Downloads Mean No More Disc Swapping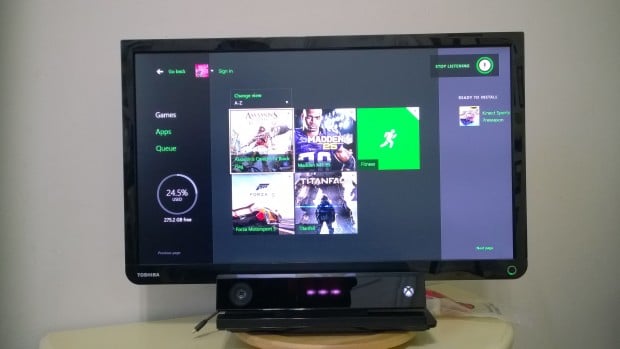 Late in the Xbox 360's lifecycle digital gaming became a thing users wanted. The idea was simple, by installing a game on the console's hard drive users could speed up loading times on their favorite games. Unfortunately, most Xbox 360 games weren't available as a digital download on release day. This meant that gamers had to go out and purchase a physical copy of the title. When they did, Xbox 360 users were stuck putting the disc in every time they wanted to play the game – even if it was already installed on the console.
The Xbox One has a pretty fast Blu-ray drive that makes loading a non-issue. Even if it didn't, games on the Xbox One are available on the same day they're put on store shelves. Having a digital copy of a game on Xbox One means not having to insert disc when you're ready to play and avoiding midnight release launches at gaming stores. It also allows for sharing those games more easily with the entire family.
Game Saves Automatically Sync
Game saves are the life blood of any title. In the Xbox 360 Microsoft added the ability for users to manually save games in the cloud. This way, they didn't have to carry around a flash drive or move a hard drive in between two Xbox 360s. Users loved the feature and it caught on.
The only thing that kept cloud game saving from being amazing was the lack of any actual syncing. Instead of creating game saves and syncing them automatically, the Xbox 360 required users to remember where they'd stored their game save and which was more up to date. The Xbox One solves this problem. Game saves on the Xbox One's version of Xbox Live are managed by the console itself. Like gamescore or Xbox Live Gold, those saves are available to players on whatever Xbox One they're logged into. The only catch? Users need an internet connection.
Xbox Live Gold Home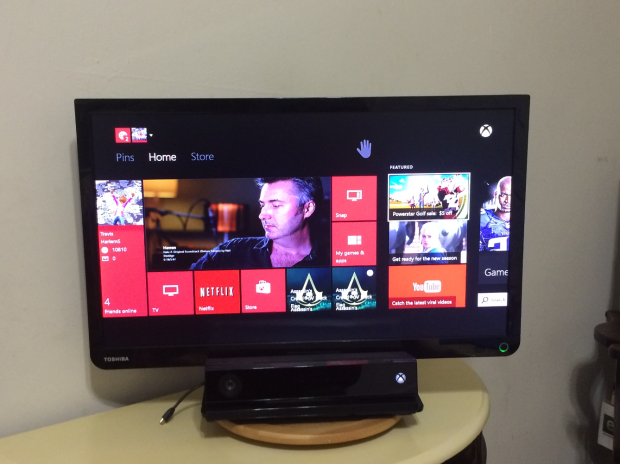 Arguably, the most underrated new feature of the Xbox One is its revamped Xbox Live. In most ways, Xbox Live works the same way it does on the Xbox 360. Users login to share their Gamerscore and play against other Xbox One owners. The key difference between the two is Xbox Live Gold Home.
Xbox Live Gold Home is a really simple feature with an unnecessarily complex name. With the Xbox 360 users have to purchase an Xbox Live Gold subscription for every member of the family who wants to play games online. Xbox Live Gold Home allows users to purchase Xbox Live Gold on just one account and grant those privileges to every other account on their console. It saves families money, plain and simple.
Setting a console as the Home console also means that even when users are logged in on another Xbox One their family still has access to Xbox Live Gold, plus all of their digital games.
A household with two Xbox One consoles can purchase one game, then have family members login on both consoles and compete against each other in the same game. Pulling that off on the Xbox 360 would require two games and two Xbox Live Gold subscriptions. Xbox Live costs users $9.99 a month or $60 a year.
Twitch
By some estimates, watching others play video games has become a very big deal. In fact, Twitch says 45 million users visit its member's streams each month.
Microsoft acknowledged how big a deal Twitch streaming had become when it released a Twitch app for Xbox 360. Unfortunately, that first app only let Xbox 360 users watch content being streamed by other people.
The Xbox One version of Twitch is practically baked into the console. Once set up, streaming to Twitch is as simple as starting a game and saying "Xbox, Broadcast." Instantly, the Xbox One will connect to the Twitch servers and snap a small broadcasting experience to the side of the user's screen. In that screen users can see comments made by their subscribers as they play.  The idea is to create a sense of community and another way for Xbox One owners to game with friends and family.
Of course, there are other small differences between the gaming experience on each console, but those are the big features that should have users upgrading in 2014. That being said, users are going to want new exclusive games for the platform before they make the leap. That's understandable. Thankfully, Halo 5: The Master Chief Collection, Sunset Overdrive and Assassin's Creed Unity will all arrive on the console his year, so users will have big, exciting titles sooner than later.
The Xbox One is on store shelves now beginning at $399. The Xbox One at $499 includes a Kinect 2 sensor for motion game, live television and voice commands.

As an Amazon Associate I earn from qualifying purchases.