Why T-Mobile Has the Best iPhone 6 Deal
T-Mobile is going after potential iPhone 6 buyers again. Whereas earlier this week the company revealed plans for ensuring that T-Mobile users get the best value for their smartphone trade-in, Wednesday's UnCarrier announcement were all about making it easier for T-Mobile users to place calls and send text messages over a wireless internet connection with the minimal setup. In short, T-Mobile is rapidly becoming the best carrier to purchase the iPhone 6 and other smartphones on.
Text & Call Over Wi-Fi With the iPhone 6
T-Mobile CEO John Legere announced the company's new UnCarrier 7.0 initiatives before an audience earlier this week and it's a big deal because the carrier is attempting to remove every bottleneck that might give users a problem. Even earlier in the week, Apple revealed that it'd be working with a single carrier in the United States to offer upgraded Wi-Fi calling. Legere and cohorts revealed that the company Apple is working with in the United States is T-Mobile. T-Mobile also revealed that it had engineered its network in a way that allows phones it sells – like the iPhone 6 and iPhone 6 Plus – to switch between Wi-Fi calling and connecting to a cellular tower seamlessly.
With Wi-Fi calling enabled T-Mobile users are able to send text messages and place calls as a substitute for connecting to cellular towers. Think of it less as a way to get out of getting around a minute allotment and more of a way to get decent signal coverage wherever there is a wireless network.
The iPhone 6 and iPhone 6 Plus will be the first Apple smartphones that include support for Wi-Fi calling and texting in the box, but earlier this year Apple revealed that it'd built-in Wi-Fi calling into iOS 8. As such, older iPhones can expect the feature at some point too. To elevate the feature, T-Mobile will give users who have broadband internet a router to use in their home. It's also throwing the doors open to its Jump upgrade program to all. Anyone on the T-Mobile network who doesn't have a phone with Wi-Fi calling will be able to get a phone that does regardless of whether they're ready for an upgrade or not. That means that even users who were locked into the company's old plans can upgrade to the iPhone 6 and iPhone 6 Plus.
Music Steaming on the iPhone 6 is Free
It wasn't that long ago we were all carrying iPods and purchasing music through the iTunes Store. Of course, thanks to Spotify, Xbox Music, Rhapsody and a host of other services we stream our music instead. Streaming makes it easier to get the songs we like when we want them, but it also can destroy a data plan if left unchecked. At an UnCarrier event earlier this year, T-Mobile revealed that it'd partnered with Rhapsody to give its unlimited data users free music streaming. The service is called Rhapsody unRadio and users can listen online or store music for playback later absolutely free. Users who have the carrier's cheaper data plans can get Rhapsody unRadio for just $4.99.
Read: Why Switch to T-Mobile, Jump, UnCarrier & More
T-Mobile topped Rhapsody unRadio, which is available on the iPhone, just moments later when it revealed that it would no longer count traffic generated by some music subscription services against user's data plans. Today, that means that iPhone 6 buyers who stream audio through Pandora, iHeartRadio, iTunes Radio, Rhapsody, Slacker, Milk and Spotify do so without impacting their data plans. That's key, since T-Mobile slows down users on cheaper plans who blow their high-speed data allotment.
Upgrade To The iPhone 6's Successor Too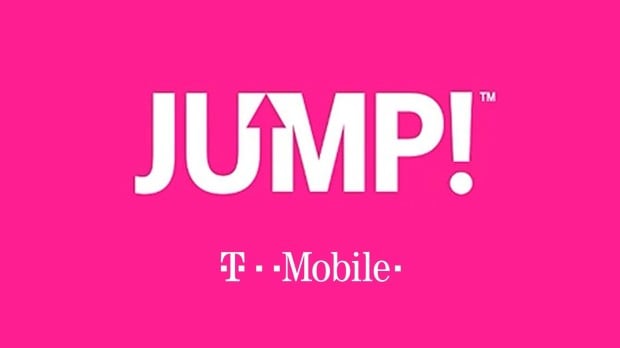 Every iPhone owner has felt the sting of they're current-generation iPhone being replaced by an instantly cooler and even better iPhone. T-Mobile hasn't – and probably won't ever – convince Apple to stop making a new iPhone every year. What the company has done is free users from the shackles of two-year contracts. iPhone 6 and iPhone 6 Plus buyers can pre-order their devices knowing that if they participate in T-Mobile's Jump program they have options when Apple announces the two device's improved replacements in just a year's time.
Jump is an extra cost, and T-Mobile users do have to pay for their phones in full. However, T-Mobile breaks down the payments in monthly installments. Users can choose to pay off their device whenever they want and get a lower monthly wireless bill as a result. Better still, the $10 extra that users pay a month for Jump also includes device insurance.
Read: T-Mobile iPhone 6 Pre-Order & Price Details Confirmed 
I'm in no way saying that the iPhone 6 that T-Mobile will sell to users later this month is somehow magical. I'm not even arguing that the device itself is any different from what AT&T, Verizon and Sprint will offer their users. What's different are the services supporting the T-Mobile iPhone 6. T-Mobile has made it easy to boost their coverage if it's slacking, easy to keep your iPhone 6's data usage in check and very easy to upgrade whenever you need to replace it. Short of coverage lacking in your neighborhood and broadband internet not being available where you live, why would you buy anything but the T-Mobile iPhone 6 and T-Mobile iPhone 6 Plus?

This article may contain affiliate links. Click here for more details.