Why The HTC EVO 4G LTE and One X Are Worth The Wait
With the HTC EVO 4G LTE and One X held up by Customs, we have no idea when either phone will be available again, or for the first time in the case of the EVO 4G LTE.
We do know that both phones are worth the wait for Android fans.
The EVO 4G LTE and One X represent the high-end of HTC's Android line, and are the two best Android phones on the market (when they come to market) until the Samsung Galaxy S III launches in the U.S. in June. The phones don't have all the software features of the Galaxy S III, but in a way that makes them better. HTC did still skin Android 4.0 with Sense 4, but the skin is so light that at times it seems like just a fresh coat of paint with a few extra features.
The display on the EVO 4G LTE and One X is worth the wait alone. Both phones have a stunning 4.7-inch 720p display that looks better than anything else on the market. Somehow HTC managed to get the screens right up against the glass, so using them never feels like touching a pane of glass that's put on top of a screen. The result is a display that looks even better than the Retina Display on iPhone 4S and the new iPad.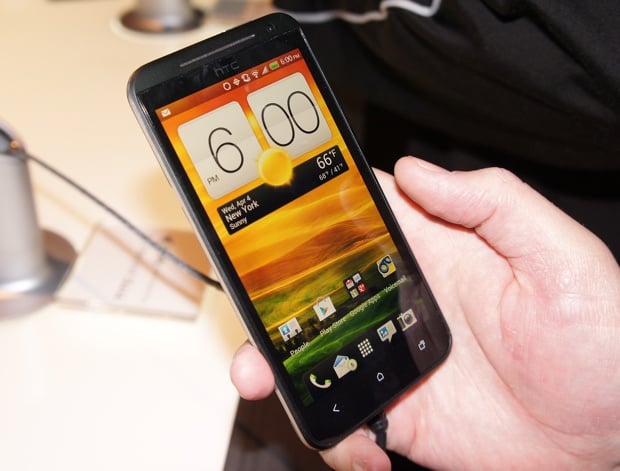 Video really shines on the phones, with the displays' wide viewing angles a few people can stand around the same device watching an HD YouTube clip with no problems.
The cameras on the phones are great as well. While the cameras aren't as great as a professional camera, they're impressive for phone cameras.
The Image Sense technology that lets users take video and photos at the same time or take multiple photos at once is great for making sure users always get the shot they want. The EVO 4G LTE goes one step further by adding a dedicated camera button, which makes taking photos a bit easier.
Unfortunately, we don't know when the EVO 4G LTE and One X will actually be available in the U.S. again. Customs is still holding the phones to determine is they infringe on Apple's patents. Each day they phones are held is another day closer to the Galaxy S III launch, though hopefully we'll hear more about HTC's phones before Samsung's phone launches.