Why the iPad 2 iOS 8 Update Matters
Yesterday, at WWDC 2014, Apple announced its brand new iOS 8 operating system, an operating system that will be landing for a number of iPhones and iPads this fall. In a bit of a surprise, the iPad 2 will be getting the iOS 8 update, an update that we think is of a great deal of importance to not only iPad 2 owners but owners of the iPhone and iPad in general.
At yesterday's keynote, Tim Cook and company took the stage and debuted their latest versions of OS X and iOS. While the star of the show may have been OS X Yosemite, the OS that will replace OS X Mavericks this fall, iOS 8 was no slouch as it impressed with an array of powerful features including changes to Notification Center, iMessage and more.
As expected, Apple announced an iOS 8 beta ahead of the iOS 8 update's public release. iOS 8 is now available to paying developers though the software is an unfinished version of the update and likely does not come with the software's entire feature set.
Apple's iOS 8 beta will likely span across several months as it, and its developer partners, work to improve the update and compatible applications ahead of its release later this year. iOS 8 will be arriving in the fall for the public though Apple remains mum about a specific release date, a release that will likely going to coincide with the iPhone 6.
The new operating system will be heading to a number of devices including Apple's iPhone 5s, iPhone 5, iPhone 5c, iPad Air, iPad mini with Retina Display, iPad mini, iPad 4, iPad 3, and iPod touch fifth-generation. It will also be coming to the aging iPhone 4s and in a bit of a surprise, the iPad 2, Apple's second-gen iPad.
iOS 8 looks like it will be a major upgrade and the inclusion of the iPhone 4s and more importantly, the iPad 2, is worth pointing out.
Why the iPad 2 iOS 8 Update Matters
Still the King
Apple is well known for its solid software support. Those who buy an iPhone or an iPad typically get three years of software support before a device is left behind. The iPhone 4, for instance, received iOS 5, iOS 6 and iOS 7 and it won't be getting iOS 8. It's something that we saw coming from a mile away.
By industry standards, this is remarkable. HTC recently promised two years of Android software support to owners of its devices. The announcement was heralded as a big deal and it is. Google only recommends 18 months of software support. Samsung offers a similar 24 months of software support to its flagship devices.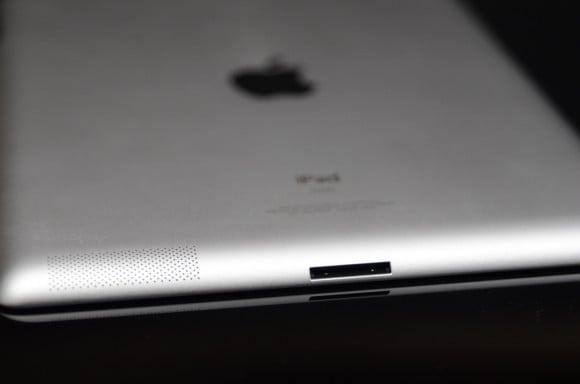 What's incredible is that the iPad 2, a device that was first released in 2011 and was pulled from shelves at the tail end of last year, will be getting iOS 8. We had a feeling that the iPad 2 would get the iOS 8 update, given that it shares internals with the original iPad mini, but it still came as a bit of a surprise given how long Apple has stuck to its three year pattern.
The iPhone 4s and iPad 2 iOS 8 updates, once again, solidify Apple's reign as the king of longevity. It means that consumers can buy an iPad knowing that they'll potentially get four years of software support. And it means that consumers can buy an iPhone knowing that they'll more than likely be able to keep their device beyond the two year contract. That's huge and it should instill a ton of confidence in consumers.
Freedom
Consumers can no longer buy a new iPad 2. Apple stopped selling new iPad 2's after the iPad Air and iPad mini with Retina Display went on sale last year. The iPad 4 is now marketed as the company's budget option. That said, the iPad 2 is still available on the Apple Store and it's being sold for cheap.
For just $279.99, consumers can pick up a refurbished 16GB Wi-Fi only iPad 2. It may not have a Retina Display but the iPad 2 is still going to be good enough for many people. (My girlfriend's Dad recently got an iPad 2 and and he loved it.) And iOS 8 should make the iPad 2 even better when it arrives this fall.
Not everyone has $500 to plop down on an iPad Air. And there are those that are going to find the cheaper iPad mini too small. So a cheap, iOS 8-powered iPad 2 is a nice option to have. A free iPhone 4s with iOS 8 is certainly an option to look at as well.
It also means that Apple will have six iPads in the mix in 2014, eight if the company decides to replace the iPad Air and the iPad mini with Retina Display moving forward.
So it's a win for customers who don't want to shell out a ton of cash for an iPad and it's a win for Apple because it keeps another device in the fold for another year.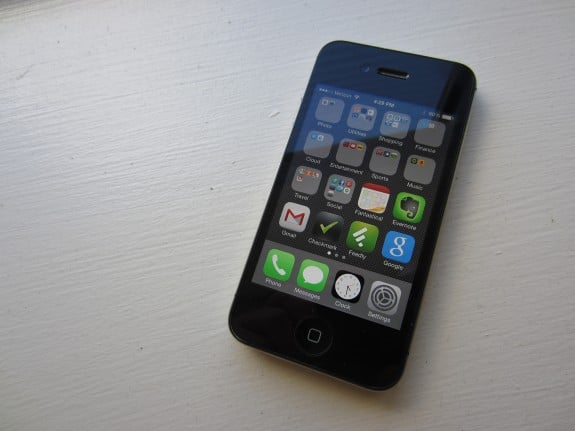 Love it or hate it, Apple knows how to keep its customers happy. Whether it's iPhone 4 or iPad 2 users who get to hold onto their device for another year or prospective buyers who now have two solid budget options to think about, these two iOS 8 update are going to make a lot of people happy.
Apple gives users a ton of freedom and choice. And both of those things matter a great deal in the world of mobile technology.

As an Amazon Associate I earn from qualifying purchases.