Why the iPad is the Ultimate Business Tool
The Apple iPad is the ultimate business tablet. Android tablet makers would like business users to think they work as well as the iPad for business, but there's a number of reasons that the Apple iPad beats even great Android tablets like the Nexus 7 or the Samsung Galaxy Note 10.1 2014 edition, both of which represent excellent Android hardware.
First, lets look at what business users want from a tablet. Communication sits on top of the list, as the typical business user needs to keep in contact with other people at their company and with customers, suppliers and more. Almost every tablet handles simple communications like email, Internet usage, social networking and chatting with coworkers. The iPad shines over Android tablets when it comes to making presentations.
Business users also want a tool for editing or creating documents on the go. A tablet works perfectly as a user flies to a factory or stops off at a coffee shop between sales calls. Add to that things like using a tablet as a point of sale machine or running specialized apps developed in-house.
Entertainment keeps business users happy on breaks from work. Their tablet must offer the best video watching or game playing options? Since few business users will keep the tablet off when they go home, we look for a tablet that handles other personal tasks well, like editing videos or family photos.
In each of the above situations, the Apple iPad usually will offer the best option. Android tablets come close, but in a few key areas they still fall short or perform business tasks in a way that's slightly harder than the iPad.
Making Presentations
Both Android tablets and the iPad handle tethered presentations well. Connect each tablet to a projector via an HDMI cable or even adapters that let users connect via VGA or DVI. But the most satisfying and simplest way to present is with a wireless solution. Many Android tablets can handle this, but it's a little more complicated and the hardware used isn't as elegant.
Google released the Chromecast last year, but didn't include the ability to mirror the screen. They see it as a consumer media streaming device instead of a business tool. Users can show images or "slides" with the Chromecast, but what if a person wants to create an elaborate presentation with PowerPoint, or even use Google's presentation tool in Drive? Business users can do that.
The iPad handles this easily with the Apple TV connected to the same wireless network as the iPad. Tap on the mirroring button in the iPad Control Panel, which the user finds by swiping up from the bottom of the screen. Run the presentation. It just works and it's easy.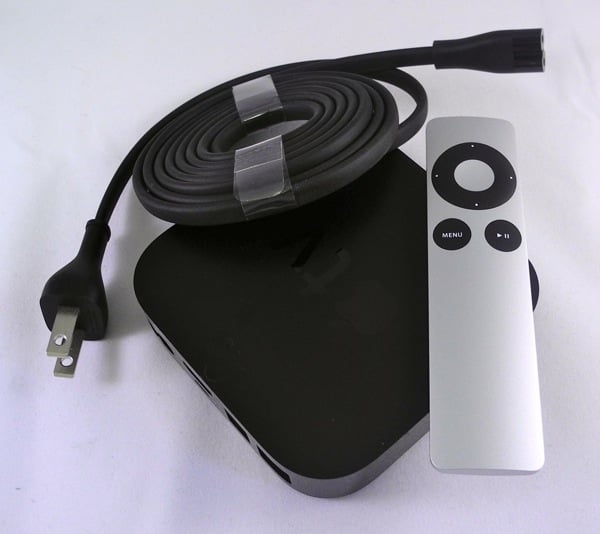 The only complicated part of the equation comes from getting the iPad and the Apple TV on the same network and hooking the Apple TV up to an older projector that doesn't include and HDMI port. The latter problem gets solved by an adapter that costs anywhere from $20 to $100, depending on the quality. Get one that splits out the audio, so any video or sound effects in the presentation can play on external speakers if that's needed.
To hook up the Apple TV and iPad to the same wireless network, grab the Apple AirPort Express, which works great for traveling presenters. Plug it into the wall outlet and it sends Wi-Fi throughout even a larger room. Connect the Apple TV and the iPad to the same Wi-Fi network. For the permanent installation, hook the Apple TV up to a router that offers both Ethernet and Wi-Fi in one, like an Apple AirPort Extreme. Any decent router will work.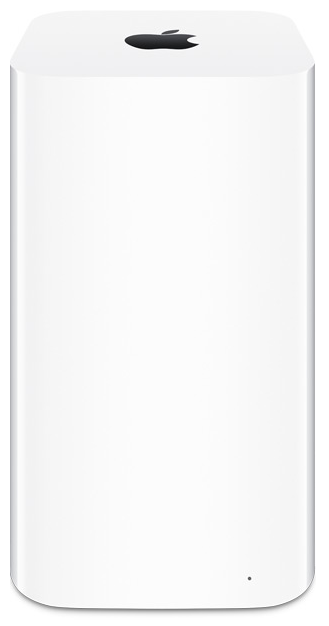 The third element needed is a good presentation tool. The best option comes from Apple. Keynote helps users create beautiful presentations on the iPad or on a Mac. Another simple and useful app called Haiku Deck works better for very simple image-focused presentations. Microsoft PowerPoint also runs on the iPad, and users can wirelessly sync files between their Windows or OSX computer and the iPad through OneDrive.
The options on the Android side aren't as good. They don't look as nice and the act of building a presentation on the tablet is more frustrating on the Android side since the user-interface of Android presentation tools aren't as simple and elegant as Keynote, PowerPoint or Haiku Deck. Of the three Android tablets I own, none of them work with PowerPoint's Android app.
Document Editing with a Bluetooth Keyboard
In 2010 when Apple first launched the iPad, it wasn't as useful for business, since the accessories and apps didn't support creating content. People often said it was a consumption tool, not a content creation tool. Fast forward to 2014 and that's changed. The iPad works great to create documents, simple spreadsheets, presentations, videos and artwork like photos or paintings. There's a slew of great distraction-free text editors like iAwriter.
The large collection of office suites available on the iPad makes it a wonderful business platform. There's also a great collection of writing tools available, from keyboards to apps.
Users can find good writing tools on an Android tablet, but the best Bluetooth keyboards and apps run on iPad. As mentioned above, the new Microsoft Office mobile apps run perfectly on iPad, but don't even install on the best Android tablets. Pages. Numbers and Keynote work perfectly for people who own both a Mac and an iPad. Thanks to iCloud syncing with a Mac, users can make their files on the computer and save them in iCloud and they show up almost immediately on the iPad versions of the apps.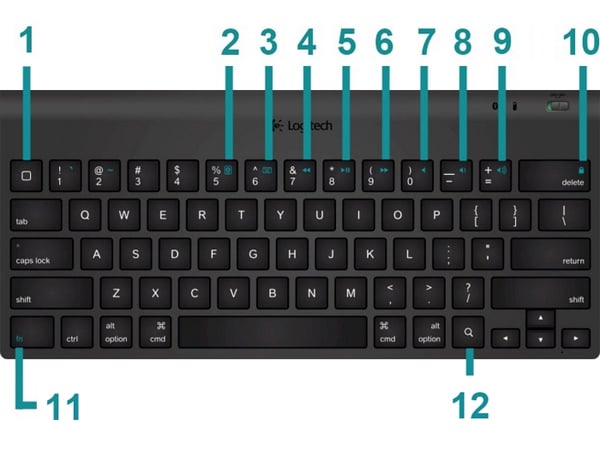 Bluetooth keyboards on the iPad side make it a stellar platform for document editing. We get excellent keyboard cases for the iPad and a larger selection to choose from. A user can pick from dozens of keyboards compatible with the iPad with a fraction of the number of Android tablet keyboards available.
Better Selection of Accessories
We already talked about the better selection of keyboards that connect to the iPad via Bluetooth, but the superior selection isn't limited to keyboards. Every category of tablet accessory will include a longer list on the iPad side than the Android side. To prove this, buy any Android tablet and then start looking for cases at your local electronics or office supply store. There's a better selection of iPad cases no matter which iPad a person owns. Popular Android tablets come closer, but they're still way behind.
Here's one of my favorite business related accessories for the iPad. The Adonit Jot Script Stylus gives users pressure sensitivity for use in Penultimate. See Warner demo the stylus.
The list of accessories an iPad owner might need for business includes the following:
Cases
Screen guards/protectors
Bluetooth styli that offer pressure sensitivity and finer tipped styli than regular styli
Charging docks
Speaker docks
Lightning adapters
Battery backup cases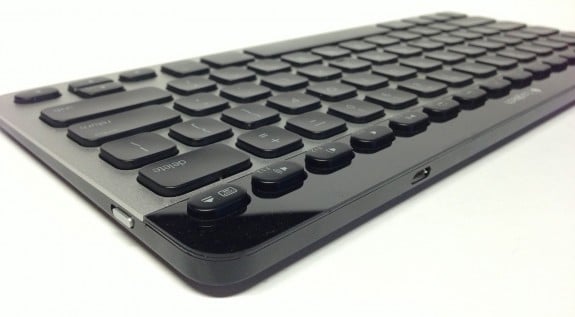 Do a search on Amazon for any of the above, and the quality of the iPad selection (links for keyboards) dwarfs the Android versions. We're not talking about the number, but the quality, of the results.
Easier to Get Help with the More Popular iPad
 The iPad is more ubiquitous than the most popular Android tablet. Look around any coffee shop or library and people will find more users toting an iPad than all of the Android tablets combined. For this reason, when a business user hits a snag, they will find more fellow users who can help them solve the problem. There's also a larger collection of online help available. Finally, getting iPad support from Apple is as easy as walking into a local mall in a major city and finding the Apple store. The people on hand will get a solution or replacement in under an hour, usually.
There are a lot of Android users around, so people can likely find help with basic OS-related problems. However, if the problem comes from a specific tablet's hardware or the Android tablet maker's user-interface that the company installs on top of Android, then getting help will be harder. Due to marketing, Samsung sells a lot of tablets, but they sell so many different kinds of tablets, and older tablets will run a different version of the Samsung Touchwiz user-interface. So it's harder to get help with someone who uses the same tablet with the same OS version or user interface version.
App Quality and Selection Better in Apple's App Store
As a user of both an iPad and a few Android tablets, I can attest to the better iOS app quality and selection. It's rare to find an app on Android that's not available for iOS. Even Google's own apps, including Google Drive, Docs, Sheets, Chrome browser, Gmail and Google+ apps, run on both. Microsoft's new Office runs on the iPad, but doesn't run on even the most popular Android tablets.
When an app runs on just one platform, it's usually iOS. The app developers I've talked to say that developing iOS apps is easier than creating Android apps, so more developers start with an iOS app and then move to the Android platform if their app gains traction on iOS. Also, some very large businesses will create in-house apps. They're more likely to do so on iOS since it's easier to find coders who can handle the development.
There's a wide gulf between the Google Play Store and the Apple iTunes App Store in terms of niche apps. Not as many people want to run a high-quality Bible study app on their tablet like I do. That's a niche category, and the iPad apps always run better than the Android tablet versions. I've heard from other professionals, including teachers, finance and others, that the same is true of their industry niche apps. One specific example comes from a company specializing in business users who need a good syncing solution for managing a team of users with calendars, tasks assignments and note taking. Beesy.me only runs on an iPad with syncing to Mac or PC, but not Android.