Why the New HTC One Google Play Edition is Worth Waiting For
Last year Google finally delivered something many Android enthusiasts and smartphone fans have been waiting for, and that was flagship smartphones running stock Android.
It started with the Google Play Edition Galaxy S4 running stock vanilla Android as Google designs it, rather than completely changed and customized by Samsung with its own TouchWiz user interface. This same approach was quickly spread to the HTC One, and eventually both devices arrived on the Play Store as "Google Play Edition" handsets.
Read: Why the Galaxy S5 Google Play Edition is Worth Waiting For
This year we'll likely see the same thing from Samsung's Galaxy S5 with a Google Play Edition, but that has yet to be confirmed or even lightly rumored. However, the All New HTC One for 2014 is coming soon, and we've already heart countless reports the company has full intentions of releasing a Google Play Edition (GPe) HTC One 2014.
In fact, the popular and accurate leakster @evleaks has already confirmed the HTC One GPe will arrive later this year, but he's yet to give more details. Only revealing that the new HTC One, codenamed the HTC M8, will also be released in a Google Play edition for those interested.
So with that, here's a few reasons why we can't wait for the HTC One GPe to arrive, and why we think it's worth waiting for. Even if it doesn't arrive for 2 months in time for Google I/O in June.
Release Date
The new HTC One is a promising smartphone for consumers. It offers a 5-inch full 1920 x 1080p HD display, quad-core processor with 2GB of RAM, 32GB of internal storage and a micro-SD slot for expansion. There's a dual camera system on the back for stunning photography, front facing speakers for improved audio, and even an InfraRed port for remote features. It's packed to the brim, but users may have to hold off if they want a Google Edition.
The All New HTC One is expected to be revealed and released on March 25th around the globe. However, when Google made the first Google Play edition announcement it was at Google IO, the company's annual developer event. This year's is scheduled for late June 25-26, and we may not hear any details about more GPe smartphones until then.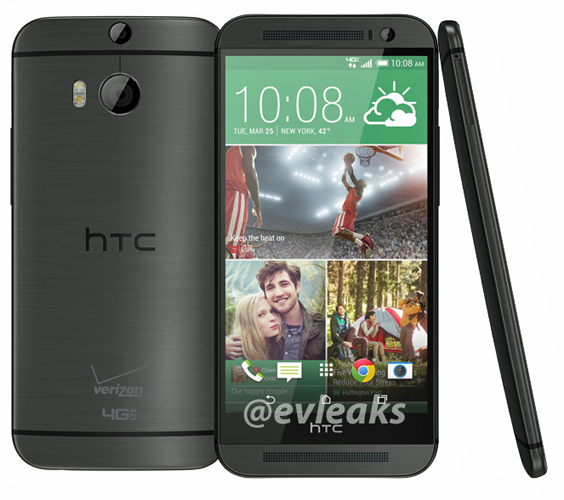 While it's highly possible HTC and Google offer the HTC One GPe before the end of June, there's no saying for sure, so potential buyers could be waiting more than a few months from when the regular phone is announced, and the new Google Play Edition becomes available.
Why Should You Wait?
So why should you want for the HTC One GPe over the regular model coming next week? There's countless reasons, but the biggest one is software updates, and the software in general.
HTC sells millions of smartphones, and has tons of fans, but there's also millions of users that don't fully enjoy the software changes HTC makes to Android. Just like Samsung's TouchWiz, HTC Sense UI changes the entire experience, look, and feel of Android. As a result, many will opt to wait for the stock version, and I'm one of them.
Software
HTC Sense UI 6.0 is making its official debut on the new HTC One. It promises to be sleek, clean, and polished around the edges. Running atop Android 4.4 KitKat it will perform great, and they've taken advantage of the on-screen navigation buttons vs a dedicated menu button like Samsung. HTC Sense UI 6 on the new HTC One will offer fullscreen support, immersive modes, and tons of other enhancements.
That said, it's still Sense, which many call HTC Nuisance. There's plenty of dark greys, blacks, and whites in HTC Sense, and the overall feel of Android is completely masked and hidden. Some love it, but some hate it. That's why a Google Play edition stock HTC One is so important. It gives both sides a chance to own one of the best smartphones available, without having to deal with software they may or may not enjoy.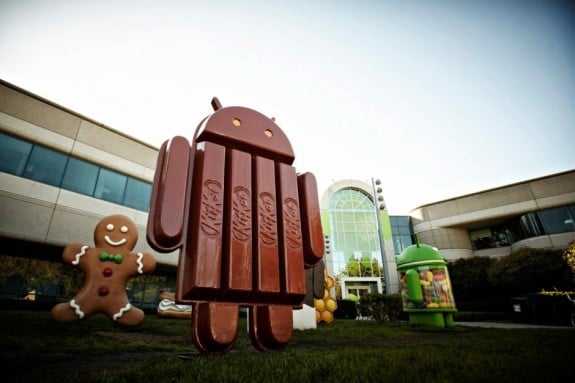 Updates
While HTC is improving in the software updates department, mainly with the speed of delivery, no one can top Google. Android 4.4 KitKat was released in November and arrived on Google Play Edition phones within 2 weeks. Most HTC One owners in the US only got Android 4.4 KitKat over the past month or so. Meaning users will be able to get and enjoy the absolute latest version of Android months in advance.
Google Play Edition devices are ensured quick and timely software updates direct from Google, rather than owners having to wait for both the manufacturer and carriers to issue an update. This resorts in bug fixes, new features, and the latest version of Android arriving months and months sooner. It's worth it to many, and may be worth it to you.
Latest Features
As mentioned above, new Android updates also deliver new features. Android 4.4 KitKat delivered a faster smoother experience, white font throughout, improved notifications, fullscreen support, and tons of other enhancements.
Read: Android 4.4 KitKat: What's New in Simple Terms
These all come months late if you get a regular carrier HTC One, and will be quicker from Google with the HTC One GPe smartphone. Having updates arrive from Google will ensure they're timely, and done correct.
Carrier Unlocked
Buying a smartphone from any of the US carriers means you'll be locked in and tied to that carrier. The Verizon HTC One won't work with AT&T, and AT&T's won't work with T-Mobile. Well, unless users do some hacking, tweaks, or other things that are usually for advanced users.
This is another reason why buying Google Play edition phones from the Play Store has an advantage. The HTC One Google Play Edition will be fully carrier unlocked. Meaning users can buy it and enjoy service (including 4G LTE) from T-Mobile or AT&T, and the phone will work on global GSM networks as well.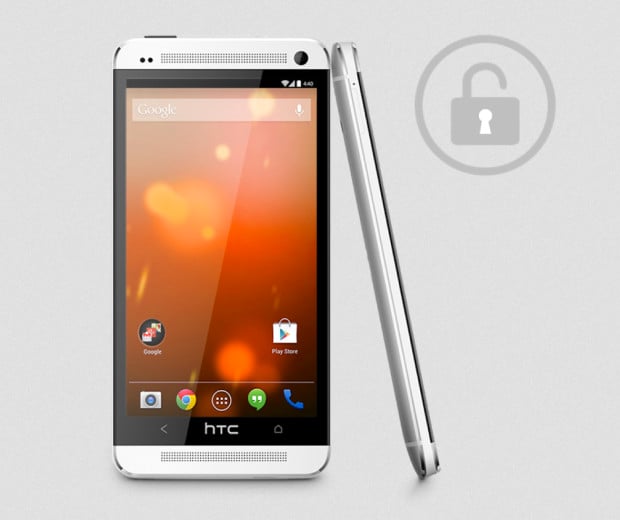 There's no contract required and you can use it on a variety of carriers in the US, and abroad. Between quick updates, and zero limitations, there's not a lot of reasons not to wait.
More Space for Apps & Games
Devices from Samsung and HTC are great, but the custom software, built in apps, and added bloatware only waste space. The 16GB HTC One won't have 16GB of usable storage, that's more like 10GB. Add in apps from carriers and the amount drops even further.
All carriers add apps and bloatware to smartphones, and a Google Play edition won't have any of that. This means there's less space wasted by the custom software interface, and less space burned up by carrier apps. Users will have more memory for apps, games, music, and video on their impressive 5-inch smartphone. As a reminder, the new HTC One finally has a micro-SD slot, so users can expand storage, but we'd still rather have more out of the gate by buying from Google.
Competition
This year buyers can expect Google to continue the trend of offering GPe smartphones and tablets direct from the Play Store. After the Galaxy S4 and HTC One mid last year, we eventually saw phones from Sony and Motorola arrive, and even the LG G Pad 8.3 tablet be offered as Google editions.
There's plenty of competition already, and with rumors expecting this trend to continue from Google and other manufacturers, HTC will want to offer its latest phone here too. It's the first phone of 2014 rumored to be offered from Google Play, but it surely won't be the last.
We're also hearing a Google Nexus 6 and Nexus 8 will be launching later this year, both which could be extremely impressive and important devices. The smartphone would compete with the HTC One, while the tablet will have its own audience. If Google does deliver a Nexus 6, HTC will want its One smartphone on the Play Store as an alternative.
Most likely an HTC One Google Play Edition is coming within the next few months, possibly for a similar $649 price point, but we won't know until it's official. However, when the time does come, the details mentioned above are why we feel users may want to wait it out and get this version instead.

As an Amazon Associate I earn from qualifying purchases.