Why The T-Mobile Galaxy S II Didn't Get A Release Date
Yesterday was launch day for the Samsung Galaxy S II in the United States. We got some hands-on time with both Samsung Galaxy S II models from AT&T and Sprint and we saw the announcement of T-Mobile's Galaxy S II device. And while Samsung may have got the branding right for these new handsets, it certainly failed to show off its T-Mobile device at the event.
You see, the T-Mobile Galaxy S II was hidden behind glass. In addition to that little mystery, T-Mobile sent out a press release that was lacking in the detail department. Unlike the Sprint and AT&T models which both saw their full specs unveiled and their release dates marked on the calender, the T-Mobile device saw neither.
Instead, we were left with a fall release window and a couple of specifications including a 4.52-inch Super AMOLED Plus Display and a dual-core processor. This frustrated quite a few of you I'm sure. No release date, no spec list, no hands-on treatment.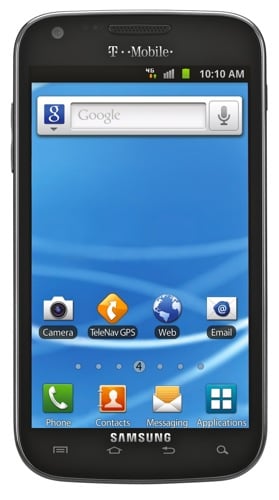 However, this is not a bad thing at all folks. Not in the slightest.
You see, as TMoNews cleverly points out, while Samsung confirmed that the T-Mobile device would have a dual-core processor, it didn't specify which processor it would have. Both the AT&T and Sprint variants are powered by the Samsung Exynos 4210 processor and contain a Intel XMM6260 modem. That modem only allows the AT&T version to reach speeds up to 21Mpbs on its HSPA+ network.
If you recall, T-Mobile's Galaxy S II Hercules, the device we saw unveiled yesterday, is rumored to be a device capable or running on T-Mobile's 42Mpbs HSPA+ network. And to reach those speeds, it would need different hardware and speculation rests on Qualcomm equipment being the lucky winner.
A Qualcomm MDM8220 modem paired with a Snapdragon processor would allow the T-Mobile Galaxy S II to function on T-Mobile's HSPA+ network and give it an edge on the competition.
So, don't fret ladies and gentlemen. The T-Mobile device will come and when it does, it will be powered by the fastest HSPA+ 4G network in the land.

As an Amazon Associate I earn from qualifying purchases.