Why You Should Buy the iPhone 5s Right Now
Apple announced the iPhone 6s last week during the company's annual September event, but here's why you should buy the iPhone 5s right now if you're looking to get your first smartphone or your first iPhone.
While the new device keeps the same overall design as last year's model, it's no secret that the iPhone 6s comes with a handful of improvements and new features over the iPhone 6, including a new 3D Touch display, a 12-megapixel camera, and a new rose gold color option.
The iPhone 5s still remains in Apple's iPhone lineup, but it now serves as the entry-level model, coming in at $0 after signing a two-year contract or get the 32GB model for just $49 on-contract. You can also buy the iPhone 5s off-contract starting at $450 directly from Apple.
It's currently the cheapest iPhone that Apple sells, and it's the only existing non-discontinued iPhone that still sports a smaller 4-inch screen, whereas the iPhone 6 and the iPhone 6s come with at least a 4.7-inch screen and going up to 5.5 inches with the iPhone 6 Plus and the iPhone 6s Plus.
If you're looking to buy your first iPhone or your first smartphone for that matter, here's why you should buy the iPhone 5s instead of the iPhone 6 or iPhone 6s.
Screen Size
Perhaps one of the biggest benefits of the iPhone 5s is that it rocks a smaller 4-inch display. Of course, many users hate smaller screens, and if they can get a smartphone with a larger screen, they'll most likely do just that.
However, some users prefer smaller screens and those who upgrade to larger screens may find that the bigger display isn't for them, whether it's because the phone is too big to wield or they can't sufficiently use the display with their hands.
A larger screen is always enticing, but if you're only a casual user, the iPhone 5s's 4-inch screen is probably enough for your needs. After all, mankind survived for several years before the iPhone 6 was released with a bigger screen, which means that the iPhone 5s is still relevant as far as screen size is concerned.
Features
Perhaps one of the biggest benefits of upgrading to the iPhone 5s from the iPhone 5 was that the iPhone 5s includes Apple's Touch ID fingerprint sensor on the home button.
While iPhone "S" upgrades are usually pretty minimal, the addition of Touch ID made the iPhone 5s a worthy upgrade just for that convenience of not having to enter in your passcode every time or typing in your Apple ID password to purchase an app.
Touch ID is still one of the big features on the iPhone to this day, so you don't feel like you're buying an older phone when you get the iPhone 5s.
Furthermore, the iPhone 5s still takes amazing photos (if that's something you care about). Yes, the iPhone 6 and the iPhone 6s come with better cameras that can take better photos, but if you're not too concerned about how well your photos turn out, the iPhone 5s will do just fine in the camera department, as it certainly beats out most point-and-shoot cameras.
Price
Perhaps the best reason to get the iPhone 5s is because of the price. You can get the iPhone 5s for as low as $0 on-contract.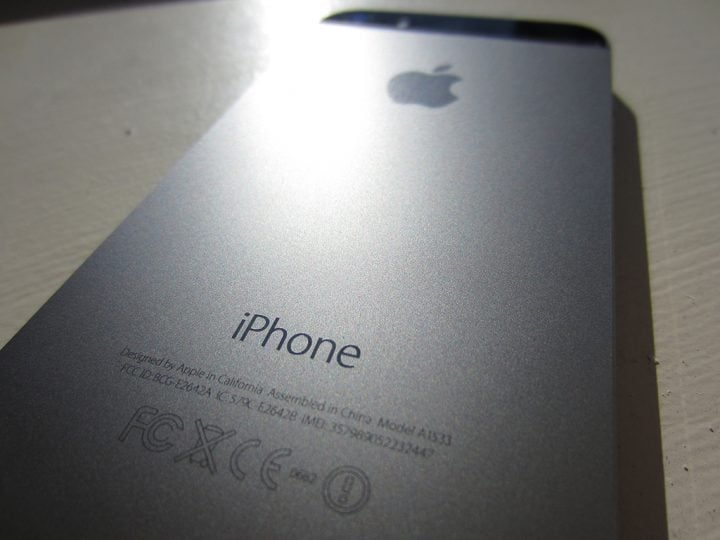 This means that you don't pay anything up front for the device. Usually, you have to pay around $100-$200 up front for newer smartphones, even when you're signing a new two-year contract, but the iPhone 5s is absolutely free.
Furthermore, if you want to buy the iPhone 5s off-contract, you can get it directly from Apple unlocked for just $450, which is a great deal for a smartphone like the iPhone 5s. You can even get it cheaper by buying it used off of eBay, Craigslist, Swappa, etc.
On eBay, I found unlocked iPhone 5s units selling for around $250, which some locked units even selling for as low as $200 if you get lucky. That's a fantastic price for the iPhone 5s, especially buying it unlocked and off-contract.
So if you find yourself a frugal shopper, the iPhone 5s might just be the perfect iPhone for you if you're looking for a new phone.

This article may contain affiliate links. Click here for more details.