Why You Should Buy the iPhone 6s on Cricket
When it comes to buying an iPhone, you probably buy one from one of the four major carriers: AT&T Verizon, T-Mobile, and Sprint. However, here's why you should buy an iPhone 6s on Cricket Wireless.
Cricket is a smaller prepaid carrier that's owned by AT&T and it offers some of the cheapest wireless plans around. However, that doesn't mean the quality of the service isn't any worse than the big guys. Cricket uses AT&T cell towers, so you get the same coverage as you would if you were on AT&T, but you'll spend a lot less money.
The nice thing about Cricket is that its plans are simple and easy to understand. Plus, there are no contracts to worry about, but most carriers these days are moving in that direction anyway, including Verizon.
Still, Cricket is a simple carrier with simple plans that are easy to follow and that's what makes it one of the most popular pre-paid options out there.
Read: Cricket Wireless: 10 Things to Know Before You Sign Up
While you can't buy an iPhone 6s or even an iPhone 6 directly from Cricket, you can easily buy an iPhone 6s unlocked when it releases later this month, and then buy a Cricket plan that comes with a SIM card that you just stick in the iPhone 6s.
UPDATE: Cricket recently announced that it will carry the iPhone 6s, where users can buy the device directly from Cricket starting at $649 unlocked and off-contract.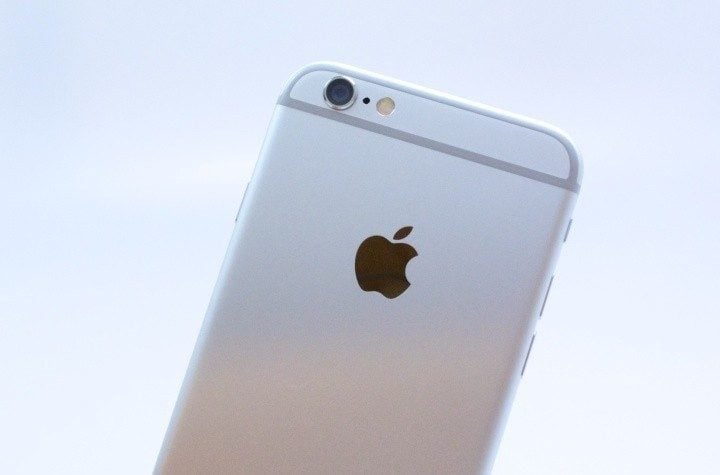 Here's why you should buy the iPhone 6s on Cricket rather than on other carriers.
Easy to Use
Perhaps one of the biggest reasons why Cricket is so good is that its plans are easy to follow and understand. The carrier has three plans that you can choose from, all of which come with unlimited talk and text:
Basic: 2.5GB for $40 per month
Smart: 5GB for $50 per month
Pro: 10GB for $60 per month
Pretty easy right? There are also some other details that go along with these plans that you may or may not be interested in. For instance, The Basic plan doesn't include international coverage, so if you plan on traveling outside of the States, then you may want to jump to at least the Smart plan.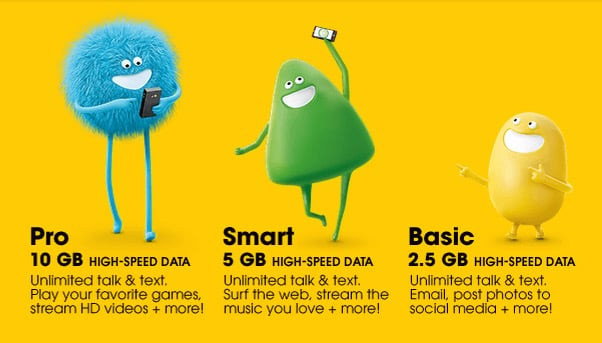 However, 2.5GB should be enough for any casual iPhone user, and if you enable auto-pay, Cricket will knock $5 off the monthly cost, and you'll only pay $35 per month for your plan, which isn't too bad at all.
Since Cricket doesn't sell the iPhone 6 and won't sell the iPhone 6s when it's released, you'll have to pay a one-time fee of $9.99 for Cricket's SIM kit and then simply just activate your iPhone 6s once you pop in the SIM card.
Low Prices
If you're wanting to save money after you just dropped $650 on an iPhone 6s, Cricket is a good option to go for when you want to pay a low price on your data plan.
To compare Cricket's prices to the competition, we'll refer back to our recent calculations of Verizon's new data plans and compare them with Cricket's prices.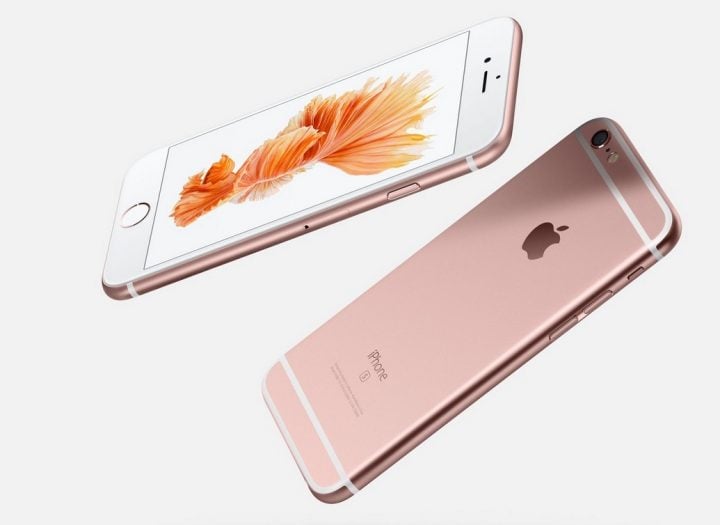 For a 6GB Large plan on Verizon, you'll pay $154 per month for two people, and this includes the monthly installment plan for two iPhone 6s devices. This means that you'll pay a grand total of $3,696 over the course of two years.
On Cricket, you'll pay $70 per month for two 2.5GB plans (This includes the $10 Group Save discount). Plus, you'll need to account for the $20 that you'll spend on two SIM kits, as well as the full price of two iPhone 6s devices, which is $1,300. So over the course of two years, you'll pay a grand total of an even $3,000 with Cricket, which is almost $700 cheaper than Verizon, or $29 cheaper on a per-month basis.
However, this is if you don't use auto-pay on Cricket. If you do use auto-pay, you'll save $5 per month on your plan, or $10 per month with two plans (you'll need to have them on two separate accounts, though, since the auto-pay discount dosn't apply twice for more than once account). So with auto-pay, you'll only pay $2,760 over two years, or $115 per month compared to Verizon's $154 per month.
That's a pretty good deal considering that you'll get the same coverage that AT&T provides, and while Verizon technically provides more LTE coverage across the US, I think it's worth saving almost $40 every month with the drawback of having a bit less LTE to work with.
[slides postid=312431]

As an Amazon Associate I earn from qualifying purchases.