5 Reasons to Install iOS 8.1 Today
Earlier this week, Apple released the iOS 8.1 update for iPhone, iPad and iPod touch. As expected, the iOS 8.1 update delivered a number of big time changes including Apple Pay, additions to Continuity, the return of Camera Roll, and a slew of fixes for iOS 8 problems. And after dissecting iOS 8.1 for a few days, we've come up with some solid reasons why you should install the iOS 8.1 update today.
Back in September, just a few weeks after iOS 8.0 came out of the beta program, Apple released iOS 8.1 beta. Apple did not attach a public iOS 8.1 release date to the beta leaving consumers wondering when the update would arrive. iPhone and iPad users put great importance on iOS 8.1 release due to a number of iOS 8.0 issues and iOS 8.0.2 issues on board Apple's iOS 8 update.
Last week, Apple announced a public iOS 8.1 release date, confirming an update for Monday, October 20th. Two days ago, as promised, Apple released the iOS 8.1 update for the iPhone, iPad and iPod touch. The iOS 8.1 update is a sizable upgrade that comes packed with new features and fixes for those touting iOS 8 powered devices. It also appears to have some bugs of its own on board.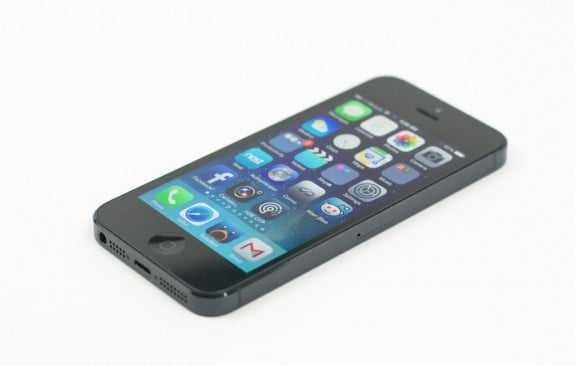 We've spent the last three and a half days poking and prodding Apple's new update in an effort to bring iPhone and iPad users feedback in the aftermath of its release. After spending a ton of time with Apple's iOS 8.1 update, we've come up with a list of reasons why you might want to install the update today. These won't apply to everyone and that's the point. Not everyone should be installing iOS 8.1 right now.
With the iOS 8.1 release in the rear view and an iOS 8.1.1 update still in the shadows, we want to give you some solid reasons why you should consider bringing iOS 8.1 aboard your iPhone or iPad today.
If You're Having iOS Problems
After three days with iOS 8.1, we can tell you that the update has fixed a lot of the bugs that we discovered inside iOS 8.0 and iOS 8.0.2. For instance, the updates squashed the landscape issue wherein the iPhone would get stuck after shifting from portrait. It's also killed off an annoying Messages bug that left read messages as unread. These are just a few of the fixes that arrived on board iOS 8.1.
The update's change log lists a great number of fixes and enhancements and we're getting good feedback from iPhone and iPad users that have boldly installed the upgrade. Yes, iOS 8.1 has its fair share of problems but in our experience, the good has definitely outweighed the bad. This is the update that Apple should have released alongside the iPhone 6 and iPhone 6 Plus back in September and it's an update that we think is the most stable version of iOS 8 yet.
So, if you are dealing with iOS 8 problems or even problems in iOS 7 or below, the iOS 8.1 is probably going to be worth a download. Not only does it deliver new features but it's probably going to eradicate at least some of the issues that you've been experiencing on your iPad or iPhone.
If You Want Better Performance
We've also noticed increased performance on the iPhone and iPad, especially on older devices like the iPad 3. iPhone 4s and iPad 2 users are also raving about iOS 8.1's performance.
We've heard that battery life, connectivity, apps, and the overall speed of the iOS 8 update has improved with iOS 8.1. We've seen some of these improvements with our own eyes, particularly on the iPad 3. The device honestly feels like a brand new tablet and the jump is similar to what we experienced on the iPhone 5 after last year's iOS 7.1 update.
These are obviously integral pieces of the iPhone, iPad and iOS experience and we think you'd be wise to jump on these potential improvements if you're struggling with performance on a lesser iOS update. There's a good chance that iOS 8.1 is going to breathe new life into your device and we think it's a chance that's worth taking.
If You Want to Use Apple Pay
Apple Pay is one of the big pieces of the iOS 8.1 puzzle. For those that don't know, Apple Pay allows iPhone 6 and iPhone 6 Plus users to attach a credit card to their phone and pay for goods and services just by tapping the device at a terminal. Places like Whole Foods and McDonalds already support Apple Pay and while the technology is nothing new, it's still a very easy and efficient way to buy goods and services when out on the town.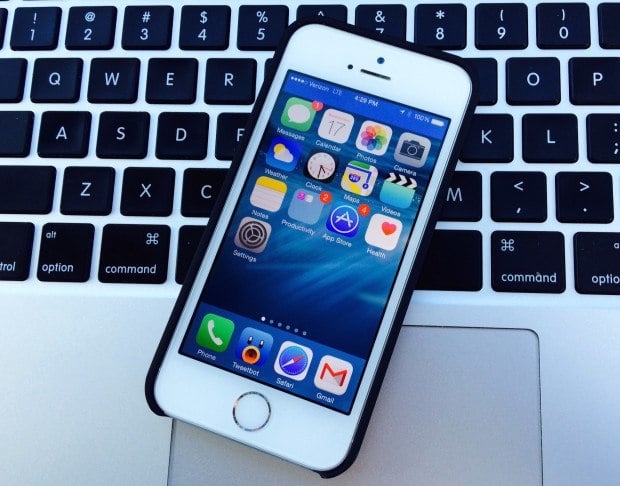 I went out to shop at Whole Foods the other day and instead of bringing my wallet along with me, I simply brought my phone and paid for the groceries with my phone. It was a very quick and efficient experience and one that I'll definitely be using often. That said, iOS 8.0.2 and below don't support Apple Pay and so you'll need to upgrade to iOS 8.1 today to take advantage.
For many of you, it has the potential to be your most used iOS 8 feature and thus, there's great incentive to install iOS 8.1 right now.
If You Take a Ton of Photos
If you take a ton of photos with your iPhone or iPad, you're probably going to want to install the iOS 8.1 update right now. Apple's brought some huge changes to Photos with iOS 8.1 including:
iCloud Photo Library as a beta service
Camera Roll album in Photos app and My Photo Stream album when iCloud Photo Library is not enabled
Provides alerts when running low on space before capturing Time Lapse videos
The return of Camera Roll and iCloud Photo Library beta alone should be enough to convince  many of you to upgrade to iOS 8.1. Camera Roll, a popular feature amongst iPhone photogs, was stripped out in the iOS 8.0 update. After weeks of complaints, the company decided to bring the feature back into the fold. It's one of our most used camera features and one that many of you probably grew to love.
iCloud Photo Library allows you to store your photos and videos in the cloud, all in an effort to free up internal storage space on your iPhone and iPad. It's a huge deal, especially for those of you with 16GB iPhones or iPads that are constantly teetering on the edge of full capacity.
If You Do a Ton of Messaging
Finally, install iOS 8.1 today if you do a ton of iMessaging. In iOS 8.0, Apple delivered a feature called Continuity that essentially allows iPhone, iPad and Mac users to easily switch between devices. You can now answer calls from the Mac or start something on the iPhone and finish it on the iPad. It's a big deal and it's one of the big features in iOS 8.
In iOS 8.1, Apple's added another huge Continuity feature. iPhone, iPad and Mac users now have the ability to send and receive SMS and MMS text messages from the iPad and Mac. That's absolutely brilliant for those of you that live and breathe inside Apple's ecosystem. It will save you time and it will allow you to get messages wherever you are. It's a feature that we think is worthy of an upgrade to Apple's latest software.

This article may contain affiliate links. Click here for more details.