Why you should or shouldn't skip the iPhone 4 on Verizon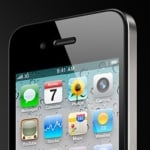 So the moment you've been waiting for has finally arrived: the iPhone has come to the Verizon network. But was it worth the wait, or would you be better off waiting some more? Here are some points to consider based on what we've learned today:
1. It's only new to the network. Today's announcement put the iPhone 4 on a new network; it did not put an all-new iPhone on the market. I don't know if the iPhone 5, due in June, will support Verizon's LTE network or even be available for Verizon immediately, but it will be new and it's expected in less than half a year. Unless you need an upgrade now, it's probably worthwhile to wait.
2. No simultaneous voice and data. Running on the 3G CDMA network, the iPhone 4 loses the ability to access the Internet while on a phone call. Existing Verizon customers won't miss this, but if you're an iPhone user on AT&T, you might miss using the phrase "I'm downloading it right now" while talking to someone. This is, however, a feature available on the new 4G LTE network, so it's not a permanent drawback.
3. Mobile hotspot service. One thing the Verizon iPhone 4 gains over its AT&T counterpart is the ability to use it as a mobile hotspot to connect up to five devices to the Internet. This is over the 3G network, same as the existing Verizon smartphones, but still better than the one-device tether option from AT&T. If you need that, cool. If not, skip.
4. Unlimited data. Unless you were grandfathered in from the previous data plan (as I was), you can't get unlimited data on your iPhone from AT&T. Verizon has been offering tiered data plans, but for the iPhone 4, they're going unlimited. That's a big relief for anyone wanting to use it as a mobile hotspot, and an advantage over going new on AT&T. How big an advantage depends on you and your usage.
5. The waiting game is a waste of time. June is only when we expect the new iPhone will be launched and it will do so with a long wait line. You could get lucky and snag an online order, but most will wind up fighting a crowd. If you don't want that, if you don't necessarily want the latest and greatest, then there's no reason to skip iPhone 4 on Verizon to play the waiting game.
In addition to those four points, there's Kevin's list of reason why he won't be switching to the Verizon iPhone. I agree with him completely and, quite frankly, I think his reasoning stands regardless of any new details released today. If you're a Verizon customer and you've wanted an iPhone (and you're not always worrying about what's coming up next), you're in luck. If not, skip it. Most of us at GBM will.

As an Amazon Associate I earn from qualifying purchases.