5 Reasons to Pre-Order the iPhone 6
The iPhone 6 pre-order date is just two days away which means consumers in the United States and elsewhere are under the gun. With iPhone 6 pre-orders just hours away, we want to offer up some advice to those thinking about buying the new iPhone release. Here, we take a look at reasons to pre-order the iPhone 6 or iPhone 6 Plus.
After months and months of rumor and speculation, Apple finally confirmed two new iPhone 6 models. The iPhone 6 and iPhone 6 Plus were two stars of yesterday's Apple launch event and they will be two of the hottest smartphones of the year thanks to their vast array of high-end software and hardware features.
The iPhone 6 and iPhone 6 Plus both come with sleek and slim metal designs, A8 processor, upgraded cameras including Optical Image Stabilization on the iPhone 6 Plus, tons of storage options, two Retina HD screen sizes in 4.7-inches (iPhone 6) and 5.5-inches (iPhone 6 Plus), a number of price points, major U.S. carrier options, and Apple's new iOS 8 operating system.
Apple also confirmed many of the other pertinent details including the iPhone 6 release date and the iPhone 6 pre-order date. As expected, the gap between the iPhone 6 announcement and the iPhone 6 pre-order date is tight. And this is going to be a cause for concern amongst many consumers looking into Apple's brand new iPhone 6 models.
The iPhone 6 pre-order date is confirmed for September 12th, or, this Friday. iPhone 6 pre-orders should start at midnight on Friday through Apple and through various carriers and retailers including AT&T, Sprint, T-Mobile, U.S. Cellular, Verizon, RadioShack, and others. The timing means that consumers will have had two full days to consume all of the iPhone 6 details and come to a decision about whether to pre-order or not. That's not a lot of time.
We want to help you out. We realize every situation is going to be a little different but we want to provide some basic principals to those thinking about the iPhone 6 pre-order. Here, we take a look at some reasons why you should invest in the iPhone 6 pre-order or the iPhone 6 Plus pre-order when they arrive on Friday.
You Want to Avoid iPhone 6 Release Date Lines
Maybe the first reason to take advantage of iPhone 6 pre-orders is so that you can avoid iPhone 6 release date lines. The iPhone 6 release date is a spectacle and one that Apple and many Apple enthusiasts enjoy. People absolutely love standing outside Apple Stores on release day and Apple and the media absolutely love their presence. Make no mistake, there will be lines outside stores on September 19th. In fact, people are already camping out.
There are a few reasons why you'll want to skip these lines. First and foremost, you're going to have to wait outside, potentially in the cold and potentially for awhile. At the very least, you're going to have to get up early next Friday to stake your claim because if you arrive late, you may not get the iPhone 6 that you want.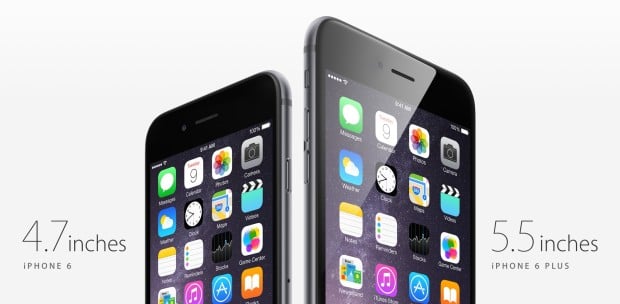 Apple Stores tend to carry the most stock but they also tend to have the longest lines. Retailers and carrier stores will have the iPhone 6 in stock next week but there's a chance that stock will be more limited. The cheaper, more popular models tend to go first. In this case, the 16GB gold iPhone 6 and iPhone 6 Plus will probably disappear real fast. So if you're not in front, you're probably going to be out of luck.
Apple itself warns that if you skip the iPhone 6 pre-order to go line up you may run into shortages. Their iPhone 6 retail page cautions, "Supplies may be limited and are available on a first-come, first-served basis." This is not a change from any new iPhone release.
You Can Pick Up in Store
For the first time, those that pre-order the iPhone will be able to choose to pick it up in the store on the iPhone 6 release date. Previously you couldn't use personal pickup anywhere close to the new iPhone release date but Apple has changed things around this year putting more importance on the iPhone 6 pre-order date.
While details remain murky, we've been able to confirm that Apple will be offering this to those that pre-order the iPhone 6 or iPhone 6 Plus. It's not clear if you will need to wait in line with everyone else, but you definitely will be able to make your iPhone 6 pre-order online for delivery or store pickup. This is clutch for those of you that are going to have to work on September 19th.
Unless you're going to have someone at home, or you have it delivered to the office, your precious cargo will likely be sitting on your front porch. By choosing in-store pickup, you get rid of that potential worry. Just another reason why you should at least consider pre-ordering the iPhone 6 right when it goes on sale.
You Want the iPhone 6 Right Now
Another reason why you're going to want to pre-order the iPhone 6 is if you want the iPhone 6 or iPhone 6 Plus right now.
Many of you have probably already made up your mind and you want one of the new iPhones as soon as humanly possible. Well, if that's the case, you're going to want to stay up to pre-order Apple's new iPhone. Why? Because there's a very good chance that stock will be depleted within a few minutes. Stock will definitely be depleted in a few hours.
While we may not see a full blown sell out, there will definitely be models that see their shipping times pushed back weeks and perhaps, even months. If you don't want to wait a few weeks or a few months, you're going to want to put in a pre-order.
iPhone 6 Plus
If you're thinking about buying the larger model, the 5.5-inch iPhone 6 Plus, you're absolutely going to want to consider a pre-order. Credible rumors indicate that the supply for the larger model will be strained at launch. Production reportedly started late and it looks like it may sell out extremely quickly. In other words, this could be this year's version of the gold iPhone 5s.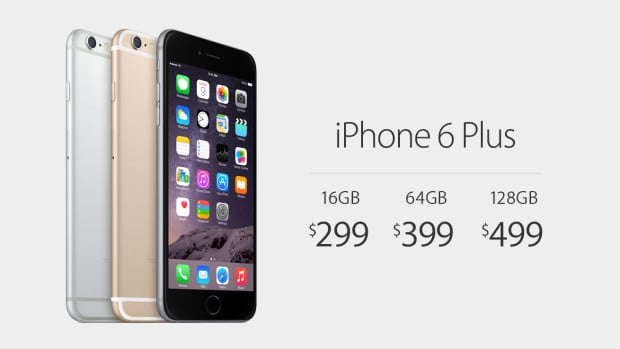 While this isn't confirmed, there's enough information out to at least consider a pre-order. If you don't, there's a good chance you'll be waiting deep into the year as Apple ramps up its supply lines in order to meet demand. And there's going to be a good amount of demand for this large screen version of the iPhone. Trust us.
You've Done Your Homework
You should pre-order the iPhone 6 if you've done your homework. That is to say that you already took at look at key iPhone 6 competitors, decided on a color, decided on a storage option, figured out what you're going to do with your old phone (sell it or hand it off to someone else) and took a look at your carrier and data plan options.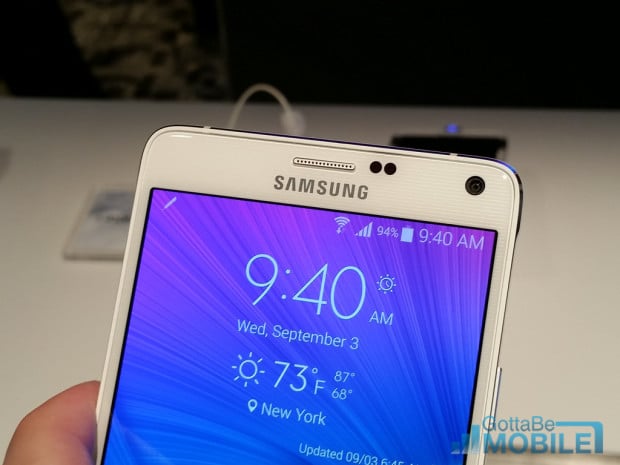 All of this is difficult to accomplish in just a few short days. We know. That's why we recommended you start looking at all of this well in advance of the September 19th release date. Many of you probably did and you're going to be better off for it. In fact, you're probably ready to go. You've got your carrier picked out, you've chosen a data plan, decided on a color, and ruled out top competitions like the LG G3 and Samsung Galaxy Note 4.
If you've come to a decision, go ahead and pre-order. You'll skip lines and ensure that you get the iPhone 6 or iPhone 6 Plus in the color and storage size that you want.

As an Amazon Associate I earn from qualifying purchases.