Why You Should Wait for the 2016 MacBook Pro
New 15-inch MacBook Pros were released back in May of last year with a new 13-inch MacBook Pro released back in March of last year, making it a good time to buy a new MacBook Pro. However, now that we're into 2016, here's why you should wait until the 2016 MacBook Pro releases.
Apple's newer MacBook Pros come with a Force Touch trackpad and a faster processor, making the refresh a rather minor one, but the new trackpad is something that will catch buyers' eyes. The Force Touch trackpad lets you tap to bring up a menu or hover over an item, while a hard press would select an item. Essentially, the trackpad doubles its capabilities this way, and it gets this technology from the Apple Watch, which was the first Apple product to incorporate Force Touch.
The new MacBook Pro also comes with Intel's new Broadwell processors, allowing for faster performance while still cutting down on energy, which can keep battery life where it should be.
Read: 2016 MacBook Pro: What to Expect
The entry-level 15-inch MacBook Pro now comes with a 2.2GHz quad-core Intel Core i7 processor, 16GB of RAM, 256GB of flash storage, and Intel Iris Pro Graphics, while the entry-level 13-inch model includes a 2.7GHz dual-core Intel Core i5 processor, 8GB of memory, 128GB of flash storage, and Intel Iris Graphics.
These are excellent specs for the MacBook Pro, but if you can wait for another year, you might thank yourself when the 2016 MacBook Pro releases, and here's why.
Faster Performance
The 2016 MacBook Pro will no doubt include yet another performance boost over the 2015 model.
It's probably a good bet that the 2016 MacBook Pro will use Intel's 6th-generation Skylake processors over the 5th-generation Broadwell chips that are in the current MacBook Pro.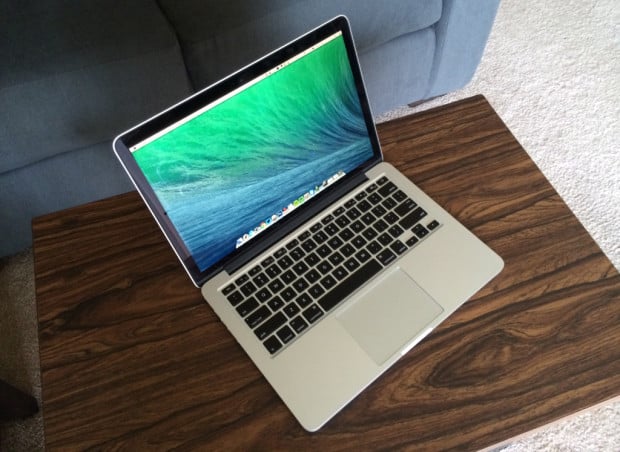 Surprisingly, the 15-inch MacBook Pro still uses Intel's older Haswell processor, which is a bit of a mystery, but that should make the 15-inch model's performance boost just that much more significant this year.
Of course, Intel's Skylake processors won't offer a ginormous speed boost over the company's Broadwell chips other than better battery life, but that's not a bad thing by any means.
In any case, it's possible that the 2016 MacBook Pro could see a slight speed boost from the current 2.7GHz entry-level processor in the 13-inch MacBook Pro to possibly 2.8GHz or 2.9GHz with the same $1,299 entry-level price.
12-Inch MacBook Similarities
The 12-inch MacBook was released earlier last year just before the new 2015 MacBook Pros released. The all-new MacBook sports a new design that makes it thinner and lighter than the MacBook Air.
It also only includes two ports: a USB-C port and a headphone jack. While it's possible that the 2016 MacBook Pro could follow suit somewhat, the power laptop will still have plenty of ports.
Read: When Should You Upgrade to a New MacBook?
USB-C is a reversible USB connection that can utilize speeds faster than USB 3.0, making it the obvious successor in line when it comes to new ports on the MacBook Pro.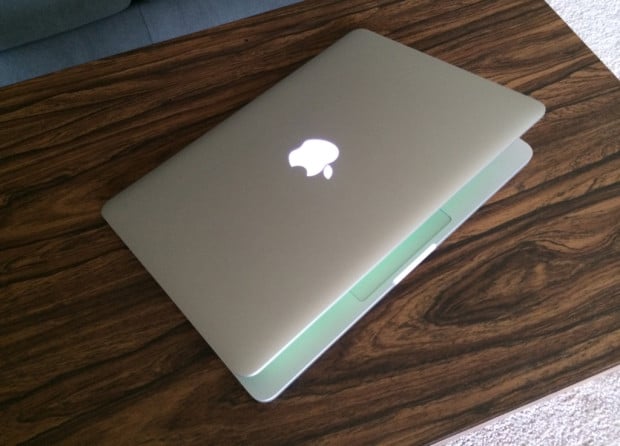 The limited number of ports on the new MacBook certainly isn't a bad thing, and I think it's a crystal ball into the future of Apple computing. so it could give us a hint at what Apple might do with the MacBook Pro this year, which is why it might be a good idea to wait until the 2016 model releases.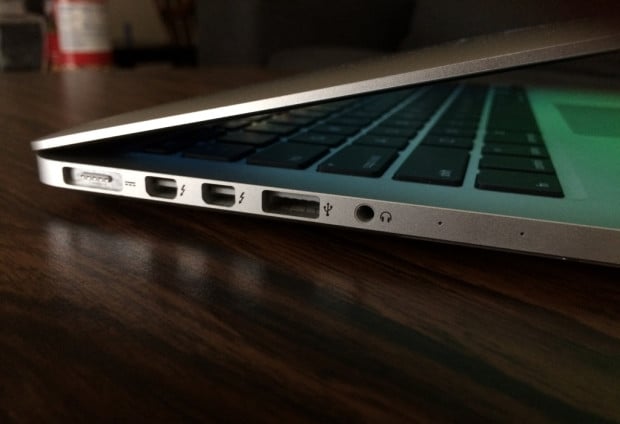 It's very possible that the 2016 MacBook Pro could see a big redesign with an even thinner body than before, but it'll be interesting to see where Apple draws the line between performance and size. The MacBook Pro is meant to be a workhorse for professionals, so it needs to be powerful and have enough room for high-end components.
Most professionals who use MacBook Pros need all those ports, but Apple might at least change those around a bit. For instance, instead of having the power port, two Thunderbolt ports, two USB ports, HDMI, and SD card slot and a headphone jack, Apple could slim it down to a couple of USB-C ports, a headphone jack, and maybe keep a Thunderbolt port for the power users.
Or Apple could just replace a Thunderbolt port and a regular USB port with two USB-C ports, adding in the new technology without getting rid of a port completely.
It certainly seems that USB-C is becoming the future, and the new 12-inch MacBook proves that, but it will be interesting to see how the new MacBook will influence future refreshes of the MacBook Pro.
Of course, this isn't saying that all of the features of the new MacBook will eventually come to the MacBook Pro, but it seems likely that Apple is moving in that general direction at least.
When Is the 2016 MacBook Pro Release Date?
Nothing has been set in stone yet, and any release dates floating around are purely rumors right now, but there are a couple of dates that remain intriguing.
First off, Apple is rumored to be holding an event next month, possibly on March 15 where it's said that the company will unveil the iPhone 5se, the iPad Air 3, and a couple of new Apple Watch items, like watch bands and a new update.
It's unlikely that Apple will announce new MacBooks during this event, but you never know.
A more likely date is early June when Apple will be holding its annual WWDC conference. This is where Apple has announced MacBooks in the past, so that seems more likely, but we'll ultimately have to wait and see what the company decides to do.

This article may contain affiliate links. Click here for more details.