Why You Should Wait for the Apple Watch 2
The Apple Watch 2 is rumored to arrive early next year. Here's why you should wait for the Apple Watch 2 before buying.
The Apple Watch was launched back in April earlier this year, and while it's well over six months old now, it's still considered a rather new device considering that the first major software update for the smartwatch was just a couple of months ago.
However, it seems that Apple is already close to unveiling a new Apple Watch model, as there are reports that the company will be hosting an event in March where it will announce the iPhone 6c and the Apple Watch 2.
Read: Best Apple Watch Accessories
The introduction of the Apple Watch 2 in March will make it close to a year since the original Apple Watch released, which might point to the possibility of Apple introducing a new Apple Watch model every year just like it does with the iPhone and iPad.
If you haven't yet bought an Apple Watch and are looking to get one soon, it might be best to wait for the new one to release. Here's why you should wait for the Apple Watch 2.
Better Performance
As with every new Apple product releases, the performance usually gets better with the new model, and it's likely that the same will happen for the Apple Watch 2.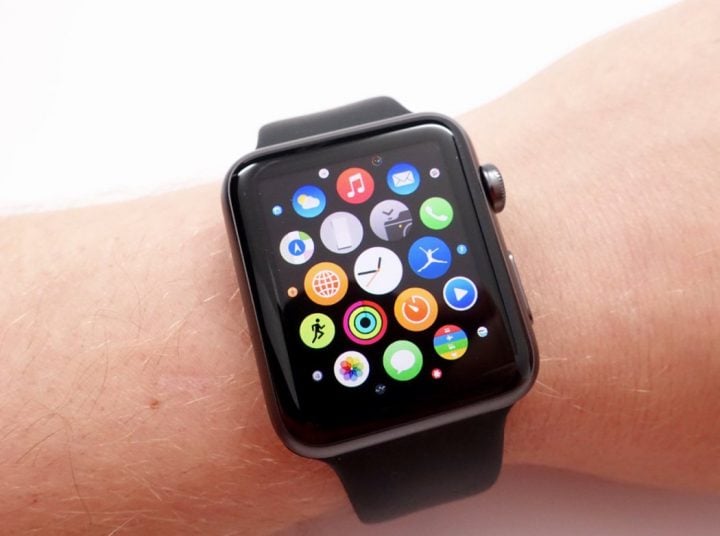 The Apple Watch right now isn't entirely slow, but there is a lot of improvement that could be made, especially for third-party app performance, which is rather lacking. Many users, including myself have a lot of trouble getting third-party apps to open up even remotely quickly.
Plus, even some first-party apps can be slow at times, and Siri is mostly just a huge mess on the watch, taking forever to dictate what I say in the microphone.
It's no doubt that the Apple Watch 2 will perform better than the current Apple Watch, so it'll be interesting to see what that will be like.
More Features
The Apple Watch already has a handful of cool features, but the Apple Watch 2 could get more features added on.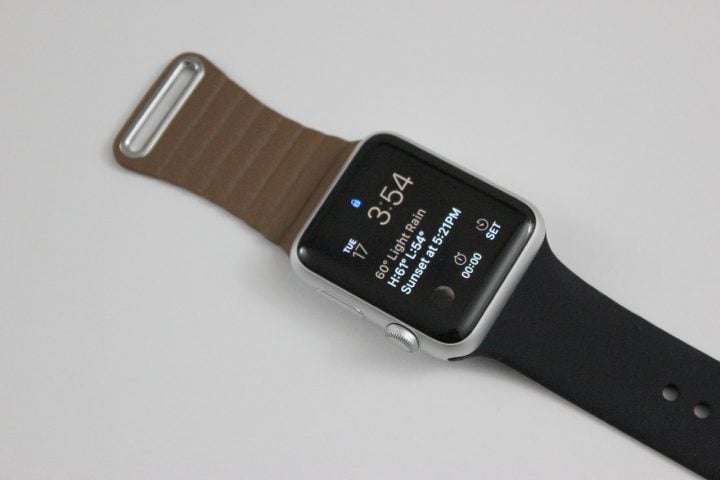 Rumors are obviously scarce when it comes to new features, but the possibilities are endless. The Apple Watch 2 could have its own camera or even more health and fitness sensors that will be able to track more than just your heart rate.
It was rumored in the past the Apple Watch originally came with more sensors, but some of them were dropped due to not working quite properly just yet, so it's likely we could see them on the Apple Watch 2 instead.
More Storage
The Apple Watch comes with 8GB of storage, which is enough to store a handful of photos and songs, but not much else, especially if you need to make room for apps.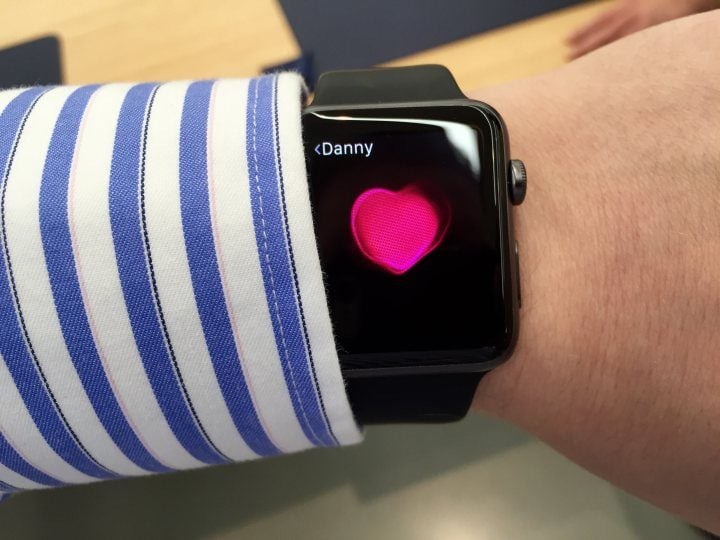 We can easily see Apple adding on more storage to the Apple Watch 2, hopefully bumping the storage up to 16GB at least, which will allow users to store more songs and photos, and maybe even videos this time around.
Currently, the Apple Watch can store up to 2GB of music and 75MB of photos.
Better Battery Life
While Apple doesn't aim to increase battery life for its products, the Apple Watch 2 could be one device where they start doing that.
Most users can get a full day's worth of battery out of the Apple Watch, but that's about it before they need to put it on the charger overnight. Apple has said themselves that you can get around 18 hours of battery life out of the watch, which is more than a full day.
However, we'd be surprised if Apple actually did increase battery life on the Apple Watch, and if users can get a full day's use out of it, that's enough for Apple to call it good to go.
Bug Fixes
First-generation devices and software tend to be pretty buggy, and the Apple Watch is no exception. Luckily, Apple has released several updates to the Apple Watch in order to get rid of as many bugs as possible, but many users are still suffering problems.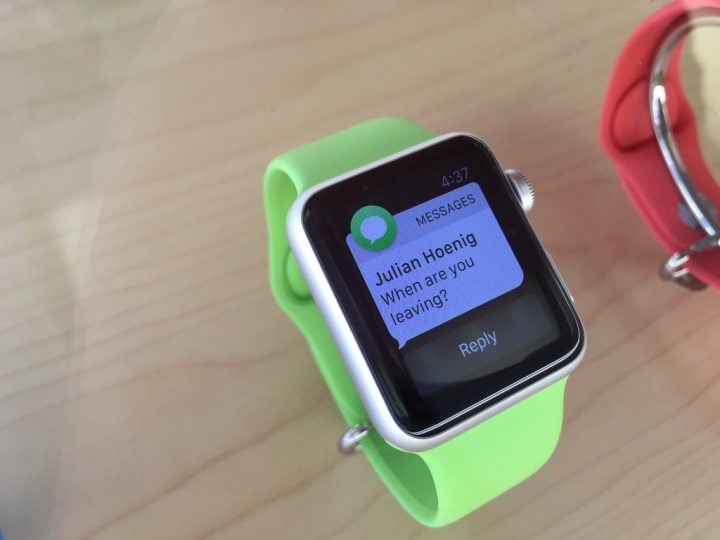 As mentioned above, third-party apps are painfully slow and Siri needs a lot of work. Apple could fix these issues with more software updates, but the Apple Watch 2 could also help alleviate some of these problems as well, especially if it comes with faster components that can help with slowness.
65 Exciting Things You Can Do With the Apple Watch
Answer Calls on the Apple Watch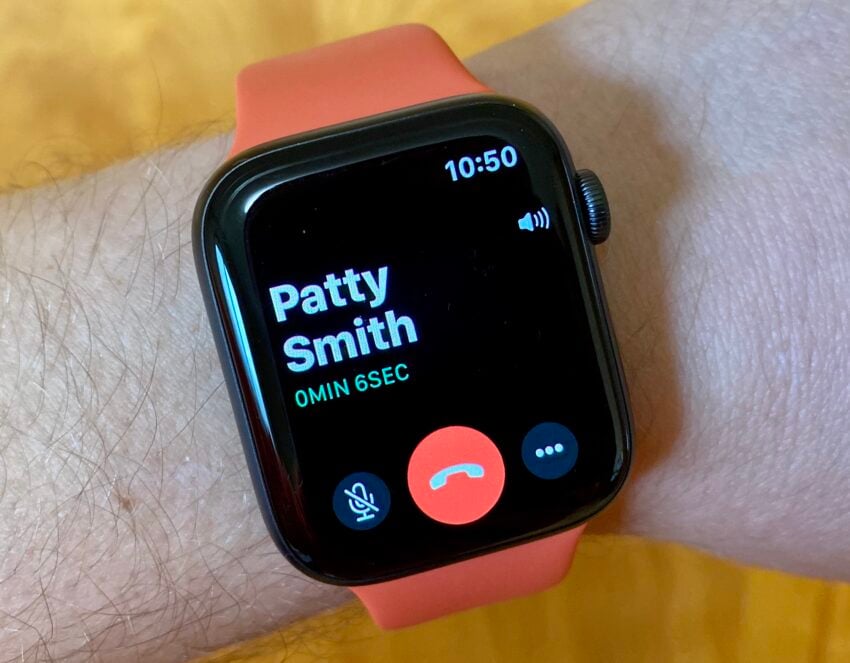 You can answer a call on your Apple Watch using it as a small Bluetooth speakerphone. You only want to use this for shorter calls because the audio quality isn't as good as when you are talking on speakerphone on your iPhone.
The Apple Watch only allows you to answer your calls on Speakerphone, so you won't want to use this all the time. It is very handy when you are working on a project or busy with your hands. Definitely be conscious of where you are taking calls. If you wouldn't talk on speakerphone, you shouldn't talk on your Apple Watch.
If you buy the new Apple Watch with LTE, you can even make calls on the Apple Watch without your iPhone nearby. This requires adding the watch to your plan for $10 a month. You cannot answer a FaceTime video call on the Apple Watch.