Why You Should Wait for the iPhone 6s
If you're in the market for a new smartphone and are wanting to get the iPhone, here's why you should wait until the iPhone 6s is released.
Apple will undoubtedly launch a new iPhone in September like it has every year over the last few years. If you've been thinking about buying a new iPhone, it might be a bit too late to buy into the iPhone 6 hype, as the iPhone 6s is just right around the corner.
It's no doubt that Apple's next iPhone will be an improvement over the previous generation, and even if "s" versions of iPhones aren't a complete overhaul, there are still plenty of rumored features to get excited about with the iPhone 6s, which is why if you're thinking about buying a new iPhone, it might be best to wait until September.
If you're at least open to this idea, here's why you should wait for the iPhone 6s to release instead of buying the iPhone 6 right now.
Better Performance Overall
The iPhone 6s will be faster than the iPhone 6. That's how it has always been for the iPhone with every new version that comes out.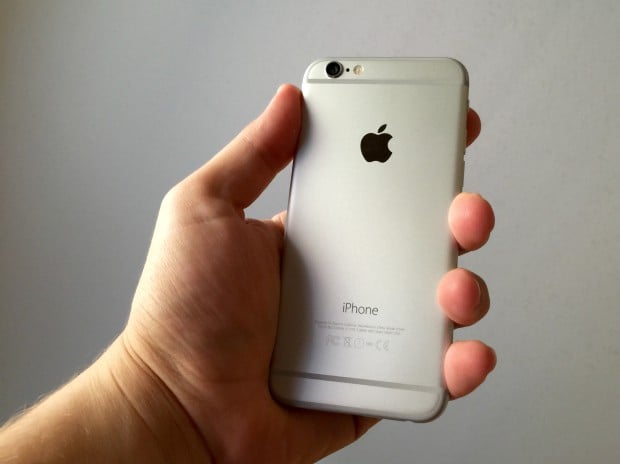 It's likely that the iPhone 6s will come with Apple's A9 processor, which is still rumored and has yet to show up in any Apple product so far, but that's most likely the next step. As far as how much better the performance will be, that's still up in the air, but Apple will no doubt increase graphics performance, as well as boost CPU performance while they're at it.
We could also see a memory upgrade from the 1GB that's in the iPhone 6, but we're taking that one with a slight grain of salt. We doubt Apple will boost the memory up to 2GB (even though rumors suggest otherwise), and it's unlikely they'll meet halfway with 1.5GB, so we wouldn't be surprised if Apple left it at 1GB for now.
Still, though, the iPhone 6s should be a significant improvement over the iPhone 6, and those who wait for the new device won't be disappointed.
Improved Camera
If it's taking better photos that you're after with the iPhone, you might be better off waiting for the iPhone 6s, as the camera is rumored to get a big upgrade.
It's rumored that the upcoming smartphone will see a boost from 8 megapixels to 12 megapixels. Plus, it's said that it will include RGBW coding technology, which can help in low-light conditions and make photos look better in such situations.
RGBW technology was created by Sony and it adds a white sub-pixel alongside the standard RGB pixels. This can improve overall image quality greatly, especially in low-light conditions where most cameras have a hard time capturing a good, clear shot.
There's no doubt that the iPhone 6s will come with Apple's best smartphone camera technology yet, and it's something we expect, but we'll have to wait until September to see what exactly Apple brings to the table for iPhone photographers.
Force Touch Display
Many recent rumors have suggested that Apple will bring its Force Touch display technology to the iPhone 6s.
Force Touch is currently being used on the Apple Watch's display, and it allows users to execute different tasks based on how light or hard they press down on the screen. A hard press could bring up a menu of sorts, while a lighter tap on the display could simply select something.
Bringing this technology to the iPhone could open up a lot of doors for Apple as far as new features in iOS 9, and it could allow users to use the iPhone like never before.
As far as what features Force Touch could bring to the iPhone, that's something that's only for the imagination at this point, and we're not sure what Apple has up its sleeves for bringing Force Touch to the iPhone, but if it is indeed true, it could be one of the biggest new features to come to the iPhone 6s.
It's Only a Few Months Away
As hard as it may be to believe, the iPhone 6 is already over eight months old, which means we're just 3-4 months away from the iPhone 6s release.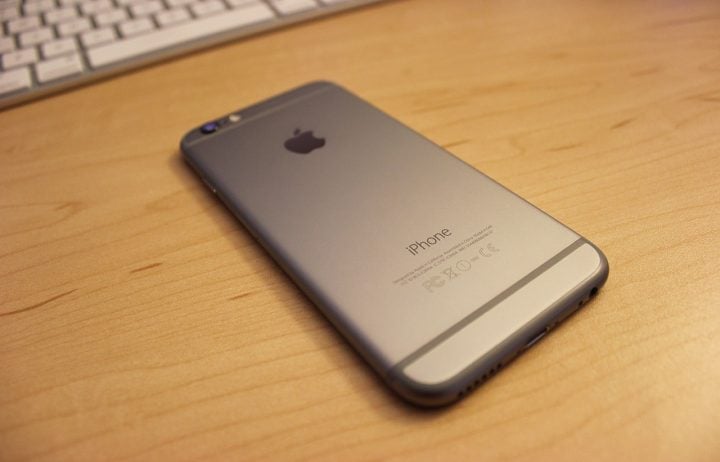 If you've been fine with the smartphone that you're using now, it just makes sense to wait a few more months before getting a new phone, and at that point, you can pick yourself up a fancy new iPhone 6s.
Of course, if your current phone broke and you're needing a new one right now, there's obviously no harm in getting the iPhone 6. It's still a great device and will continue to be a great device, even after the iPhone 6s releases.
However, even if you want to get the iPhone 6 anyways, it might still be best to wait until the iPhone 6s releases, because Apple will most likely lower the price of the iPhone 6 at that point, and you'll be able to get the device for a lot less than you can right now. The company will probably lower the subsidized cost down to $99 from $199.
In any case, the iPhone 6 is a great phone to buy right now, but if you can wait, the iPhone 6s will be an even better purchase.

This article may contain affiliate links. Click here for more details.