Why You Should Wait to Buy an Apple TV 3
If you're thinking about buying an Apple TV right now, that might not be such a great idea. Here's why you should wait to buy an Apple TV 3.
While the latest Apple TV hasn't gotten any kind of upgrade since 2012, it's still a capable device that allows you to watch all sorts of streaming content on your television, and even use AirPlay to stream content from your iOS device or Mac to your television, which can be really convenient.
Furthermore, with the price of a brand new Apple TV 3 at just $69 with refurbished units priced at an even better $59, the Apple TV is a steal right now, but it might not be a good time to buy one just yet.
The Apple TV 4 is rumored to be released soon, possibly being announced at Apple's iPhone event next month and releasing at some point before the holiday season comes around. The new set-top box is said to receive a huge overhaul over the current Apple TV, arriving with a ton of new features that could put the current Apple TV 3 to shame.
The set-top box is said to come with it's own Apple TV App Store, allowing third-party developers to submit their own Apple TV apps that would severely increase the different uses for the box. Currently, Apple only has a select handful of "channels" that it allows on the Apple TV by major broadcasting or streaming companies. However, that is said to change and Apple will begin to allow any developer to create apps for the box.
The remote for the Apple TV 4 is also said to be receiving a complete overhaul, with rumors pointing to a touchpad that will be integrated into the remote, making it easier to navigate around menus and select items on the screen. The touchpad will make the remote a bit thicker, but that's perhaps a good thing, as it's all too easy to lose that skinny aluminum remote.
Read: Apple TV 4 Rumors: What We Know So Far
The current Apple TV remote hasn't received a change since 2007 and only comes with three buttons and a D-pad. It's certainly a unique remote and comes with a cool design, but it's safe to say that it needs an overhaul of some kind.
As far as price is concerned, it's possible that the Apple TV 4 will most likely cost $99, especially since Apple lowered the cost of the Apple TV 3 to $69, which was probably a preparatory move ahead of the unveiling of the Apple TV 4.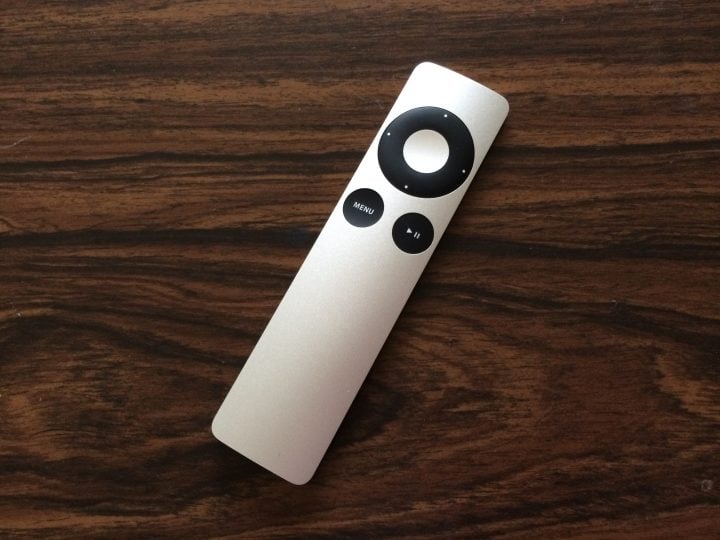 Apple has been well-known to lower the prices of last-generation hardware whenever a new model comes out, and pricing the new model at the same price the old models were priced at before. The Apple TV will likely carry on that tradition. However, it'll be interesting if Apple decides to sell its fancy new remote separately, which is what Amazon did with the Fire TV Stick. The company included a remote, but if you wanted the fancier remote with voice search capabilities, you had to fork over more money for the privilege.
If you buy the Apple TV 3 now, you certainly won't be disappointed with your purchase, as the device is still capable of being great, but once the Apple TV 4 comes out, you'll probably feel a bit of buyer's remorse and wished that you used that waiting time to save up the extra cash for the newer model.
Now, if you already have an Apple TV 3 and want to upgrade to the Apple TV 4, that probably wouldn't be a bad idea, and you could keep your Apple TV 3 around as a back up or use it with another television in the house. Streaming set-top boxes are so cheap these days that it's really no big deal to buy a new one and have some others laying around the house as backups.
Especially with the price of the Chromecast, the Roku Stick, and the Fire TV Stick, you can buy one with beer money and not really even think about it, yet you'll have a capable streaming device that will come in handy whenever you need to take a lazy Saturday.

This article may contain affiliate links. Click here for more details.