Why You Shouldn't Buy a Surface 2 Right Now
Microsoft's Surface tablets have been in the news a lot lately. More specifically, there's been a lot of news concerning the Surface Pro 3 to the detriment of the Surface 2. Launched around a year ago, the Surface 2 was the successor to Microsoft's original Surface tablet. It included all of the same things that made the first-generation Surface so devise and improved in a lot of key areas. The Surface 2 is a great tablet for those looking for what it has to offer. There's just one problem, you shouldn't buy a Surface 2 today, and you probably shouldn't buy a Surface 2 in the near future. Here's why.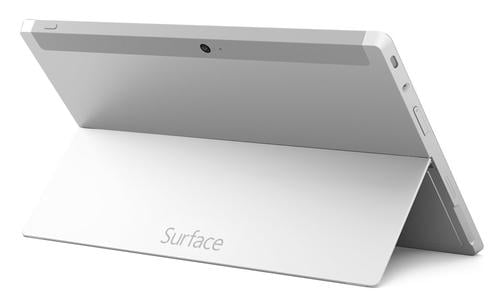 The Cost is Still Too High
I've been a Surface user for the better part of a year. Originally, I purchased the first generation Surface because I wanted something that could sit between the functionality that my smartphone and laptop offered. I wanted a go between, a device that had a large screen like my Dell XPS 13 laptop, but didn't require maintenance.
I eventually got rid of the Surface because it had some specific performance issues. When Microsoft launched the Surface 2 last year it promised better performance and longer battery life. It also promised a device that was more comfortable to hold and just as rugged. What Microsoft didn't deliver was a Surface 2 with a more reasonable price point. Today, the Surface 2 with 32GB of storage is $450. Microsoft hasn't slashed the price on the tablet. It also hasn't seen fit to make a reasonably priced bundle that includes the Surface 2 and an accompanying keyboard. Purchasing the full Surface 2 experience today is still $570 before taxes, minimum. That's a lot of money when people can purchase $199 laptops like the HP Stream.
The Windows Store Still Needs Work
The idea of one single app store that allowed users to purchase apps and sync them between their desktop, notebook or tablet was one of the major reasons I liked the original Surface and why the Surface 2 is still relevant. The Surface 2 is one of the few ways users can get a high-end tablet experience in the Windows ecosystem.
The Surface 2 doesn't allow users to install Desktop applications in any form though. You can see the Desktop and interact with your files with it, even multitask inside it, but that's it. Surface 2s run what's called Windows 8.1 RT. Though Windows 8.1 RT shares a name and design with other versions of Windows, users can't install software on the Desktop. In short, you won't be installing iTunes unless Apple decides to make a new version of the app and release it through the Windows Store. That's likely never going to happen.
There are replacements for the most commonly used Desktop apps. For example, Xbox Music is a semi-decent replacement for iTunes. To be clear, the Windows Store has tons of games and utilities they just aren't as mature as what you'd be able to get in the Desktop if Microsoft actually let users install apps to the Desktop on the Surface 2.
The Surface 3 Has to Be Around the Corner
I think the biggest reason to not buy a Surface 2 right now is that there's a Surface 3 on the way, according to reports. Allegedly, this Surface 3 will include some of the features that we first saw in the Surface 3.
A freely movable kickstand could finally allow users to reposition the Surface 3 display for better viewing angles. That'd be killer, and definitely better than the two positions that users are stuck with on the Surface 2. If Microsoft does include the repositionable kickstand it's hard to imagine that it wouldn't also throw in the magnetized bezel that allows the Surface Pro 3 to work better in a user's lap. Reports indicate that this Surface 3 could be the first low-end Surface tablet to have proper pen support. What this means is that users will be able to take hand-written notes and even draw on the Surface 3 with more precision then they can today. We could even see the instant-on functionality that allows Surface Pro 3 users to quickly make it into Microsoft's OneNote application in the Surface 3.
It's simple really. By waiting users leave themselves open to whatever Surface announcements Microsoft has planned before the holiday season. Of course, rumors of a Surface 3 could turn out to be false, but then potential buyers haven't lost out on anything and are still free to pick up the Surface 2.
The bottom line is that with the Surface 2 already sharing some flaws from the original Surface and being around a year old. Now is really not the time to spend $450 on it. Hold off for at least a month for any potential Surface announcements, then make your decision.

As an Amazon Associate I earn from qualifying purchases.