Why You Shouldn't Buy the iPad Mini 2
Apple announced and released the iPad mini 4 earlier this month to replace the iPad mini 3, leaving the iPad mini 2 still available in the Apple Store, but here's why you shouldn't buy the iPad mini 2.
Back when it first released, the iPad mini 2 was a monster of a tablet. It was a huge improvement over the original iPad mini and was the first iPad mini to come with a Retina display. It also came with the same specs as the iPad Air, rocking Apple's A7 processor and 1GB of memory.
Of course, it's been almost two years since the tablet was released, so it's certainly starting to show its age, and compared to the iPad mini 4, the iPad mini 2 is a weak tablet.
That's not to say that it's not still capable of being a casual tablet for some frugal users, since it can still do a lot and prove that it's a decent tablet for casual users, but if you're looking to buy a new tablet from Apple, you shouldn't be buying the iPad mini 2.
Currently, Apple offers the iPad mini 4 and the iPad mini 2 as far as the smaller tablet models that the company offers, so the iPad mini 4 should be the only tablet on your radar if you're looking to buy an iPad mini.
The iPad mini 4 offers the same design and look as the iPad mini 2, but comes with a Touch ID fingerprint sensor and a new gold color option.
As for performance, the iPad mini 2 is on par with the iPad Air 2, equipped with an Apple A8 processor that's just a tad overclocked in order to match the performance of the iPad Air 2's A8X processor, which is slightly faster. The iPad mini 4 also has 2GB of memory, which makes app performance much better, allowing you to have a handful of apps open in the background without a degradation in performance.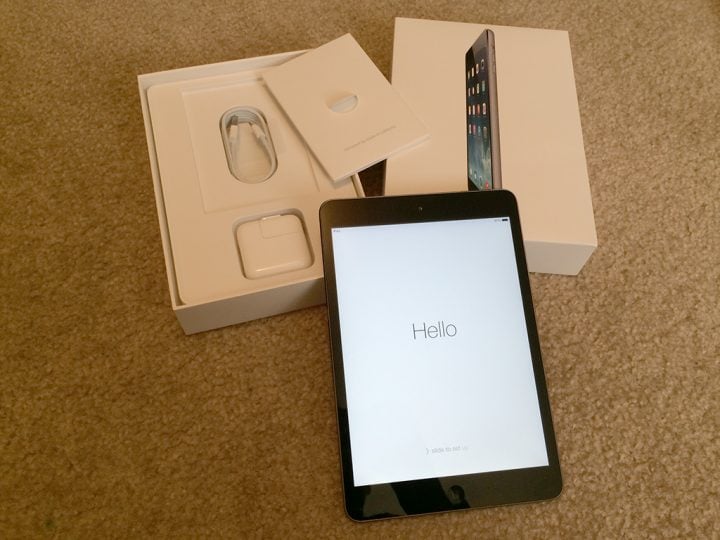 However, perhaps the most important reason why you shouldn't buy the iPad mini 2 right now is because of future-proofing.
Future-proofing is when you buy the latest and greatest device in the hopes that you won't have to upgrade for another several years. So if you bought the iPad mini 2 right now, it probably won't last that long due to its already-degraded performance, whereas the iPad mini 4 should easily last you a couple of years and maybe more.
If you're new to a particular product category, it's always a good idea to go ahead and buy the latest and greatest model, that way you'll be set for as long as possible. It's like buying the more expensive pair of shoes because they'll last longer.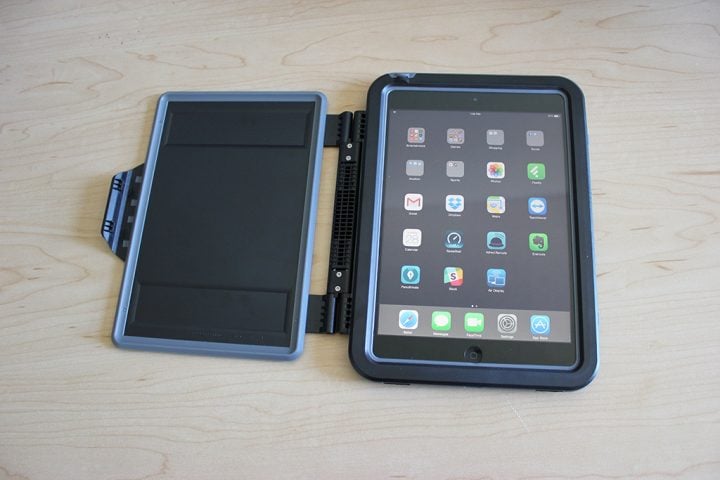 Of course, if you're a frugal shopper, just going out and buying the most expensive model (even if it is the best one) isn't always something that you'll want to do, and if you're not too concerned about getting the best iPad out there, then the iPad mini 2 can actually be a great purchase.
However, if you've been saving up the money for a brand-new iPad mini and don't have a problem spending at least $399 for a new one, the iPad mini 4 will ultimately provide you with a better experience, and the Touch ID alone is a worthy feature to have, thanks to its convenience of not having to enter in a passcode every time or enter in your password when you purchase an app or game from the App Store.
If you already have an iPad mini 2 and are thinking about upgrading to the iPad mini 4, it could certainly be a worthy upgrade, but it really depends on what you use your iPad for and how much you use it. For me, personally, I really only use my iPad to play a couple of games during downtime, so the iPad mini 2 fulfills those needs. The iPad mini 4 would be rather overkill, but if I ended up using my iPad for more than just games, I'd probably consider upgrading.