Why You Shouldn't Buy the iPad Pro
Apple announced and unveiled the iPad Pro last week and will release the new device in November, but here's why you shouldn't buy the iPad Pro.
The iPad Pro is Apple's latest addition to the iPad lineup, and while it looks very similar to the company's current iPads, the biggest difference is that it sports a huge 12.9-inch display. making it one of the biggest tablets we've seen, period. Plus, it still sports a high-resolution Retina display with a 2732×2048 resolution.
Again, the design of the new iPad Pro is almost exactly like the iPad Air 2, but it's simply just larger in size. It has the same aluminum shell, but is slightly thicker at at 6.9mm, while the iPad Air 2 is 6.1mm.
There are even some exclusive features with the iPad Pro, including Apple's new Bluetooth stylus that allows you to draw and write on the iPad Pro's screen with accurate precision, more so than most other styli on the market currently. Plus, you can also get an attachable keyboard to make typing easier on the new tablet. It connects to the iPad Pro's proprietary dock connector on the bottom edge. Both accessories will be available when the iPad Pro releases in November.
However, while it seems that the iPad Pro is the tablet of your dreams, here's why you shouldn't buy the iPad Pro.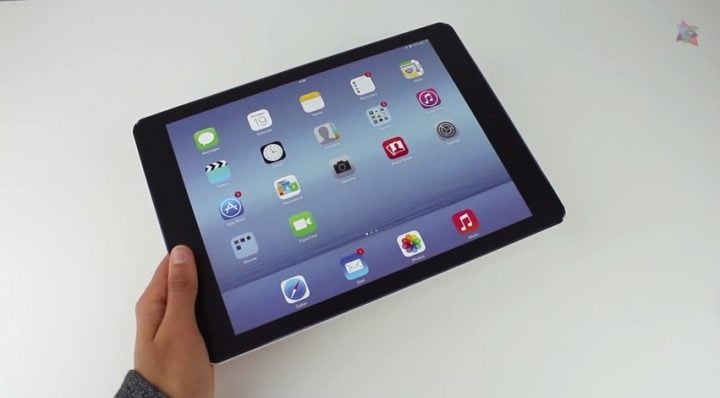 When it comes down to it, the iPad Pro is probably overkill for most users. While it performs better than the iPad Air 2, thanks to its new A9X processor and 4GB of memory, it's more performance than most users would ever even need.
Furthermore, perhaps the biggest reason why you shouldn't buy the iPad Pro is because of the price tag. The iPad Pro starts at a whopping $799. That's $300 more than you would spend on the iPad Air 2.
Unless you're using the iPad as your main device over a computer, there's no reason to spend $800 on a tablet, and even then I'd almost recommend getting a MacBook Air, which allows you to do a lot more than a tablet would. Plus, it comes with a keyboard so that you don't have to pay for the keyboard attachment for the iPad Pro, which costs $169 on top of that $800, so now you're looking at $970 for a tablet with a keyboard.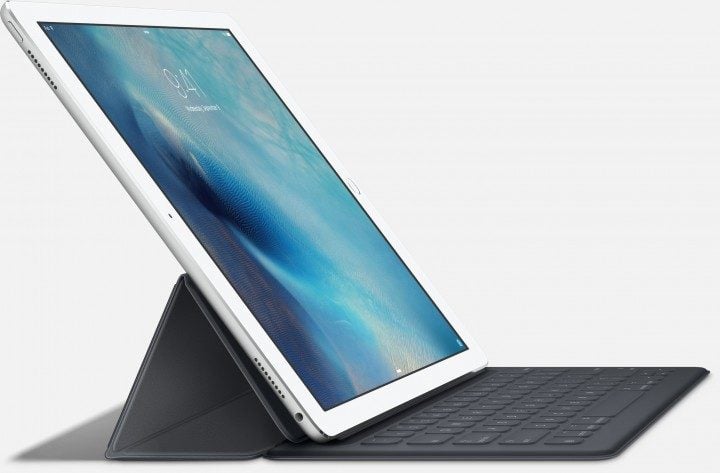 Of course, iOS is the biggest hinderance here. The Microsoft Surface has done well and it's essentially just a tablet and a keyboard for about the same price, depending on what model you get, but it comes with a full-blown Windows operating system, whereas iOS isn't quite at that point.
In other words, the iPad Pro is still an iPad, but just a slightly bigger one. It doesn't come with a more-capable operating system than other iPads — it still has the same iOS.
So who is the iPad Pro for anyway? What kind of user is Apple targeting with the new tablet?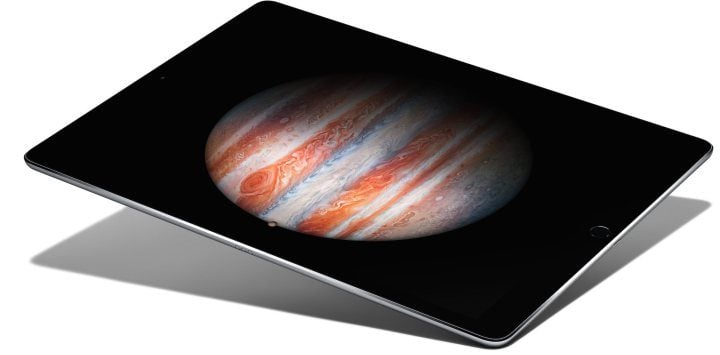 It's right in the name. The iPad Pro is a tablet for professionals, especially those that work out in the field that need a portable and capable device for getting their work done, but want something that's a bit more portable than a laptop.
Photographers and graphic designers are easy targets, especially considering that you can pair the stylus with the tablet and have a really great digital drawing board of sorts. It would also work well in the business world, where users could use the iPad Pro and the stylus to mark up documents and annotate presentations for notes during business meetings.
Apple will allow anyone to buy the iPad Pro, but not everyone needs it. Most users already have a computer and a smartphone that they use, and a tablet is merely a Goldilocks combination of the two that allows them to casually surf the web and play games without lugging around their laptop, but still having a larger screen.
Of course, if you find yourself doing absolutely everything with your iPad and spending a lot of time on it, it's possible that the iPad Pro just might be worth it, but it's likely that the iPad Air 2 is able to do everything that you would want it to do. A bigger screen is nice, but is it worth paying $300 more for? Probably not, unless you really have the cash to blow.

This article may contain affiliate links. Click here for more details.