Why You Shouldn't Buy the New 4K iMac
Apple released a new iMac last week, finally updating its 21.5-inch model by giving it a high-resolution 4K display, but here's why you shouldn't buy it right now.
The new iMac sports an impressive resolution of 4096×2304, which gives you a pixel density of around 219 pixels per inch, which isn't quite Retina display quality of the iPhone, but it's 4K, which is all that really needs to be said.
The entry-level 21.5-inch iMac models still remain, but the 4K model is available with a much faster processor. The base model of the 4K unit comes with a 3.1GHz quad-core Intel Core i5 processor with 8GB of RAM and a 1TB hard drive. You'll also get Intel Iris Pro 6200 Graphics with the package.
The 4K iMac starts at $1,499, which is a bit more than the $1,099 starting price of the non-4K model, but this was expected, since the 5K iMac first launched with a considerably higher price tag as well.
However, while the 4K iMac looks to be a great upgrade, it's not completely what it cracks up to be. Here's why you should wait to buy a 4K iMac.
Decreased SSD Storage
Apple's Fusion Drive was a revelation when it was first introduced, coming with 128GB of SSD storage, along with 1TB of hard drive space.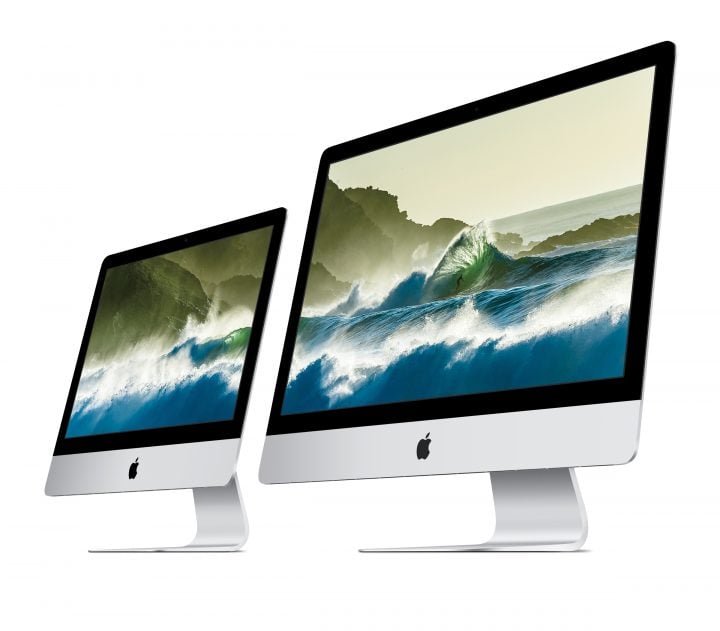 Essentially, the Fusion Drive's job is to determine which files and apps you use most often and automatically move them to the SSD storage in order to have them load and perform faster, while all of your other files remained on the hard drive.
The 4K iMac comes with a Fusion Drive, but you have to upgrade to it, as the entry-level 4K model only comes with a regular 1TB hard drive. In order to upgrade to the Fusion Drive, you have to pay $100 more.
Furthermore, the 1TB Fusion Drive only comes with a measly 24GB of SSD storage, whereas the 2TB upgrade come with the normal 128GB of storage, but you'll pay another $100 on top of that.
I'm sure this was an effort to save money on Apple's part, but if buyers are paying $100 extra to get a Fusion Drive, they should be entitled to their 128GB of storage.
Plus, the hard drive itself is only 5400RPM rather than 7200RPM, which means slower read/write speeds for users.
No Dedicated Graphics
This probably isn't too important to the casual users out there, but it could eventually affect you if you plan on doing anything remotely intensive, like gaming.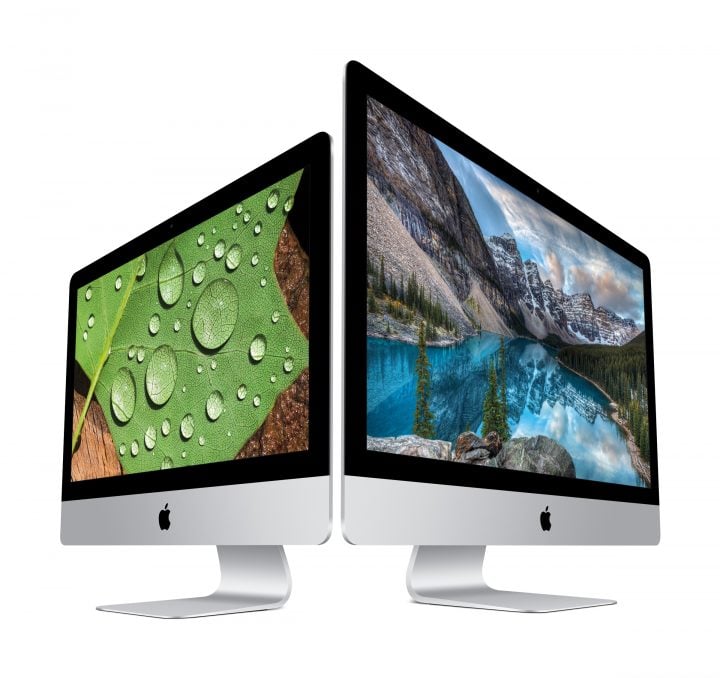 The 4K display is great and all, and the integrated Intel Iris Pro graphics are obviously powerful enough to run the 4K display. If not, Apple would have put something more powerful in there. However, it's probably just "good enough."
While we'll have wait to see real-world benchmarks and tests, it's possible that any kind of gaming on the 4K display will easily take the iMac's graphics to its limits. And what's perhaps more uneasy is that you can't upgrade the graphics in the 4K iMac.
Again, this might not be a huge deal for some users, but once you start to do anything screen intensive, your iMac's graphics will probably feel it.
Higher Price
Okay, so the higher price tag was expected, but eventually that price will go down — probably next year when a minor refresh is introduced, which is really the ultimate reason why you shouldn't buy the 4K iMac right now.
In any case, the entry-level iMac at $1,099 is probably still the best model for casual users. The 4K display on the new iMac looks great and all, but if pixel density isn't high up on your list of wishes, then there's no need to spend $1,500 on an iMac when you can get one for a few hundred dollars less than that.
The price of the 4K iMac will likely fall at some point anyway, and we wouldn't be surprised to see the $1,099 iMac gain a 4K display eventually. That will probably be the best time to buy.

As an Amazon Associate I earn from qualifying purchases.