Why You Shouldn't Buy the New Apple TV
Apple will be taking orders for its new Apple TV on Monday, but here's why you shouldn't by the New Apple TV.
The new set-top box is a huge overhaul over the Apple TV 3, coming with an all-new remote that has a built-in trackpad, a revamped user interface, and a handful of new features that blow the older model out of the water.
Some of these new features include gaming support, where you can now play games on your television with the Apple TV and use the remote as your controller. There's now also an Apple TV App Store, which allows you to download third-party apps instead of only having the provided content channels that the Apple TV 3 has.
The gaming aspect isn't anything spectacular, as you won't find Xbox One or PS4 quality games on the new Apple TV, but it will similar to a Nintendo Wii, with fun games that the whole family can play on the living room television without shelling out hundreds of dollars for a dedicated gaming console.

However, while the new Apple TV looks like a really great device, here's why you shouldn't buy it, and instead stick with the Apple TV 3.
Don't Buy the New Apple TV
Okay, so I know I said that the new Apple TV is a major overhaul over the Apple TV 3, and that's quite easy to see when you compare the two devices. It's no contest. However, that doesn't mean that the Apple TV 3 isn't a capable device anymore.
Whenever a new product comes out, it's pretty easy to forget about the older models, and that will go double for the Apple TV lineup. Once the new Apple TV hits store shelves, the Apple TV 3 will fall by the wayside.
That's to be expected, though, and there's not a lot that can be done about it. However, the Apple TV 3 is still a really great set-top box, especially for the price.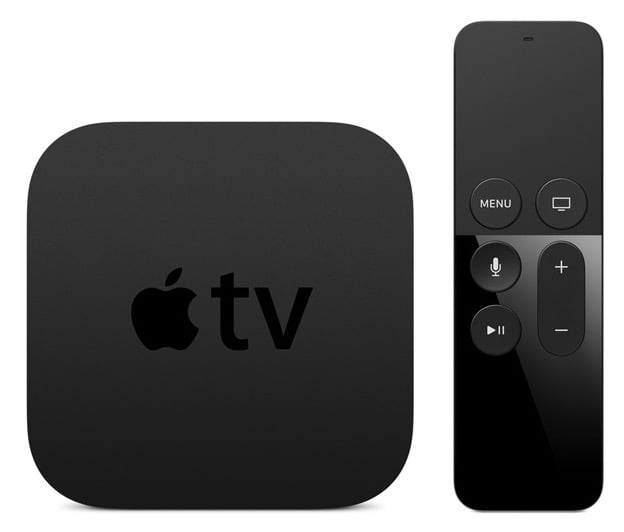 At only $69 ($59 for a refurbished unit), you get a streaming box that can do quite a bit. There's obviously the integration with the iTunes Store to purchase movies, TV shows, music, etc., but you also have a handful of streaming apps like Netflix, Hulu, HBO, and Showtime, as well as bunch of live streaming apps that range from news to sports.
The Apple TV also comes with AirPlay, which allows you to beam content from your iPhone, iPad, or Mac to your television through the Apple TV.
Of course, the new Apple TV has all of this and more, so it's certainly the better buy as far as features are concerned, but chances are you don't need all of those features.
For starters, the gaming support is pretty cool, but if you're already invested in living room entertainment, chances are you already have a gaming console that you play way too often for your own good. The new Apple TV could provide a unique gaming experience, but you already have a stack of PS4 games that you probably need to play through anyway before you even think about branching out.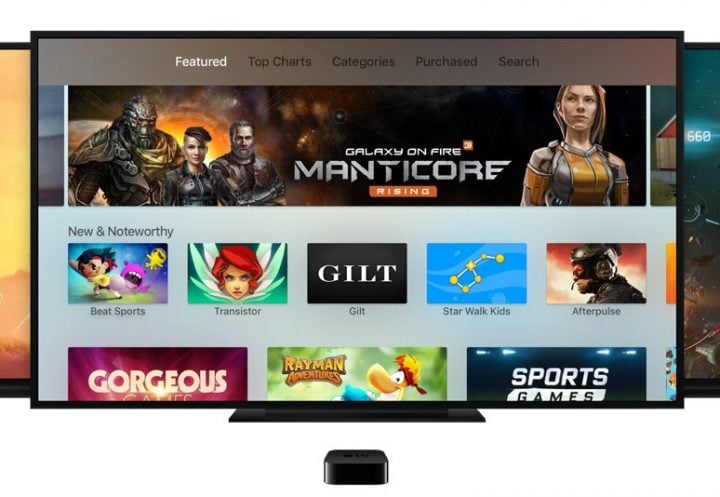 Furthermore, the Apple TV App Store is pretty cool, but from the apps that Apple showed off during its keynote last month, the offerings look to be a bit underwhelming.
Don't get me wrong, the apps look really cool and exciting, but no one is going to want to read comic books on their television, let alone book a hotel on their television or even go house shopping on their television. That's what laptops, smartphones, and tablets are for.
But who knows: Maybe the new Apple TV will change that perception and users will actually want to do all of those things on their TV, but right now it seems kind of silly.
Of course, though, perhaps the biggest reason that would scare you away from buying the new Apple TV is its price tag. It starts at $149, which is $80 more than the Apple TV 3, and that's if you only get the 32GB model, as the 64GB is a whopping $199, making it one of the most expensive streaming set-top boxes on the market.

This article may contain affiliate links. Click here for more details.