Why You Shouldn't Buy the 16GB iPhone 5s
With the iPhone 6 and iPhone 6 Plus now on sale, Apple's changes to its iPhone lineup are in effect. That means that the iPhone 5s is now much cheaper than it once was. While the 16GB iPhone 5s might be tempting at its $99 price point, there are some reasons why you shouldn't buy the 16GB iPhone 5s.
Last week, Apple took the stage and announced its brand new iPhone. The company's brand new smartphone is dubbed iPhone 6 though it will be coming in two very different versions: The 4.7-inch iPhone 6 and the larger 5.5-inch iPhone 6 Plus. As we now know, the two will take over the flagship role from last year's iPhone 5s and push the iPhone 5c down to Apple's free on-contract slot.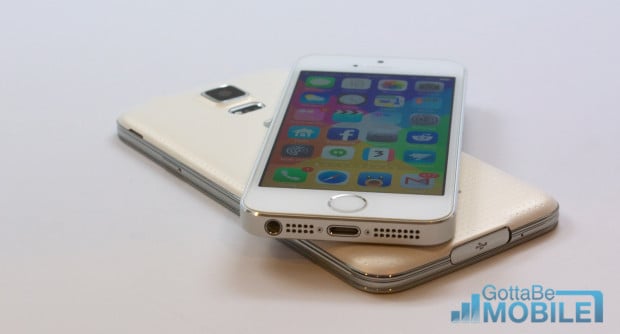 Apple's iPhone 5s will be moving down in price and in storage. Instead of starting at $199.99 with three storage options (16GB, 32GB, 64GB), the iPhone 5s has been marked down to $99 for a 16GB model and $150 for a 32GB model. This is a solid deal and it positions the iPhone 5s as a solid, budget alternative to the iPhone 6 and iPhone 6 Plus.
The iPhone 5s still has a lot to offer. It comes with a solid design, beautiful 4-inch Retina Display, 64-bit A7 processor, a worthy camera, and at least two more years of software updates. iOS 8 represents its first major iOS update and Apple typically keeps devices around for three years before kicking them to the curb. In the case of the iPad 2, iOS 8 is its fourth update. Point is, the iPhone 5s is still a great phone and one that you should be looking at.
That said, there is one iPhone 5s model in particular that we think you should avoid. The 16GB iPhone 5s is the cheapest iPhone 5s model but if you can help it, there are some reasons to buy the 32GB iPhone 5s for $50 more.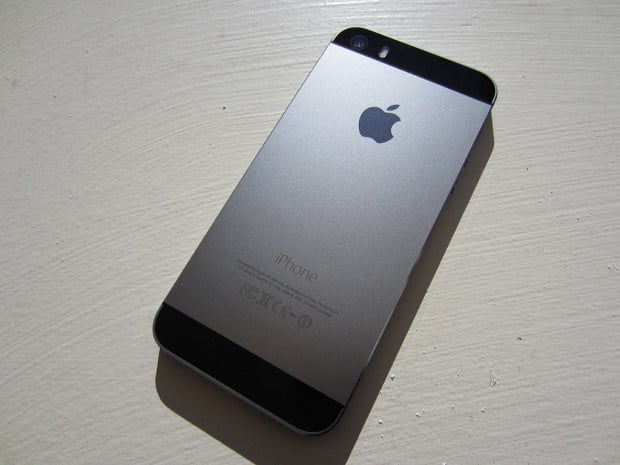 About two years ago, I spent the extra $100 and bought the 32GB iPhone 5. It turned out to be a very wise decision. Over the past two years, I've slowly filled up my iPhone with applications and other files like photos, messages, and more. With 32GB of space, I've never had to worry about storage problems or pay for extra iCloud storage. I have a ton of apps, tons of photos and videos, and tons of other files on my iPhone 5.
After two years with the 32GB iPhone 5, I honestly can't even imagine having 16GB of storage on my iPhone 5 let alone an iPhone 6 or an iPhone 5s. And I say this from experience.
I also own a 16GB iPad Air. I regret not paying the extra $100 for the 32GB model as I've filled it up to the brink and now find myself deleting apps to make space for other apps  Many of my friends are in the same boat with the 16GB iPhone and they've made it known to me over the years. Many of them opted for the 64GB iPhone 6, after my advice, and all of them appreciate that extra space.
If you have the extra $50 sitting around, you would be wise to invest in the 32GB version of the iPhone 5s. It's that simple. The extra storage space is perfect for things like gaming, movies, music, and more.
16GB of internal storage space simply isn't enough for most people. And don't get me started about the 8GB iPhone 5c. There's no reason anyone should buy it. And I don't think there's any reason to buy the 16GB iPhone 5s when you can double your storage for $50 more.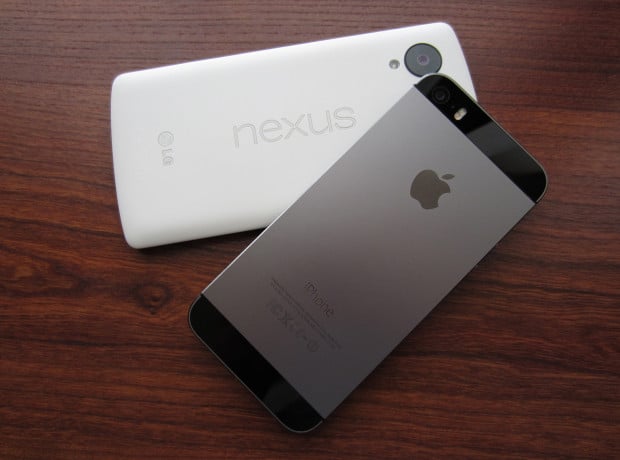 If money is an issue and for many of you it will be, I suggest holding off until you can scrape together the extra cash for the 32GB iPhone 5s. I understand if you can't wait but if you can wait, and you opt for the 16GB model, there is a very good chance that you'll feel buyers remorse one to two years down the road. I've felt it myself.
Even if you don't plan to use a ton of applications, shoot a ton of photos, or download a bunch of music, I guarantee that 16GB of internal storage on the iPhone 5s will fill up a whole lot faster than you think. I think it took me about a month before I started teetering on the brink on my iPad Air. For many of you, it could come sooner than that.
So, if you have a little extra money to spend right now or even if you have to wait a few months to get that extra money, I think you're going to be better off skipping 16GB model and going straight for the 32GB iPhone 5s. It could save you headaches, and perhaps some money (remember, extra iCloud storage costs money) down the line.

As an Amazon Associate I earn from qualifying purchases.