Why You Shouldn't Buy the 16GB iPhone 6
Apple's new iPhone 6 and iPhone 6 Plus are now on sale to the general public. And while many consumers have already picked up their new iPhone, others are still trying to make a decision about which iPhone to buy. While we can't make your decision for you, we can offer some advice, and here we take a look at the one iPhone 6 model you probably want to avoid.
Last week, Apple took the stage and announced its brand new iPhone. The company's brand new smartphone is dubbed iPhone 6 though it will be coming in two very different versions: The 4.7-inch iPhone 6 and the larger 5.5-inch iPhone 6 Plus. As we now know, the two will take over the flagship role from last year's iPhone 5s and push the iPhone 5c down to Apple's free on-contract slot.
Apple's two new iPhones both come with sleek and slim metal designs, A8 processor, upgraded cameras including Optical Image Stabilization on the iPhone 6 Plus, tons of storage options, Retina HD displays, a number of different price points, major U.S. carrier options, and Apple's new iOS 8 operating system. They have instantly become best sellers with Apple claiming a record number of pre-orders.
On Friday, the iPhone 6 and iPhone 6 Plus went on sale for the first time. They also landed on doorsteps across the United States and in regions around the world. And while millions of consumers have already placed their order, millions of others are still trying to decide which iPhone to buy. We offered a number of tips in the build up to the iPhone 6 release and today, we want to offer some more advice to those that are straddling the iPhone 6 or iPhone 6 Plus fence.
There is one iPhone 6 in particular that we think consumers should avoid. The 16GB iPhone 6 (and iPhone 6 Plus) is the cheapest iPhone model but if you can help it, there are some reasons to buy another version of the iPhone 6.
You Will Run Out of Space
Two years ago, I spent the extra $100 and bought the 32GB iPhone 5. It turned out to be a very wise decision. Over the past two years, I've slowly filled up my iPhone with applications and other files like photos, messages, and more. With 32GB of space, I've never had to worry about storage problems though as I found out on Wednesday, I'm walking a thin line.
I have about 1GB of free space on my iPhone 5. That's it. Most of that space is occupied by applications, songs that I've saved locally for use when I don't have a data connection during travel, messages, photos, and videos that I've taken over the past two years. I did not know how close I was to my limit until I tried to install iOS 8 a few days ago.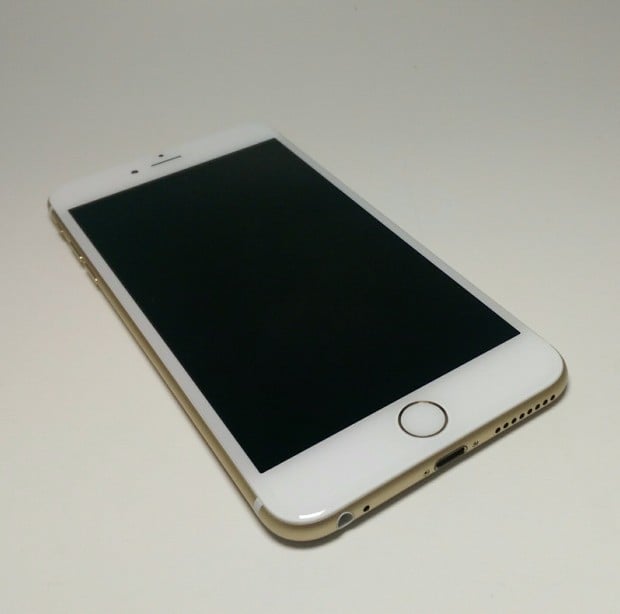 The point I'm trying to make here is two-fold. One, the larger 32GB model gave me peace of mind over the past two years. I never had to deal with storage issues or the hassle of deleting stuff or paying for iCloud and I also found out how easy it really is to fill up space on my primary smartphone. I don't know how long I've been teetering on the edge but I am willing to bet that it's months not days.
I cannot even imagine having 16GB of storage on my iPhone 5 let alone an iPhone 6 or iPhone 6 Plus, both of which take high-resolution photos, offer beautiful looking apps and games, and more. Like many of you, I want to use my new iPhone 6 the same as before and if I did that, I'd probably fill up a 16GB model in a few days or less. I say this from experience.
I own a 16GB iPad Air. I regret not paying the extra $100 for the 32GB model as I've filled it up to the brink and now find myself deleting apps to make space for other apps  Many of my friends are in the same boat with the 16GB iPhone and they've made it known to me in a series of complaints over the past two years. Many of them have vowed to buy the 64GB iPhone 6.
64GB iPhone 6
So if you have the extra $100 sitting around, you would be wise to invest in the 64GB version of the iPhone 6 or iPhone 6 Plus especially the iPhone 6 Plus. This is a device that's built for things like gaming and games take up a ton of free space.
I honestly don't understand why Apple kept the 16GB iPhone around. The base model really should have been 32GB of storage with 64GB and 128GB options rounding out the lineup. Apple did do one thing right. It positioned the 64GB iPhone in the same spot as the now extinct 32GB iPhone. To me, that's a steal and reason why I bought the 64GB iPhone 6 last week when it went on sale.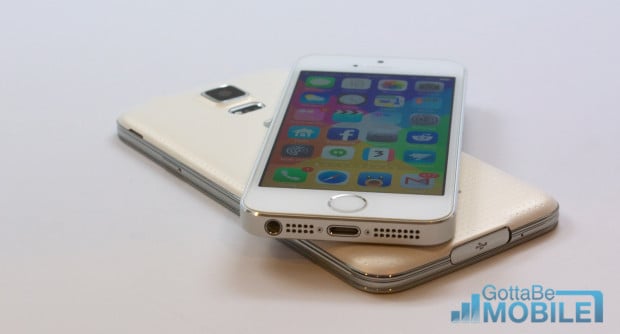 If money is an issue and for many of you, it will be, I suggest taking a long hard look at the 32GB iPhone 5s. The iPhone 5s is still a very solid smartphone and now that Apple's dropped the price down to $99 and $149, it's going to be a great fit for those of you that really do want the extra storage but can't afford to shell out $299.99 for the 64GB iPhone 6 or $399.99 for the 64GB iPhone 6 Plus.
Even if you don't plan to use a ton of applications, shoot a ton of photos, or download a bunch of music, I personally guarantee that that 16GB of internal storage on the iPhone 6 or iPhone 6 is going to fill up a whole lot faster than you think. So if you have a little extra money to spend right now or even if you have to wait a few months to get that extra money, I think you're going to be better off skipping 16GB model and going for the 64GB. For most people 128GB is going to be way too much.
Apple's iPhone 6 and iPhone 6 Plus are now on sale in the United States and both will hit smaller, regional U.S. carriers on September 26th.

As an Amazon Associate I earn from qualifying purchases.