Why You Shouldn't Buy the HTC One (M7)
Thanks to a solid design and an incoming update to Android 5.0 Lollipop the original HTC One (M7) from 2013 is still an extremely popular smartphone. Not to mention it has an attractive price point since it's nearly two years old. And while it may seem like a good phone to buy, and it is, below we'll be going over a few reasons why you shouldn't buy the HTC One M7.
Two years ago HTC took the stage and announced the brand new HTC One, a completely new design approach from anything they've previously released, and the phone was overall well received, even if it didn't compete well with the Samsung Galaxy S4. After the February announcement it was released in March and April, and has been a great phone for the past few years.
Read: HTC One M9 Leak Could Show Final Design
HTC's original One (M7) was a popular phone with an all aluminum design, a powerful processor, and a brand new "Ultrapixel" camera promising to deliver improved photos with a 4MP lens vs some of the 8 and 13 megapixel competition. All of that aside, the HTC One M7 is still a great phone, but you shouldn't buy one right now.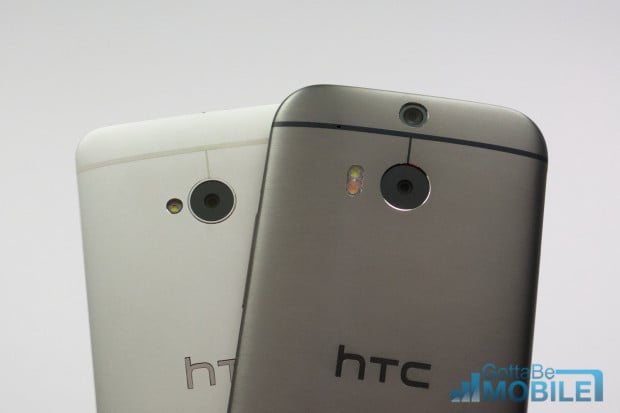 Now that 2014 is over and a new wave of technology and smartphones are coming in 2015, buyers are likely trying to decide what's right for them, if they should keep what they have, or waiting to see what manufacturers release this year. Everyone from HTC, LG to Samsung have new phones coming, and with HTC One (M7) owners ready for their 2 year upgrades, they're likely looking at phones that you, too, should buy instead of the HTC One.
Last year the HTC One M8 offered significant improvements over the original HTC One, but the design was rather similar and the large bezels remained in tact. They upgraded a few things, improved the design, but didn't offer anything radically different worth upgrading for many. However, in 2015 things will be much different if the latest news and leaks are accurate.
Read: Galaxy S6 vs HTC One M9: What We Know Right Now
These days if carriers still offer the original HTC One, it's free, and discounts are arriving for last years HTC One M8, offering discounts to sign contracts and more, but that's because a replacement is coming soon. It's this, that you should wait for, and not buy a cheaper phone simply to save a little cash. That, or get something from the competition like the upcoming Galaxy S6 or last years Galaxy S5.
HTC One M9
Over the past several months the new HTC One M9 has been heavily rumored. And until this week many reports and leaked images suggested it would be very similar to last years model, a move that would have many taking the older devices at a discount. However, those leaks were reportedly fake, and a new image emerged this week (linked to at top of page) showing what could be the new One M9.
If real, it offers a major change from last year while keeping many of the elements that made the HTC One and One M8 popular, by improving every major aspect, and should make it a worthy device to buy in 2015. Here's the latest photo of the HTC One M9, and its bigger brother which may or may not be announced on March 1st.
Above is the latest look at the new HTC One smartphone. It has some strong design changes, yet kept everything users loved about the original. The biggest complaint was the black HTC bar and huge bezels, which HTC kept on last years model too sadly, but those appear to be gone. Here's what rumors are saying this device will be all about.
HTC One M9 Specs (Rumored)
5.5-inch 2560 x 1440 Quad-HD screen (Could be 5-inch 1080p)
2.3 GHz 8-core Snapdragon 810 processor (64-bit)
3GB of RAM
32GB of internal storage and a micro-SD slot for expansion
20.7 MP rear facing camera and 4 Ultrapixel front shooter
Android 5.0.1 Lollipop and HTC Sense UI 7.0
Dual HTC Boomsound Speakers with Dolby 5.1 Audio Technology
2,880 or 3,000 mAh battery
more
These details are all still what we're likely going to see once the phone is announced, but we're still not sure on the screen size. We're now hearing it will have an edge-to-edge glass front with the speakers pushed to the edges, no bezels, leaving room for the larger 5.5-inch screen inside a phone roughly the same size as last year. If true, this will be one phone worth waiting for.
HTC has already confirmed the HTC One M9 will be revealed on March 1st, so the wait is only another month or so. We'd suggest waiting for it and seeing if they release it on March 1st. This phone will likely cost $199 with a new 2-year contract, which is more than you'll pay for the original HTC One, but it's less than if you bought the HTC One (M7) outright, since it's old and likely only available used or refurbished.
Updates
These days a smartphone typically gets updates and software support for 18 months, if not a little longer. That's now the standard Google expects when you release a smartphone with Android and all of Google's apps, and the original HTC One is past that 18 month window.
Read: Android 5.0 vs Android 4.4 KitKat: What's New in Lollipop
This means that while it's still set to get Android 5.0.1 Lollipop here in the near future, this could very well be the last major software update the phone receives. And while it still has a capable quad-core processor and a decent camera, software will play a major role moving forward. Owners will want updates to Android 5.0, Android 5.1 Marshmallow (or whatever they call it) and those things probably won't come to the original HTC One simply because it's already two years old.
Instead of an HTC One from two years ago, we'd suggest you either wait and get the new HTC One M9 when it gets revealed in just over one months time, or get last years still extremely capable HTC One M8 at a major discount, or free, once the One M9 is released.
Competition
What this all comes down to is the fact that new phones are coming in the next 1-3 months, phones that will be far better than a device from two years ago. If you can wait, we'd highly suggest doing so. We're hearing Samsung's new metal Galaxy S6 will be revealed in Spain the first week of March, and rumors of a new LG G4 coming in April have been floating around too. This means that in just over a month two impressive premium smartphones will be available to buyers or those looking to upgrade. They may cost more than a used HTC One, but will be worth it in the long run.
Latest news suggests the HTC One M9 could be released on March 1st too, which is one more reason to wait, and a few reports are claiming the Galaxy S6 could be announced in February, ahead of the March tradeshow, and released in the United States sometime in March. Not in April like they both did in 2014.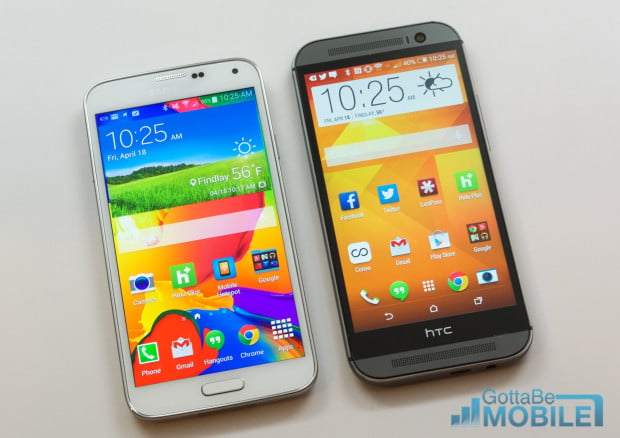 The HTC One is still a great phone, but something much better could be available in the next 1-3 months. At the end of the day though, there will always be another smartphone on the horizon. Something better or faster, shinier, or with a better camera. So do what you need to do.
If you need a smartphone right now, the HTC One is a good choice but it's getting a bit old. If you have the luxury of waiting another month to see what comes from HTC themselves or any of the competition, we'd suggest you sit back, stay tuned, and wait for more details regarding all the devices mentioned above.

As an Amazon Associate I earn from qualifying purchases.